Zen Harmony Planter - Live Plants in a Decorative Pot - Cactus | Succulent | Air Plant - A Symbol of Serenity and Natural Beauty
Regular price

$36.26

Sale price

$32.97
Free nationwide shipping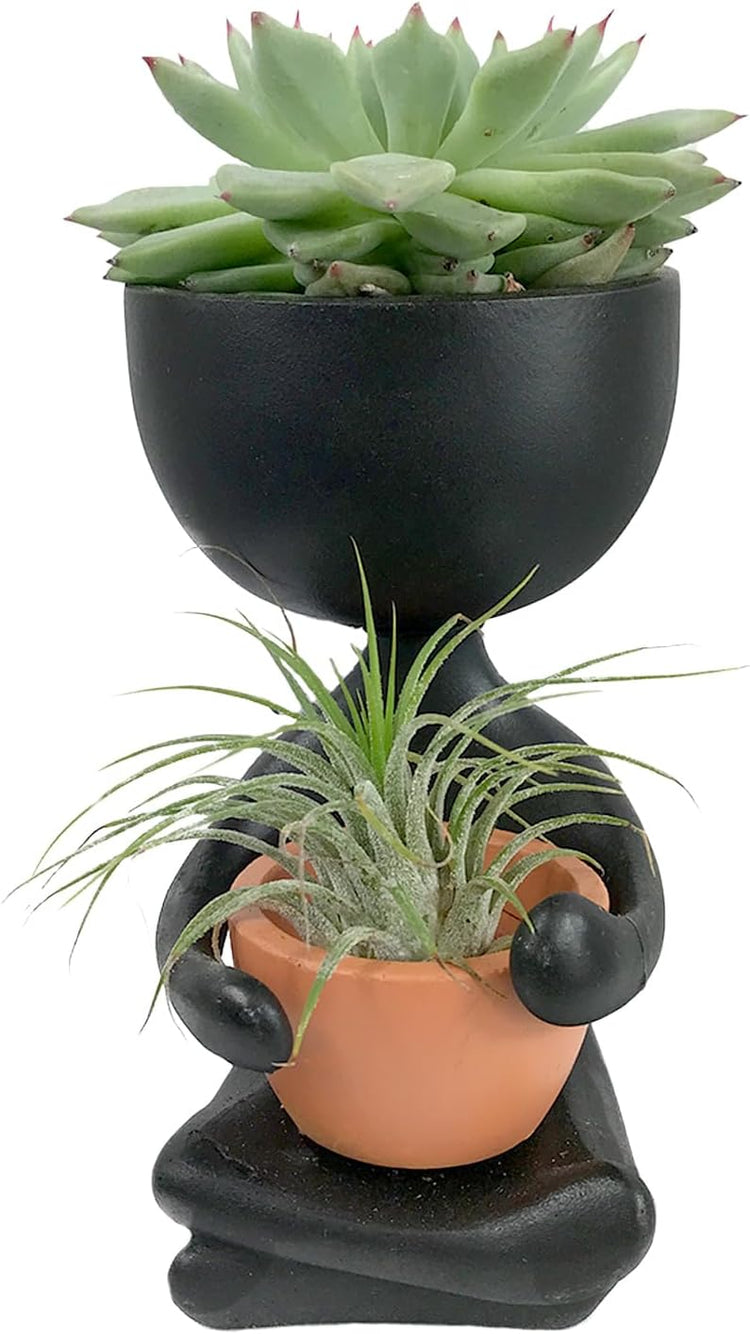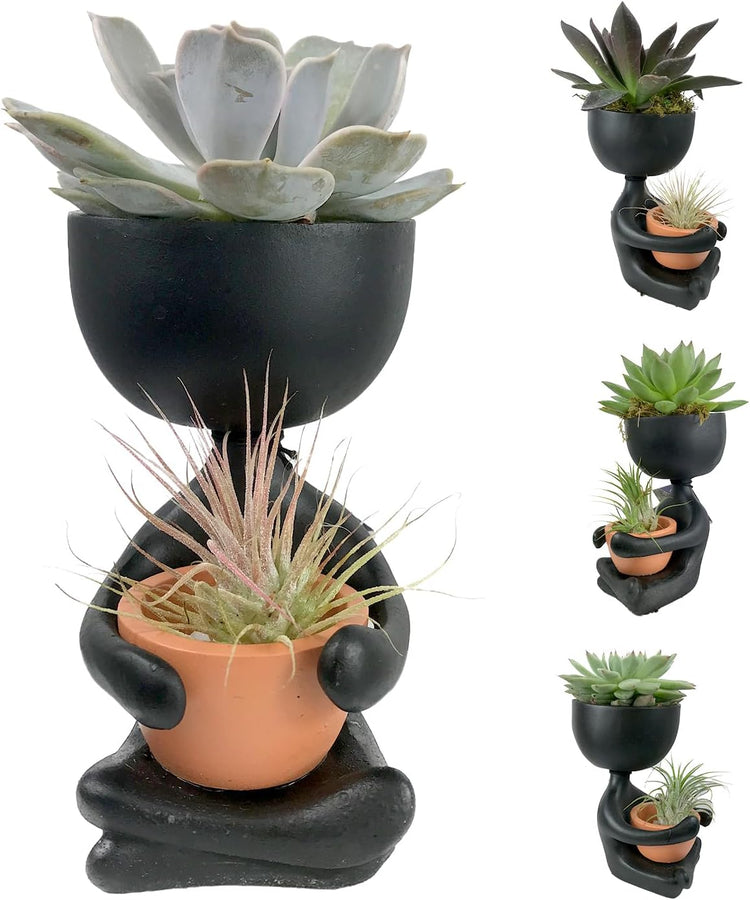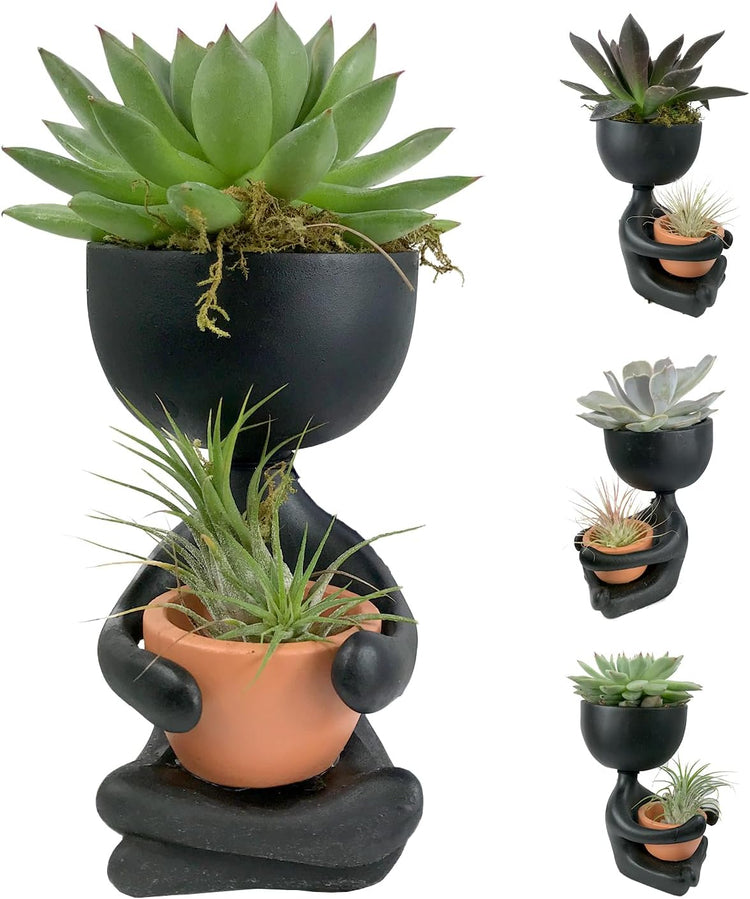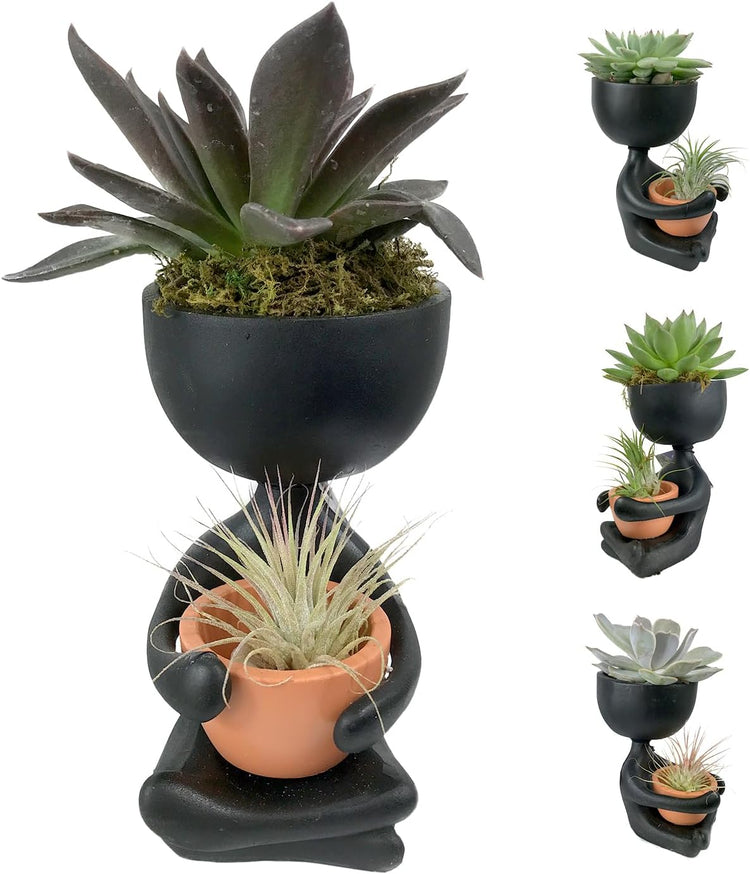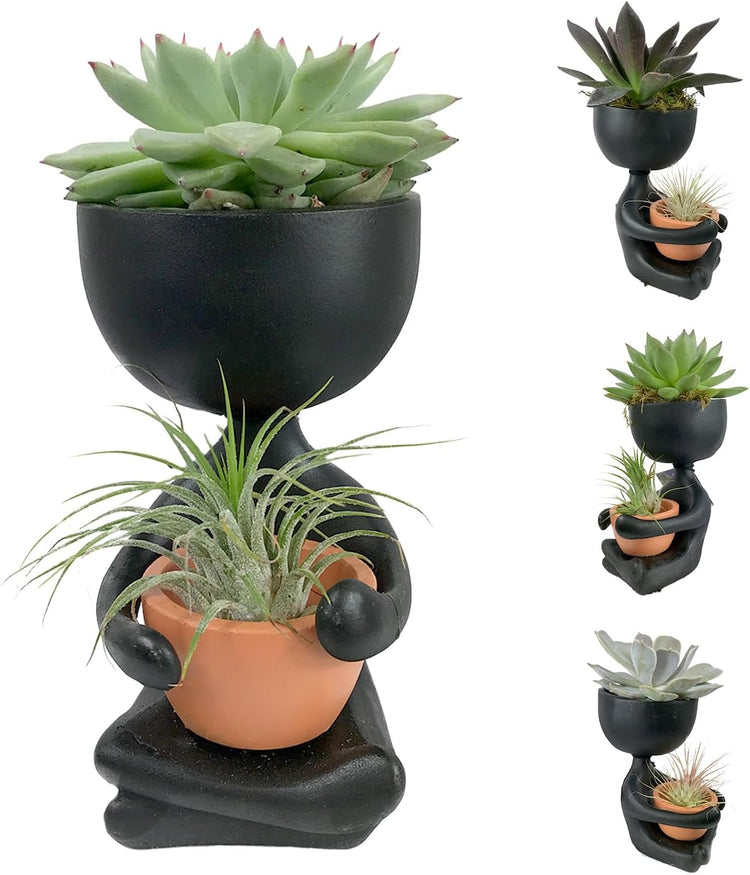 Grown, packaged and shipped exclusively by Wekiva Foliage. Tranquility in Art: Immerse yourself in the peaceful ambiance of the Zen Harmony Pot, a small statue that encapsulates the essence of tranquility. This exquisite piece of art features a man sitting cross-legged, radiating a sense of calmness and inner balance. Place it in your home or office to create an oasis of serenity amidst the chaos of daily life.

Nature's Embrace: Witness the harmonious union of art and nature with the succulent adorning the statue's head. Its vibrant green leaves cascade delicately, symbolizing growth, renewal, and the beauty of the natural world. The succulent serves as a living testament to the power of nurturing and embracing the wonders of the earth.

Air Plant Grace: In the statue's hands, a smaller air plant rests gracefully, exuding a touch of elegance and uniqueness. This ethereal plant requires minimal care and adds an airy charm to the overall composition. With its ability to absorb nutrients from the air, the air plant symbolizes adaptability and resilience, reminding us to embrace change and go with the flow.

Captivating Craftsmanship: Each Zen Harmony Pot is meticulously crafted by skilled artisans, who pour their passion and expertise into every detail. Every element is a testament to the craftsmanship and dedication that goes into creating this work of art.

Serene Sanctuary: Bring a touch of Zen into your living space by adorning it with the Zen Harmony Pot. Place it on your desk, coffee table, or even as a centerpiece for a peaceful meditation corner. The calming presence of the statue, coupled with the natural allure of the succulent and air plant, creates a sanctuary where you can unwind, reflect, and reconnect with your inner self.
1. Warranty

All Wekiva Foliage plants come with a 30 day warranty. If your plant is damaged during delivery, please contact us within 48 hours.
2. Shipping Restrictions

Unfortunately we are unable to ship plants to CA, AZ, HI, and PR.
3. Weather Advisory

Please be aware of extreme cold or hot weather at the time of purchase. We ask that customers take responsibility for products ordered during extreme weather events.
30 Day Guarantee
Beautiful Plants Guaranteed
Sustainably Grown
Over 50 Years In The Foliage Industry
Wekiva Foliage is located in the heart of Wekiva Springs in Apopka, Florida. We have been specializing in growing landscape and indoor plants for over 20 years and have been in the foliage industry for over 50 years.
Testimonials





"Came in perfect condition--thank you!"

Natalie
"Amazing Plants! I was so happy to see these way larger than the plants pictured because I know how slow most cycads grow."

Matthew
"This is the first time I've ever ordered plants online, so I had no idea what to expect. When I saw the description of 'comes in a 4" growers' pot' I figured I'd be getting some fairly small plants--nope! The bamboo palms were fully 2' tall from root to top leaf, and perfectly healthy. All 5 plants were VERY well secured in their box, to the point that the bottom layer was even spray-foamed to the cardboard! I couldn't ask for a better experience and I'm so excited to see these plants grow. Five stars!"

Nathaniel
"Thrilled with my purchase! This seller went above any beyond! The packaging was very careful, the plants are so much bigger than I expected, and I was given more than what was depicted in the item description. 10/10 all round!"

Trisha
"This is SO BEAUTIFUL! Packaging was perfect and efficient, plant was in excellent condition. I'm in love with this plant and I will definitely order more."

R