White Bat Flower - Live Plant in a 4 Inch Pot - Not in Bloom When Shipped - Tacca Integrifolia - Extremely Rare and Exotic Flowering Plant
Regular price

Sale price

$29.97
Free nationwide shipping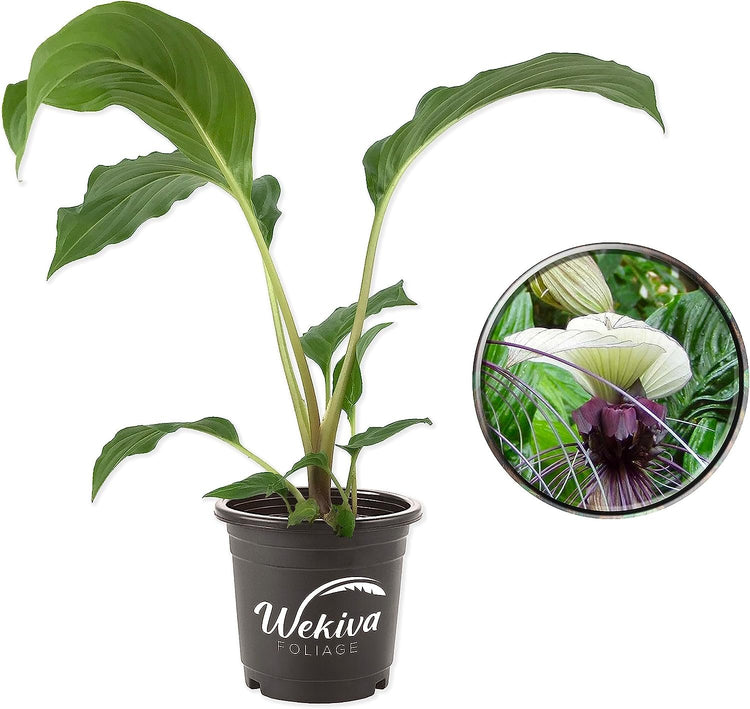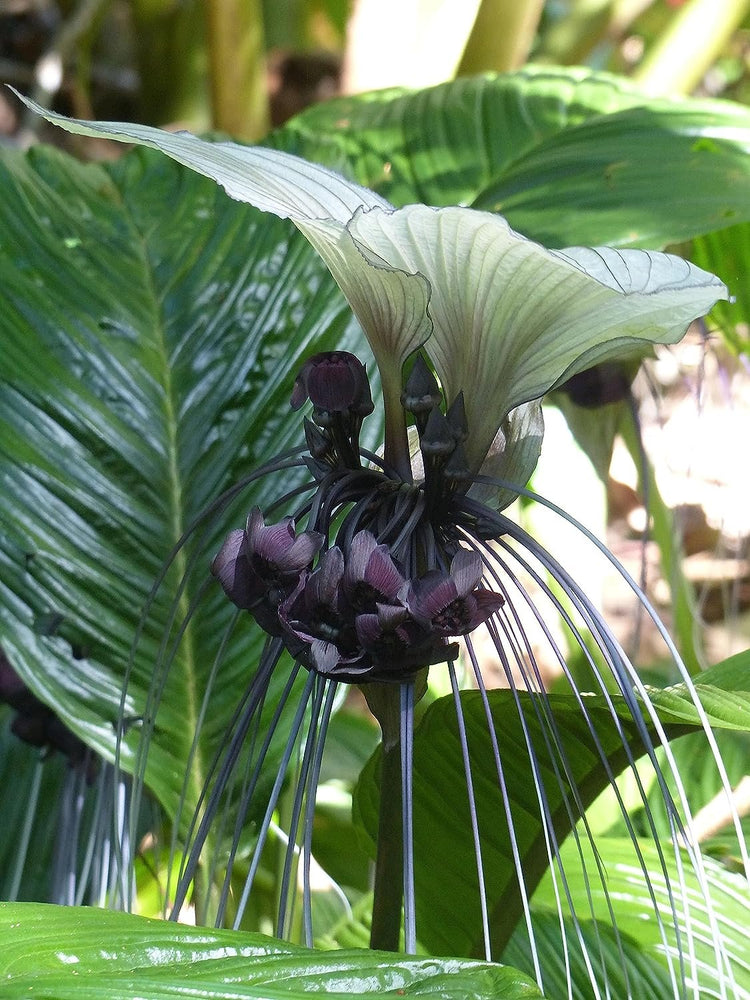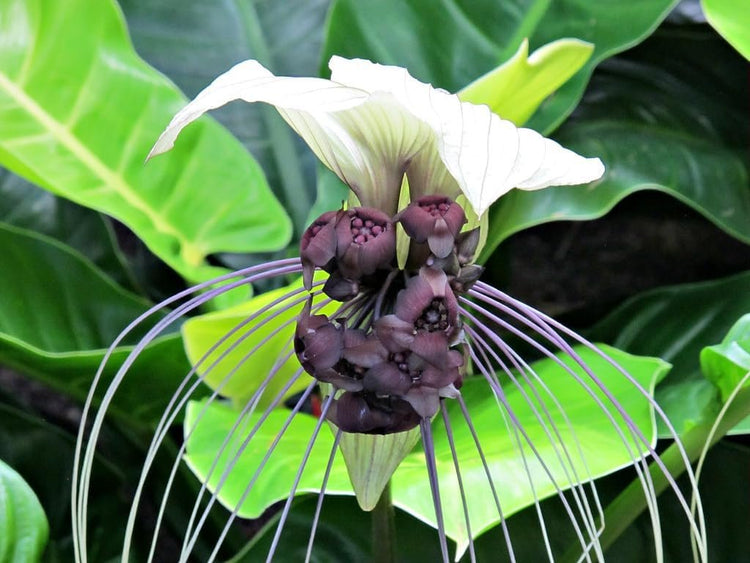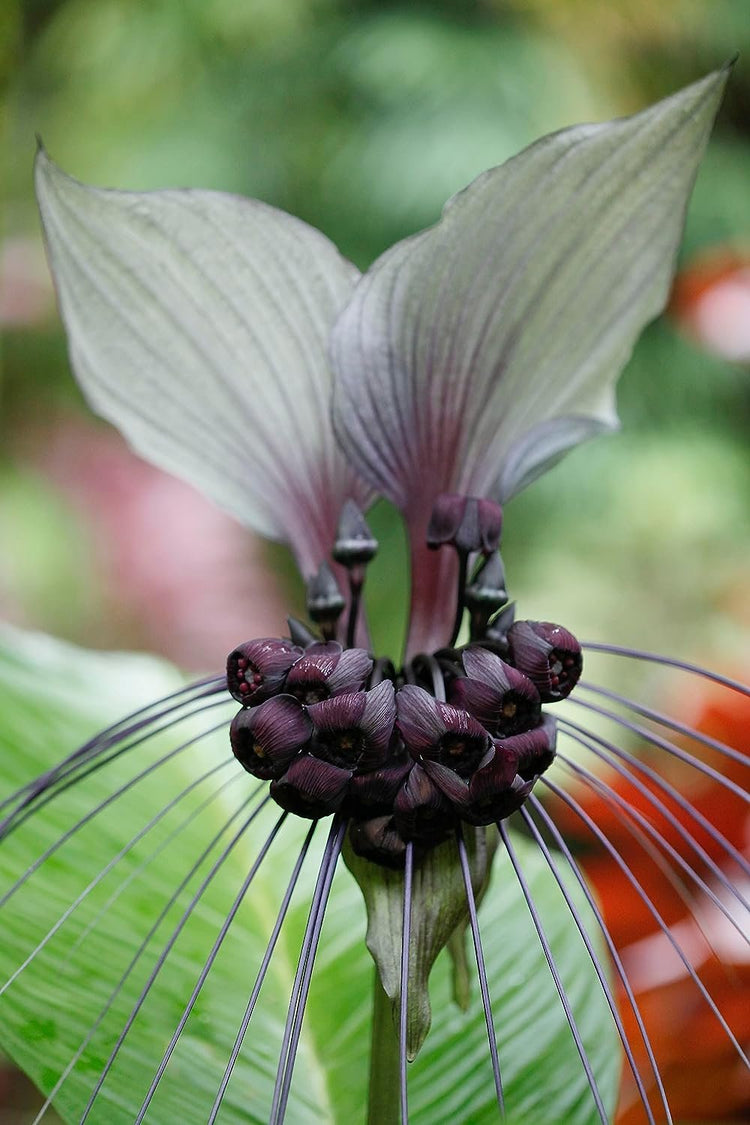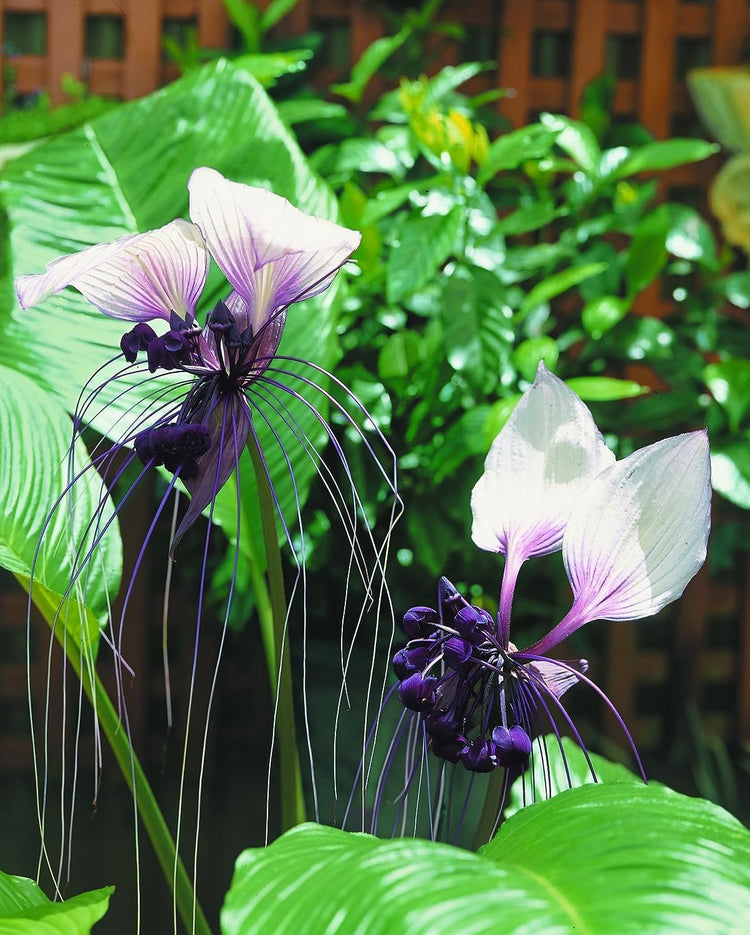 Unveil the extraordinary beauty of the White Batflower, a symbol of nature's ingenuity and grace. Let its striking blossoms, reminiscent of bat wings, become a captivating focal point in your indoor sanctuary. Delve into the art of cultivation and embrace the wonder that unfolds with each bloom. Embody the spirit of a true plant enthusiast and claim your very own White Batflower today.
Exquisite and Mysterious Beauty: Witness the awe-inspiring transformation as the White Batflower (Tacca integrifolia) unveils its remarkable blooms. Prepare to be captivated by its clusters of purplish flowers, delicately suspended beneath long, whisker-like bracts that gracefully extend up to a foot in length. Above this extraordinary display, two flared, white bracts take flight, resembling majestic bat wings, casting a spell of enchantment.
Bring Home the Wonder: Experience the allure of these mesmerizing flowers right within the comfort of your own home. The White Batflower is an exceptional tropical herb that can thrive indoors, allowing you to create your very own botanical haven.
The Secret of Successful Cultivation: Unveil the secrets to cultivating the White Batflower and be rewarded with an unrivaled botanical spectacle. This exotic plant blooms during the warmest months, boasting up to eight flourishing cycles per growing season. Be sure to leave the blooms intact on the plant, as they are meant to be cherished in their natural habitat and do not last long as cut flowers.
Thrive in Orchid-Like Conditions: Embrace the art of nurturing as you provide the ideal growing conditions for your White Batflower. Mimicking the preferences of orchids, this captivating plant thrives in high humidity, gentle airflow, and moderate light. Its adaptability to indoor environments allows you to cultivate it in pots, as long as its needs for moisture and light are met.
A Symphony of Care: Craft an environment that allows your White Batflower to flourish. Provide partial shade or low to moderate light if grown outdoors, while ensuring the soil remains loose, well-draining, and nutrient-rich. Indoors, consider using an orchid potting mix or enhance a peat-based soil with perlite for optimal drainage and airflow. Strike the perfect balance of moisture, watering the plant evenly and keeping it moist but not waterlogged.
1. Warranty

All Wekiva Foliage plants come with a 30 day warranty. If your plant is damaged during delivery, please contact us within 48 hours.
2. Shipping Restrictions

Unfortunately we are unable to ship plants to CA, AZ, HI, and PR.
3. Weather Advisory

Please be aware of extreme cold or hot weather at the time of purchase. We ask that customers take responsibility for products ordered during extreme weather events.
30 Day Guarantee
Beautiful Plants Guaranteed
Sustainably Grown
Over 50 Years In The Foliage Industry
Wekiva Foliage is located in the heart of Wekiva Springs in Apopka, Florida. We have been specializing in growing landscape and indoor plants for over 20 years and have been in the foliage industry for over 50 years.
Testimonials





"Came in perfect condition--thank you!"

Natalie
"Amazing Plants! I was so happy to see these way larger than the plants pictured because I know how slow most cycads grow."

Matthew
"This is the first time I've ever ordered plants online, so I had no idea what to expect. When I saw the description of 'comes in a 4" growers' pot' I figured I'd be getting some fairly small plants--nope! The bamboo palms were fully 2' tall from root to top leaf, and perfectly healthy. All 5 plants were VERY well secured in their box, to the point that the bottom layer was even spray-foamed to the cardboard! I couldn't ask for a better experience and I'm so excited to see these plants grow. Five stars!"

Nathaniel
"Thrilled with my purchase! This seller went above any beyond! The packaging was very careful, the plants are so much bigger than I expected, and I was given more than what was depicted in the item description. 10/10 all round!"

Trisha
"This is SO BEAUTIFUL! Packaging was perfect and efficient, plant was in excellent condition. I'm in love with this plant and I will definitely order more."

R