Variegated Balfour Aralia - Live Plant in a 4 Inch Grower's Pot - Polyscias Scutellaria - Florist Quality Beautiful Easy Care Indoor Houseplant
Regular price

$36.26

Sale price

$32.97
Free nationwide shipping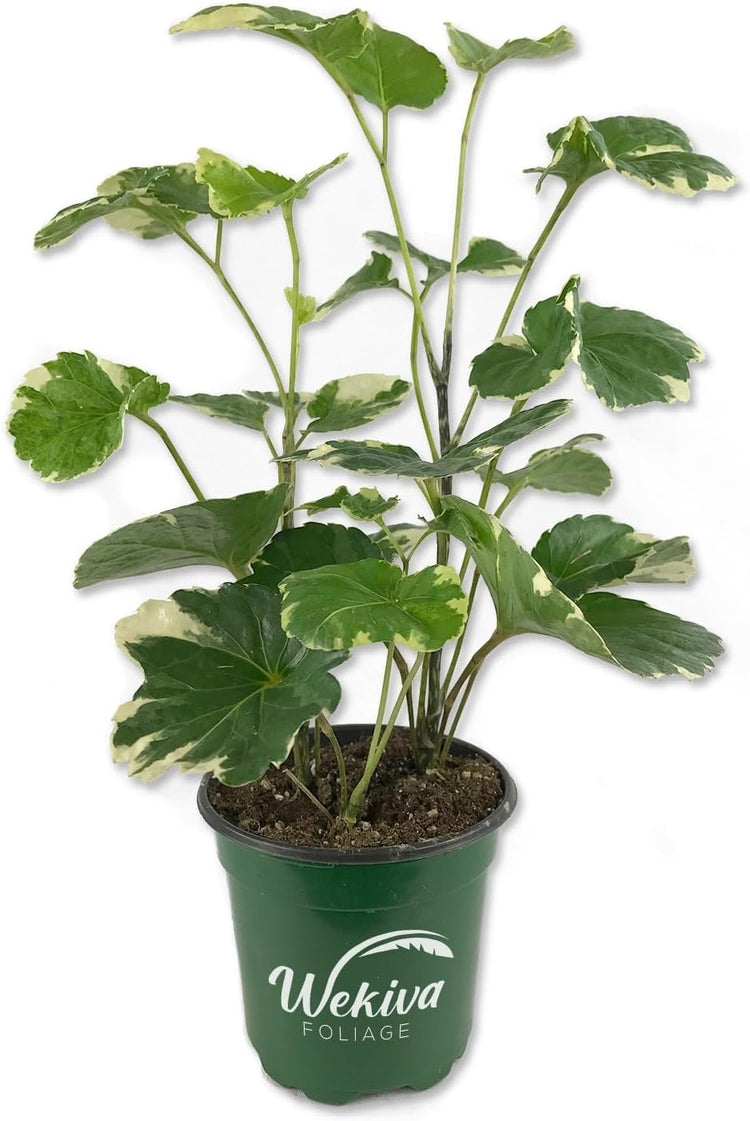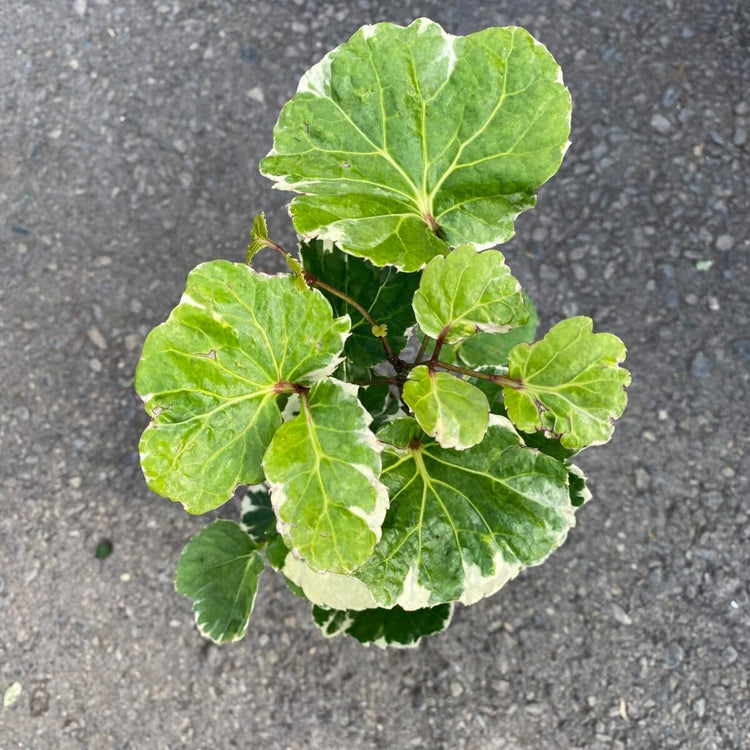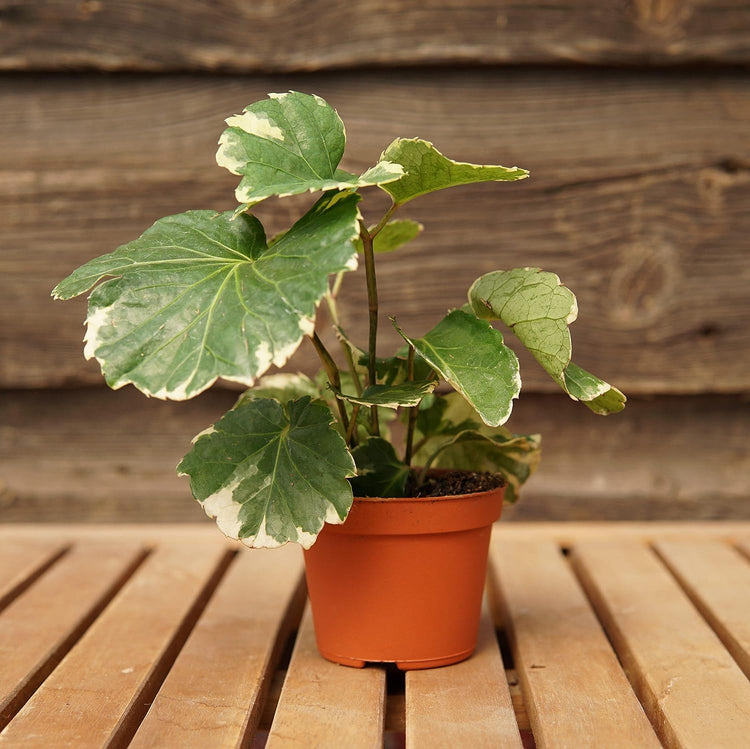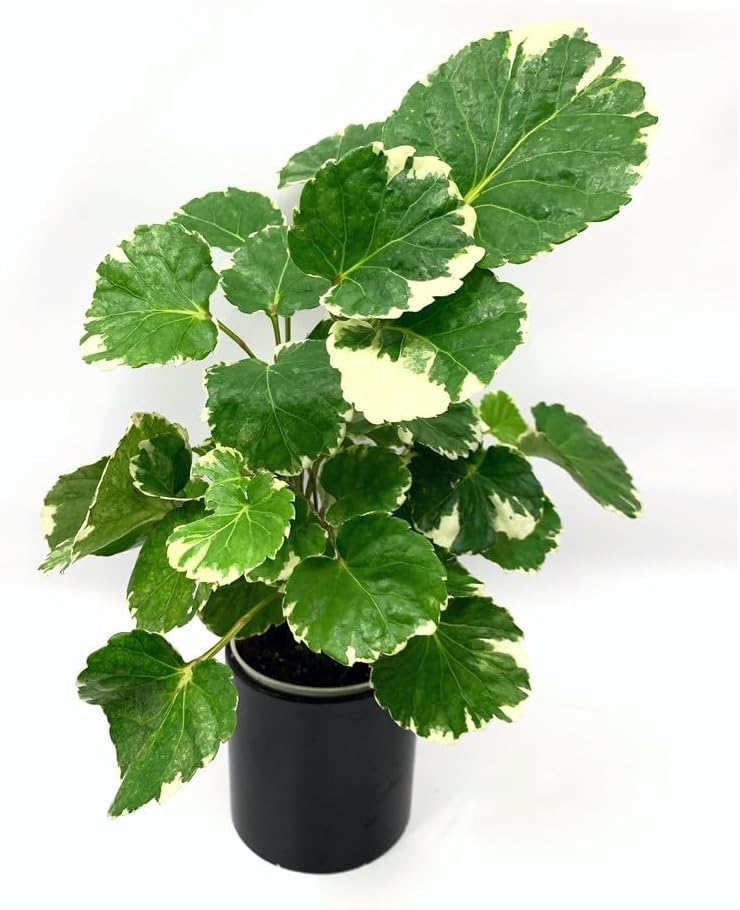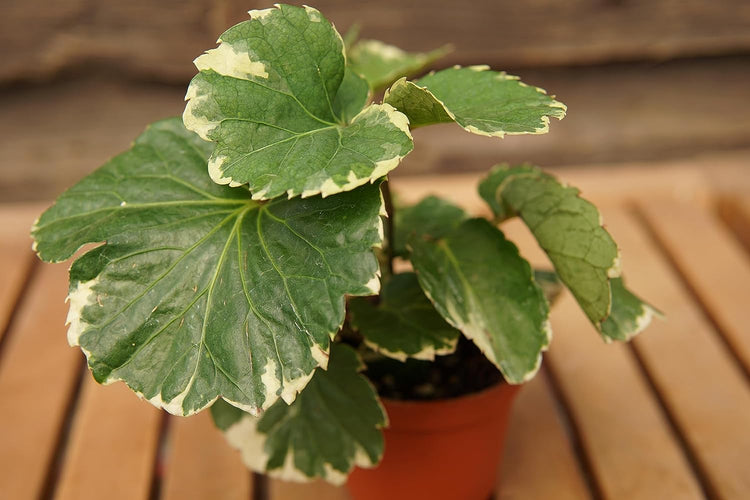 A Tapestry of Varieties: Indulge in the diverse beauty of Aralias with our curated selection of Balfour, Chicken Gizzard, Ming, and Parsley varieties. Each one offers a unique foliage shape, and some even boast enchanting variegated leaves. Unleash your artistic flair as you choose the perfect Aralia to complement your living space.

Versatile Pot Sizes and Styles: Whether you seek a small 4" pot to add a touch of charm or desire a striking 21" pot to make a grand statement, we have the perfect fit for every need. Explore our collection groomed to bush shapes, canes, or stumps, and create an indoor landscape that exudes sophistication and style.

Height of Elegance: Witness the majesty of the Aralia as it gracefully reaches for the sky, eventually reaching heights over 10 feet! While this botanical marvel can become a towering beauty, it adapts seamlessly to your indoor realm, growing at a comfortable pace and turning your space into a lush sanctuary.

Light and Temperature Bliss: Embrace the ease of Aralia care with its preference for well-lit spots, like an Eastern exposure window sill, adorned with bright but indirect sunlight. Avoid the harsh rays of direct sun to prevent leaf burn, allowing the Aralia to thrive in the embrace of gentle warmth. And with temperatures mirroring the comforts of your home, it will feel right at home.

Fertilize for Radiant Growth: Nourish your Aralias to reveal their full potential with the magic of house plant fertilizers. Watch as they bloom and flourish, soaking up the essential nutrients they crave. From water-soluble to ready-to-use liquid, find your preferred fertilizer and unleash a constant stream of energy to awaken their brilliance.
1. Warranty

All Wekiva Foliage plants come with a 30 day warranty. If your plant is damaged during delivery, please contact us within 48 hours.
2. Shipping Restrictions

Unfortunately we are unable to ship plants to CA, AZ, HI, and PR.
3. Weather Advisory

Please be aware of extreme cold or hot weather at the time of purchase. We ask that customers take responsibility for products ordered during extreme weather events.
30 Day Guarantee
Beautiful Plants Guaranteed
Sustainably Grown
Over 50 Years In The Foliage Industry
Wekiva Foliage is located in the heart of Wekiva Springs in Apopka, Florida. We have been specializing in growing landscape and indoor plants for over 20 years and have been in the foliage industry for over 50 years.
Testimonials





"Came in perfect condition--thank you!"

Natalie
"Amazing Plants! I was so happy to see these way larger than the plants pictured because I know how slow most cycads grow."

Matthew
"This is the first time I've ever ordered plants online, so I had no idea what to expect. When I saw the description of 'comes in a 4" growers' pot' I figured I'd be getting some fairly small plants--nope! The bamboo palms were fully 2' tall from root to top leaf, and perfectly healthy. All 5 plants were VERY well secured in their box, to the point that the bottom layer was even spray-foamed to the cardboard! I couldn't ask for a better experience and I'm so excited to see these plants grow. Five stars!"

Nathaniel
"Thrilled with my purchase! This seller went above any beyond! The packaging was very careful, the plants are so much bigger than I expected, and I was given more than what was depicted in the item description. 10/10 all round!"

Trisha
"This is SO BEAUTIFUL! Packaging was perfect and efficient, plant was in excellent condition. I'm in love with this plant and I will definitely order more."

R