Thai Constellation Monstera - Live Plant in a 4 Inch Nursery Pot - Houseplant Connoisseur Collection - Monstera deliciosa 'Thai Constellation' - Extremely Rare Indoor Houseplant
Regular price

$302.46

Sale price

$274.97
Free nationwide shipping
Hurry, only 12 items left in stock!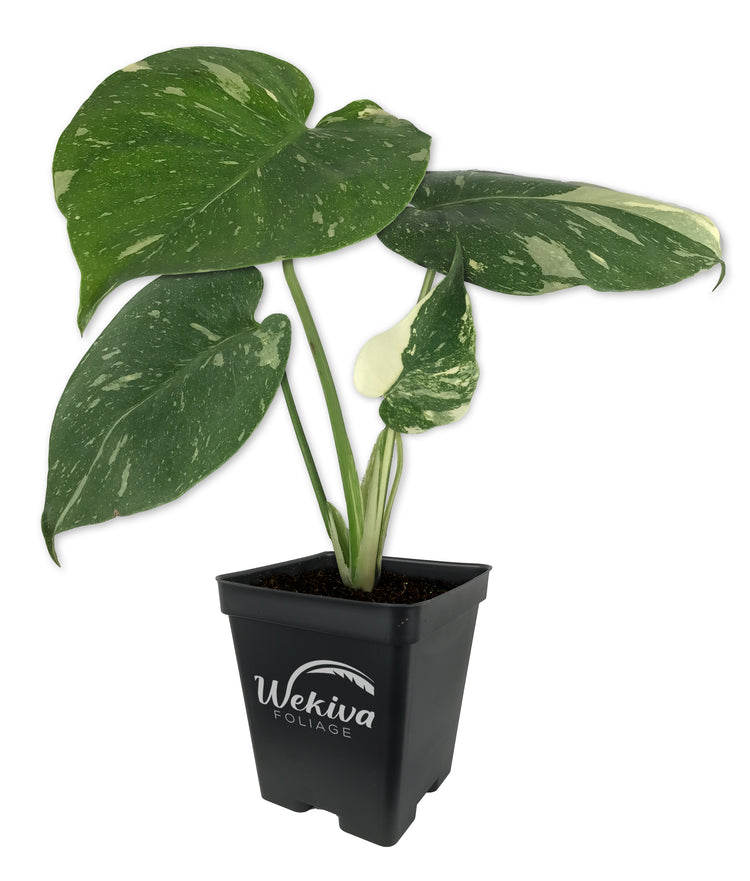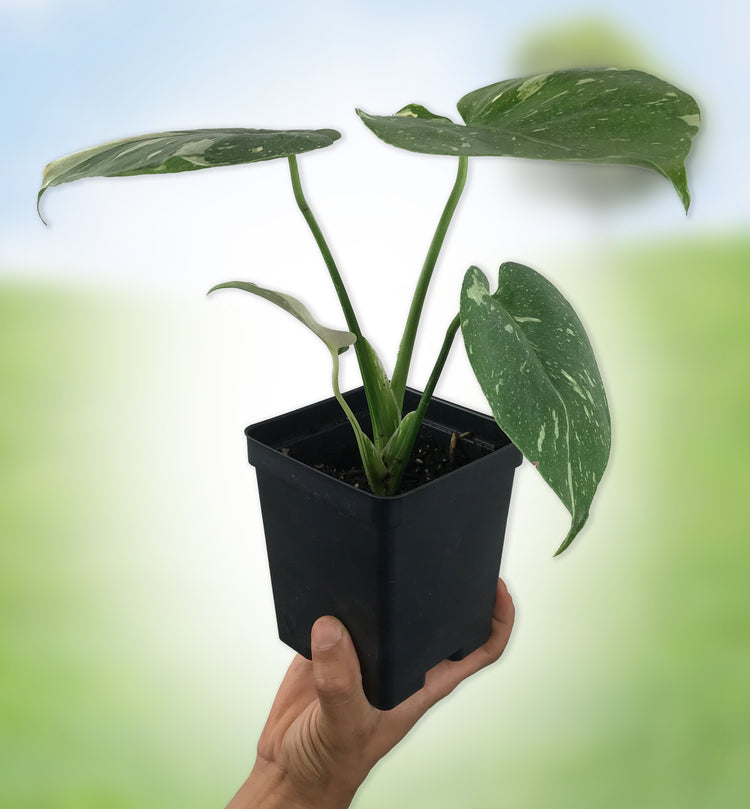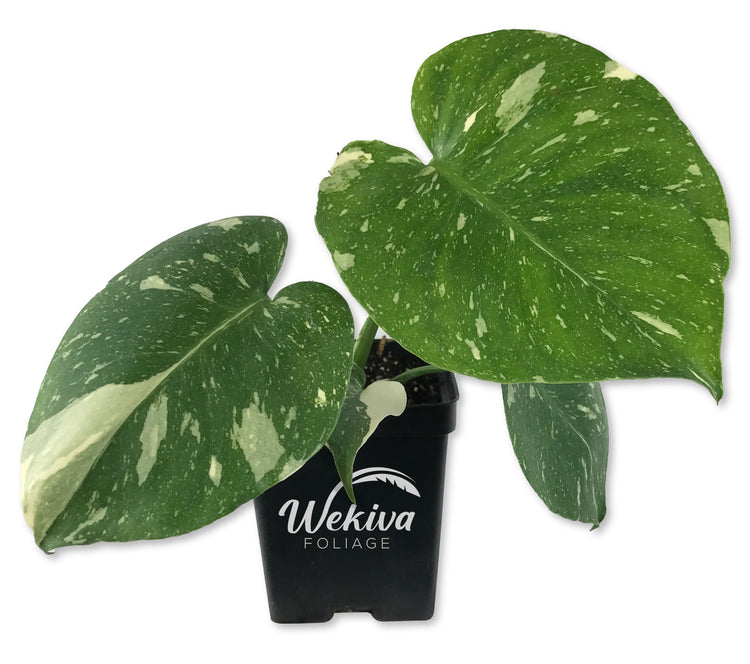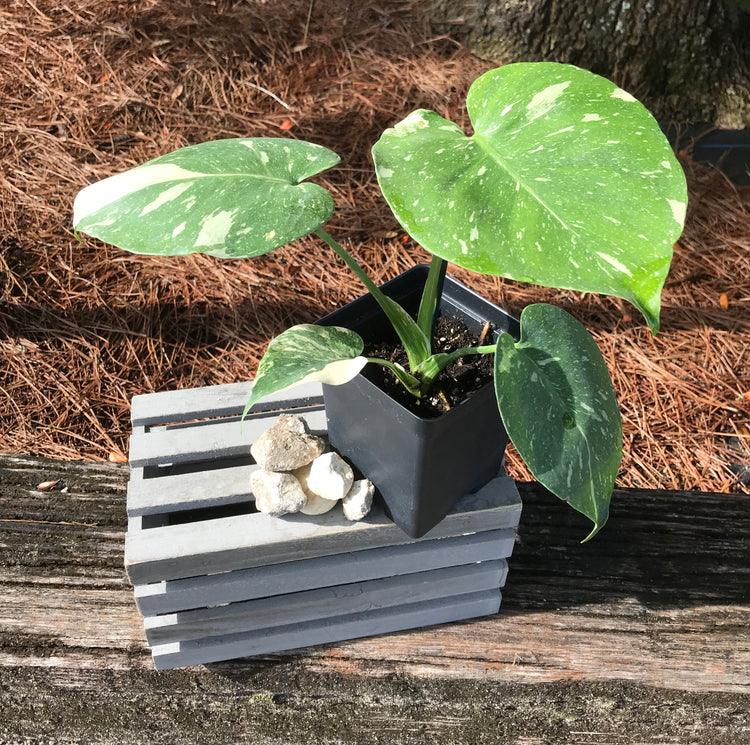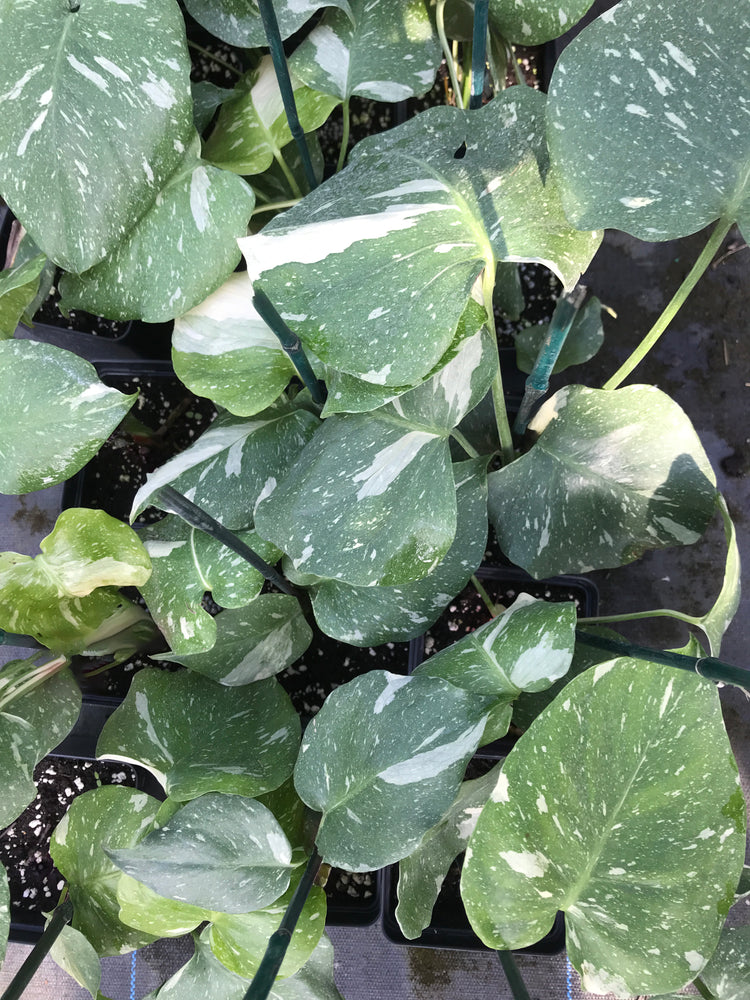 NO SHIPPING TO CA, AZ, HI, AK, PR, GU, VI.

Dazzling Foliage Fit for Royalty: Experience botanical brilliance like never before with the Thai Constellation Monstera. Its striking foliage showcases a mesmerizing blend of deep emerald green leaves adorned with stunning white variegation that resembles celestial constellations. Each leaf tells a unique story, as if hand-painted by nature herself. This rare and coveted plant is a masterpiece of elegance, destined to be the crown jewel of your indoor sanctuary.

Unveil a Tapestry of Natural Beauty: Imagine a living tapestry unfurling in your living space – the Thai Constellation Monstera offers just that. Its large, heart-shaped leaves create a lush and captivating display, transforming any room into an enchanting botanical wonderland. The intricate variegation patterns add depth and dimension, inviting you to lose yourself in its verdant embrace. Prepare to be captivated by the ethereal beauty this plant brings to your home.

A Symbol of Prosperity and Good Fortune: The Thai Constellation Monstera is more than just a plant – it's a symbol of prosperity and good fortune deeply rooted in Thai culture. Its celestial variegation patterns are believed to bring blessings and positive energy into your space, making it the perfect companion for those seeking abundance and success. Allow this botanical masterpiece to inspire and uplift you, creating an atmosphere of positivity and growth.

Thrives in Versatile Environments: Embrace the joy of effortless care with the Thai Constellation Monstera. This tropical beauty is a resilient and adaptable houseplant, thriving in a variety of indoor environments. Whether your home boasts bright, indirect light or slightly lower light conditions, this stunning Monstera will flourish. Its moderate watering needs and forgiving nature make it an ideal choice for both seasoned plant enthusiasts and beginners alike.

Limited Availability, Unparalleled Luxury: Indulge in the ultimate botanical treasure – the Thai Constellation Monstera is a true rarity. This plant is meticulously propagated and cared for, ensuring you receive only the finest specimen. Due to its limited availability and high demand, owning this extraordinary Monstera is a testament to your discerning taste and appreciation for the extraordinary. Elevate your plant collection to unprecedented levels of opulence with this horticultural gem.
1. Warranty

All Wekiva Foliage plants come with a 30 day warranty. If your plant is damaged during delivery, please contact us within 48 hours.
2. Shipping Restrictions

Unfortunately we are unable to ship plants to CA, AZ, HI, and PR.
3. Weather Advisory

Please be aware of extreme cold or hot weather at the time of purchase. We ask that customers take responsibility for products ordered during extreme weather events.
30 Day Guarantee
Beautiful Plants Guaranteed
Sustainably Grown
Over 50 Years In The Foliage Industry
Wekiva Foliage is located in the heart of Wekiva Springs in Apopka, Florida. We have been specializing in growing landscape and indoor plants for over 20 years and have been in the foliage industry for over 50 years.
Testimonials





"Came in perfect condition--thank you!"

Natalie
"Amazing Plants! I was so happy to see these way larger than the plants pictured because I know how slow most cycads grow."

Matthew
"This is the first time I've ever ordered plants online, so I had no idea what to expect. When I saw the description of 'comes in a 4" growers' pot' I figured I'd be getting some fairly small plants--nope! The bamboo palms were fully 2' tall from root to top leaf, and perfectly healthy. All 5 plants were VERY well secured in their box, to the point that the bottom layer was even spray-foamed to the cardboard! I couldn't ask for a better experience and I'm so excited to see these plants grow. Five stars!"

Nathaniel
"Thrilled with my purchase! This seller went above any beyond! The packaging was very careful, the plants are so much bigger than I expected, and I was given more than what was depicted in the item description. 10/10 all round!"

Trisha
"This is SO BEAUTIFUL! Packaging was perfect and efficient, plant was in excellent condition. I'm in love with this plant and I will definitely order more."

R