Split-Leaf Philodendron - Live Plant in a 3 Gallon Growers Pot - Philodendron Selloum - Slow Growing Evergreen Indoor or Outdoor Houseplant
Regular price

Sale price

$91.97
Free nationwide shipping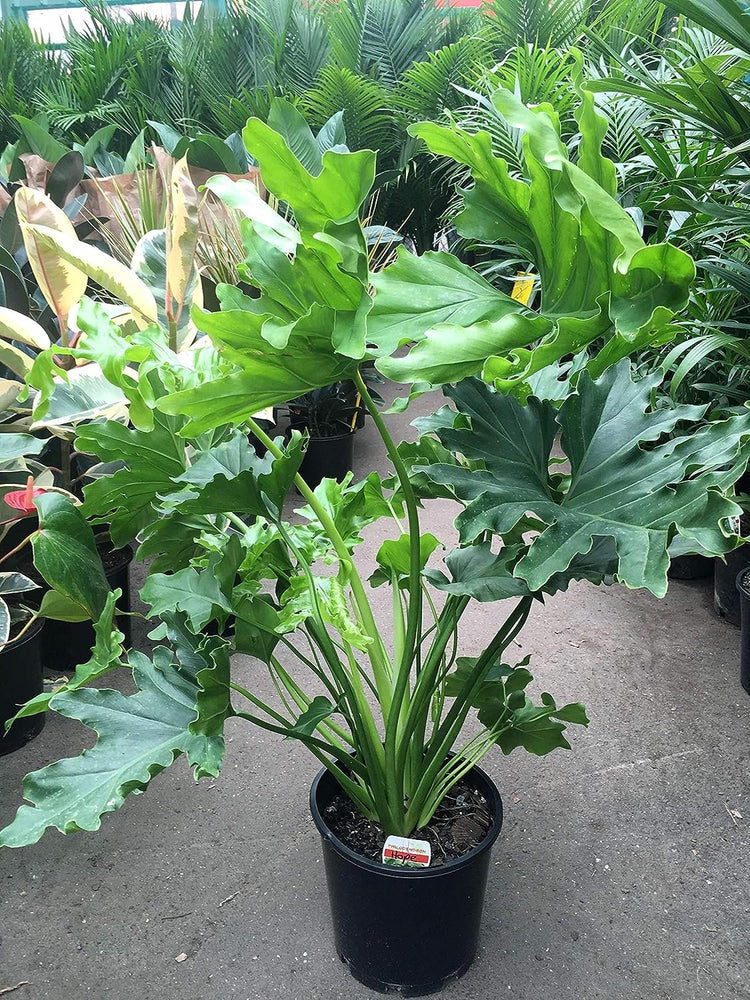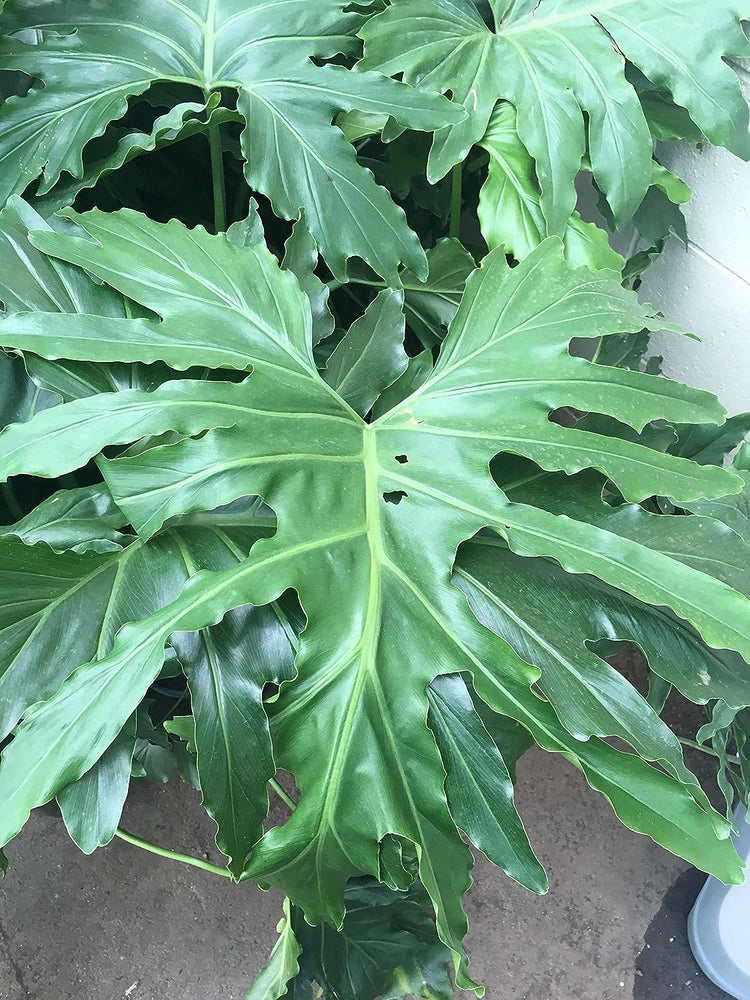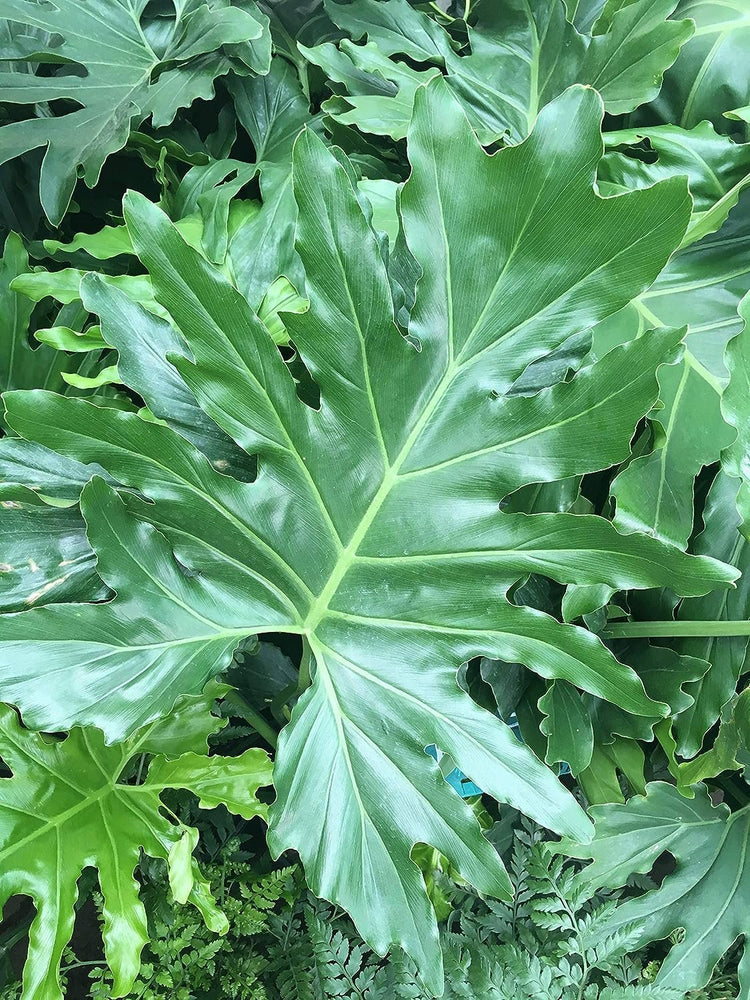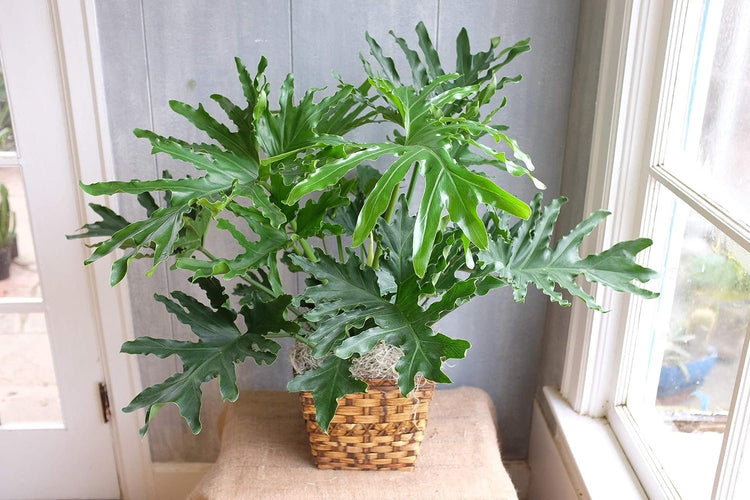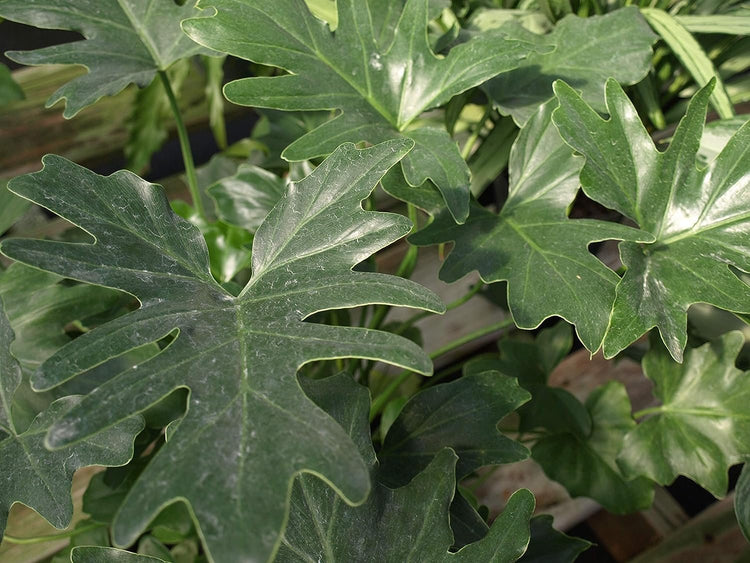 Tropical-appearing foliage plant for indoors or landscaping in a frost protected area. If used indoors, give ample light. Unmatched by any other big-leafed tropical, this foliage plant plays an important role in creating jungle-like exotic compositions in warm winter gardens. With its lax habit and tolerance of both sun and considerable shade, it works in foundation plantings under shade arbors, as a focal point of sequestered entries or as a standout against hot-colored walls of postmodern architecture. Will grow quite well in large containers, wintered indoors in colder climates. Follow a regular watering schedule during the first growing season to establish a deep, extensive root system. Watering can be reduced after establishment. Feed with a general purpose fertilizer before new growth begins in spring. Pruning time: winter.
Lush Tropical Elegance: With its large, glossy, split leaves, the Philodendron Selloum brings a touch of tropical allure to your surroundings. This captivating plant adds a vibrant splash of greenery that complements various interior design styles.
Easy-Care Marvel: Embrace stress-free plant parenting! The Philodendron Selloum is known for its low-maintenance nature, making it an ideal choice for both beginners and experienced plant enthusiasts. Its easy-going attitude and adaptable growth habits make it a resilient choice for any level of care.
Air-Purifying Prowess: Breathe in fresher air! The Philodendron Selloum actively filters toxins from the atmosphere, promoting cleaner and healthier indoor environments. Let this natural air purifier contribute to your well-being while beautifying your space.
Stunning Split Leaves: The signature split leaves of the Philodendron Selloum create an eye-catching display that sets it apart from other houseplants. Its unique foliage adds a touch of drama and visual interest, instantly elevating your decor.
Versatile Placement: Whether you're looking for a climbing companion or a striking container plant, the Philodendron Selloum offers versatility. Its non-climbing variety thrives as an upright focal point, while the vining variety can be trained to climb trellises or hang gracefully from baskets.
1. Warranty

All Wekiva Foliage plants come with a 30 day warranty. If your plant is damaged during delivery, please contact us within 48 hours.
2. Shipping Restrictions

Unfortunately we are unable to ship plants to CA, AZ, HI, and PR.
3. Weather Advisory

Please be aware of extreme cold or hot weather at the time of purchase. We ask that customers take responsibility for products ordered during extreme weather events.
30 Day Guarantee
Beautiful Plants Guaranteed
Sustainably Grown
Over 50 Years In The Foliage Industry
Wekiva Foliage is located in the heart of Wekiva Springs in Apopka, Florida. We have been specializing in growing landscape and indoor plants for over 20 years and have been in the foliage industry for over 50 years.
Testimonials





"Came in perfect condition--thank you!"

Natalie
"Amazing Plants! I was so happy to see these way larger than the plants pictured because I know how slow most cycads grow."

Matthew
"This is the first time I've ever ordered plants online, so I had no idea what to expect. When I saw the description of 'comes in a 4" growers' pot' I figured I'd be getting some fairly small plants--nope! The bamboo palms were fully 2' tall from root to top leaf, and perfectly healthy. All 5 plants were VERY well secured in their box, to the point that the bottom layer was even spray-foamed to the cardboard! I couldn't ask for a better experience and I'm so excited to see these plants grow. Five stars!"

Nathaniel
"Thrilled with my purchase! This seller went above any beyond! The packaging was very careful, the plants are so much bigger than I expected, and I was given more than what was depicted in the item description. 10/10 all round!"

Trisha
"This is SO BEAUTIFUL! Packaging was perfect and efficient, plant was in excellent condition. I'm in love with this plant and I will definitely order more."

R