Purple Passion Plant - Royal Velvet Plant - Live Starter Plants in 2 Inch Pots - Gynura Aurantica - Rare Indoor Houseplant
Regular price

$30.21

Sale price

$17.81
Free nationwide shipping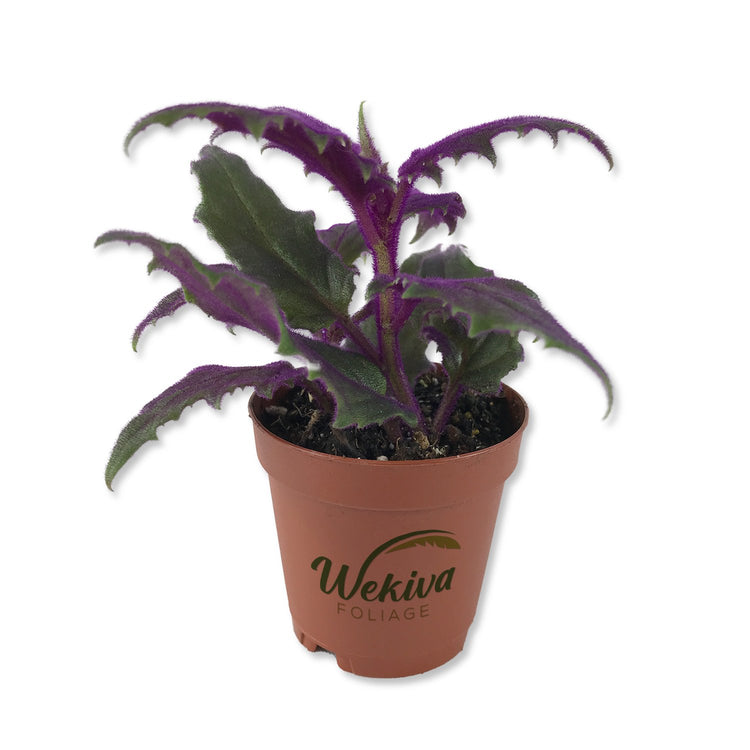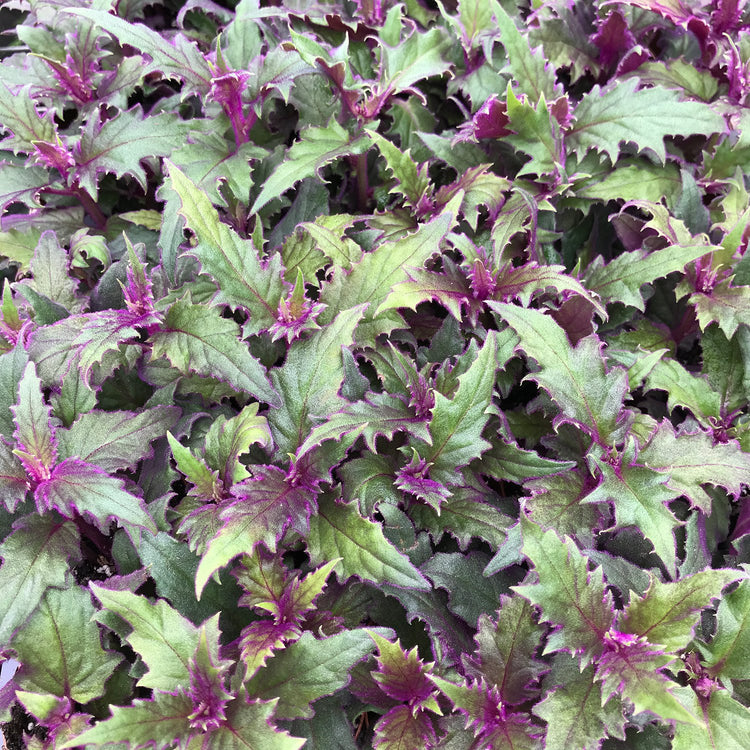 Indulge in the allure of the Royal Velvet Plant, an exquisite botanical companion that effortlessly weaves elegance, artistry, and the vibrant rhythms of the tropical world into your living space. With a delicate balance of care and admiration, you can transform your home into a haven of lush beauty and natural wonder. Embrace this enchanting creation and cultivate your own living masterpiece.
Captivating Colorful Foliage: Immerse yourself in a world of vibrant hues with the Purple Passion Vine (Gynura aurantiaca). Its velvety green oval leaves, adorned with bright purple edges and veining, create a mesmerizing display of natural artistry. The tiny purple hairs covering the leaf surface lend a gentle sheen, enhancing the allure of this regal plant. With its dazzling purple stems, it stands out as one of the most captivating foliage plants.
Evergreen Elegance: Elevate your indoor space with the graceful presence of the Purple Passion Vine. As an evergreen, it offers year-round beauty, enchanting you with its lush, rich colors and soft velvety texture. Originating from Indonesia and Java, this well-loved houseplant is part of a vast genus of similar plants, ensuring a long-lasting, enduring charm.
Versatile and Graceful: Embrace the versatility of the Purple Passion Vine, with its trailing vines making it perfect for hanging baskets. Hang it near a northern exposure window, or let it bask in filtered sunlight through a sheer curtain. Its preference for partial sun or morning sun ensures that it thrives in various indoor settings. Whether adorning your living room, office, or bedroom, this exquisite plant exudes elegance wherever it graces.
Low-Maintenance, High Reward: Cultivating the Purple Passion Vine is a rewarding experience with minimal effort. Provide it with a well-draining, loose soil mix and a pot with ample drainage to prevent root rot. A regular watering schedule during its active growth season, complemented by reduced watering in winter, will keep it flourishing. Be mindful of the humidity, offering a place away from plants requiring high moisture levels.
Prune for Perfect Form: Maintain the graceful form of your Purple Passion Vine with regular pruning, encouraging a bushier, neater appearance. The cut vines can even be propagated to create more enchanting plants, spreading the beauty throughout your space. With proper care, this delightful evergreen will thrive and flourish, bringing years of beauty and elegance to your indoor oasis.
1. Warranty

All Wekiva Foliage plants come with a 30 day warranty. If your plant is damaged during delivery, please contact us within 48 hours.
2. Shipping Restrictions

Unfortunately we are unable to ship plants to CA, AZ, HI, and PR.
3. Weather Advisory

Please be aware of extreme cold or hot weather at the time of purchase. We ask that customers take responsibility for products ordered during extreme weather events.
30 Day Guarantee
Beautiful Plants Guaranteed
Sustainably Grown
Over 50 Years In The Foliage Industry
Wekiva Foliage is located in the heart of Wekiva Springs in Apopka, Florida. We have been specializing in growing landscape and indoor plants for over 20 years and have been in the foliage industry for over 50 years.
Testimonials





"Came in perfect condition--thank you!"

Natalie
"Amazing Plants! I was so happy to see these way larger than the plants pictured because I know how slow most cycads grow."

Matthew
"This is the first time I've ever ordered plants online, so I had no idea what to expect. When I saw the description of 'comes in a 4" growers' pot' I figured I'd be getting some fairly small plants--nope! The bamboo palms were fully 2' tall from root to top leaf, and perfectly healthy. All 5 plants were VERY well secured in their box, to the point that the bottom layer was even spray-foamed to the cardboard! I couldn't ask for a better experience and I'm so excited to see these plants grow. Five stars!"

Nathaniel
"Thrilled with my purchase! This seller went above any beyond! The packaging was very careful, the plants are so much bigger than I expected, and I was given more than what was depicted in the item description. 10/10 all round!"

Trisha
"This is SO BEAUTIFUL! Packaging was perfect and efficient, plant was in excellent condition. I'm in love with this plant and I will definitely order more."

R