Polynesian Ivy - Live Starter Plants in 2 Inch Pots - Pellionia Pulchra - Rare Indoor Air Purifying Houseplant Vine
Regular price

Sale price

$19.97
Free nationwide shipping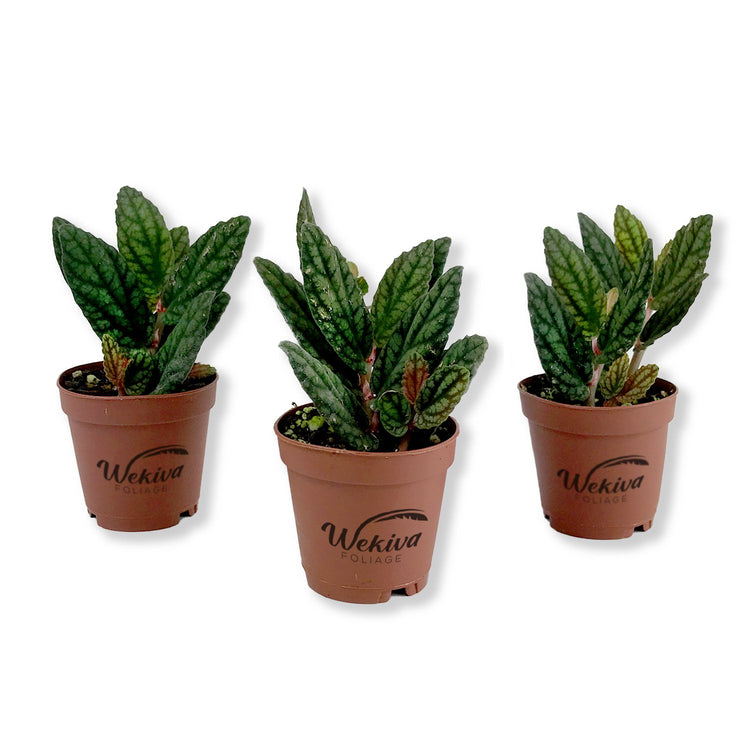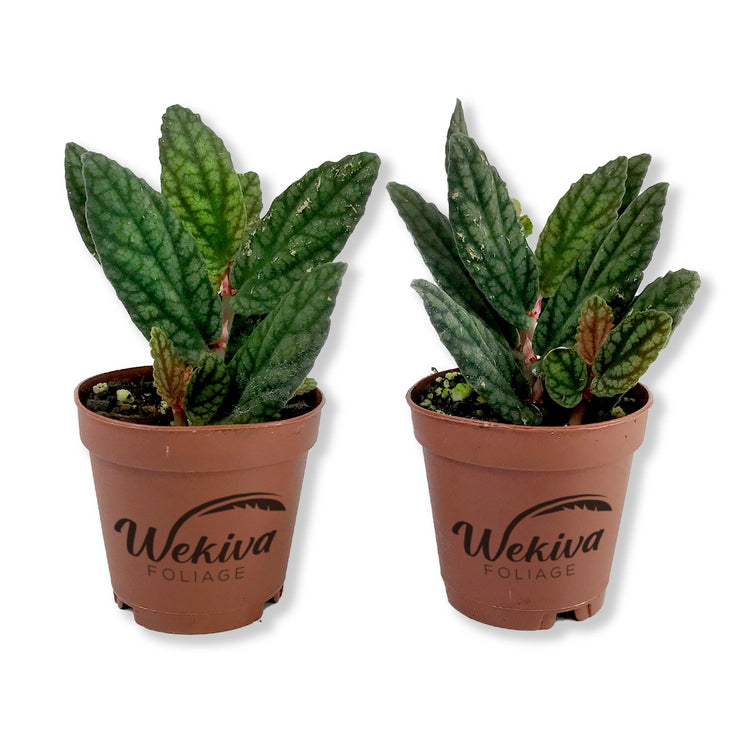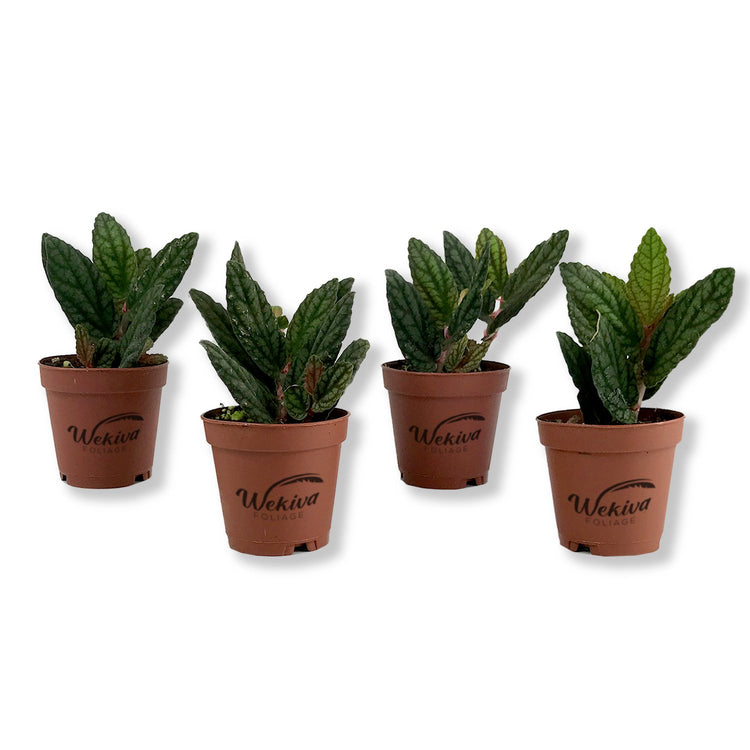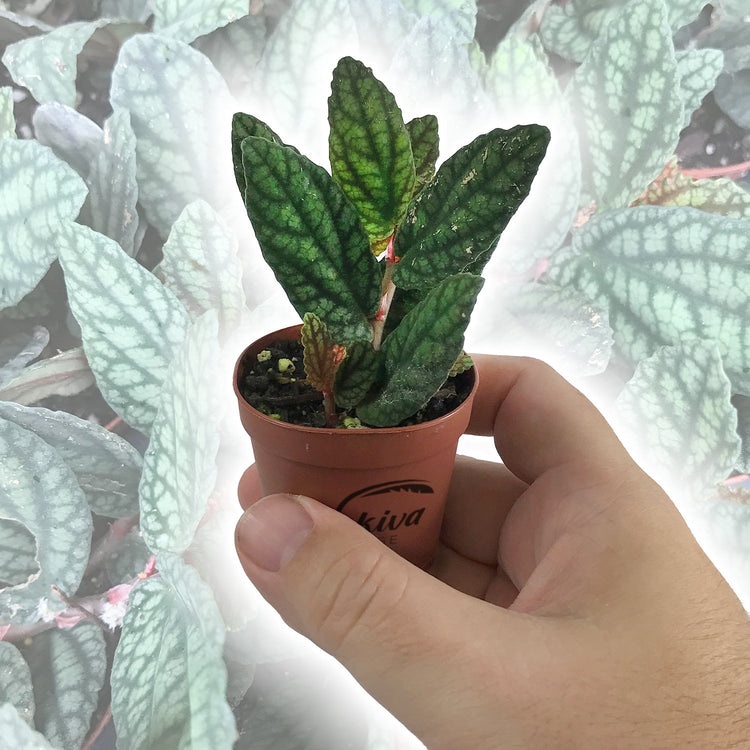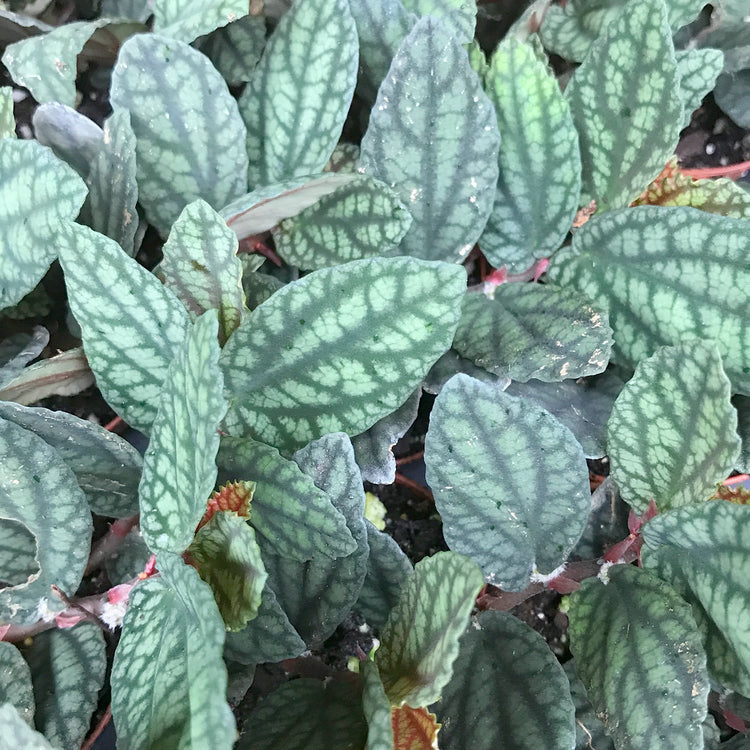 Elevate your indoor garden with the distinctive beauty of Pellionia Houseplants. While they may have specific care requirements, their unique appearance and trailing nature make them worth the effort. Order now and bring an uncommon touch of elegance to your living space!
Uncommon Elegance: Pellionia is a captivating and somewhat rare genus in the world of houseplants. Native to tropical and subtropical regions of Asia, this genus boasts a few dozen species, but only one is commonly cultivated. These plants are unique and charming additions to your indoor garden, offering an unusual and eye-catching appearance.
Trailing Beauty: Pellionia is known for its intriguing trailing nature, with variegated leaves that align in a flat plane on either side of the stem. When grown indoors, they are typically placed in hanging baskets, allowing their foliage to cascade gracefully over the pot's rim. The effect is truly captivating and adds a touch of natural elegance to your living space.
Growing Requirements: While Pellionia plants may have specific care needs, they reward you with their enchanting beauty. They thrive in low-light conditions, making them perfect for areas with indirect sunlight. Their moisture-loving nature requires consistent hydration, and high humidity is a must. Regular misting or growing them in naturally humid environments, like a bathroom, will keep them healthy and vibrant.
Low-Maintenance Elegance: While Pellionia may have specific care requirements, their unique appearance and trailing growth make them a remarkable addition to your indoor garden. Their exotic charm and captivating trailing nature add a touch of elegance and individuality to your living space.
Unique Varieties: While Pellionia boasts several species, two are commonly seen in cultivation. P. daveauana, known as the watermelon begonia, features lovely light pink creeping stems with striking silver and green variegated leaves. P. pulchra, the most popular Pellionia variety, showcases small variegated leaves in green and silver, with dark stems that can take on hues of black or purple.
1. Warranty

All Wekiva Foliage plants come with a 30 day warranty. If your plant is damaged during delivery, please contact us within 48 hours.
2. Shipping Restrictions

Unfortunately we are unable to ship plants to CA, AZ, HI, and PR.
3. Weather Advisory

Please be aware of extreme cold or hot weather at the time of purchase. We ask that customers take responsibility for products ordered during extreme weather events.
30 Day Guarantee
Beautiful Plants Guaranteed
Sustainably Grown
Over 50 Years In The Foliage Industry
Wekiva Foliage is located in the heart of Wekiva Springs in Apopka, Florida. We have been specializing in growing landscape and indoor plants for over 20 years and have been in the foliage industry for over 50 years.
Testimonials





"Came in perfect condition--thank you!"

Natalie
"Amazing Plants! I was so happy to see these way larger than the plants pictured because I know how slow most cycads grow."

Matthew
"This is the first time I've ever ordered plants online, so I had no idea what to expect. When I saw the description of 'comes in a 4" growers' pot' I figured I'd be getting some fairly small plants--nope! The bamboo palms were fully 2' tall from root to top leaf, and perfectly healthy. All 5 plants were VERY well secured in their box, to the point that the bottom layer was even spray-foamed to the cardboard! I couldn't ask for a better experience and I'm so excited to see these plants grow. Five stars!"

Nathaniel
"Thrilled with my purchase! This seller went above any beyond! The packaging was very careful, the plants are so much bigger than I expected, and I was given more than what was depicted in the item description. 10/10 all round!"

Trisha
"This is SO BEAUTIFUL! Packaging was perfect and efficient, plant was in excellent condition. I'm in love with this plant and I will definitely order more."

R