Philodendron Verrucosum - Ecuador Philodendron - Live Starter Plant in a 2 Inch Pot - Extremely Rare Indoor Houseplant - A Marvel of Nature's Elegance
Regular price

$30.21

Sale price

$27.47
Free nationwide shipping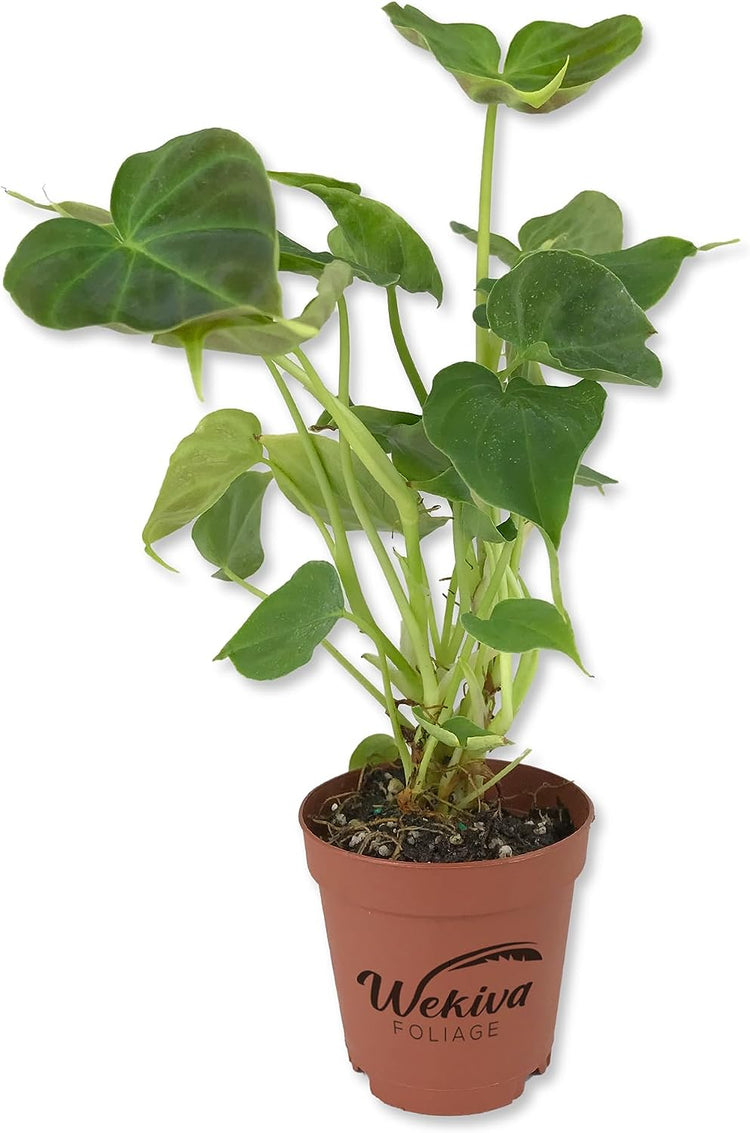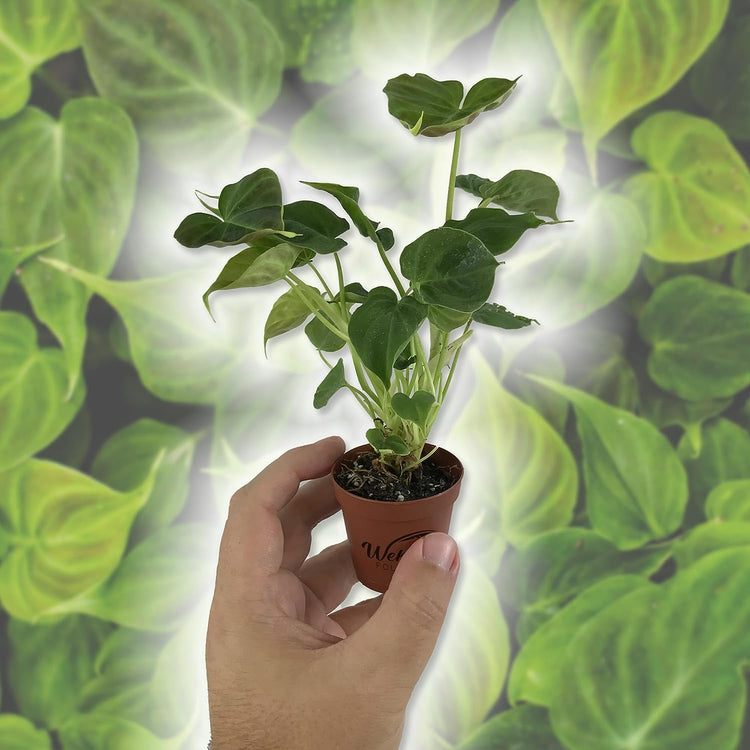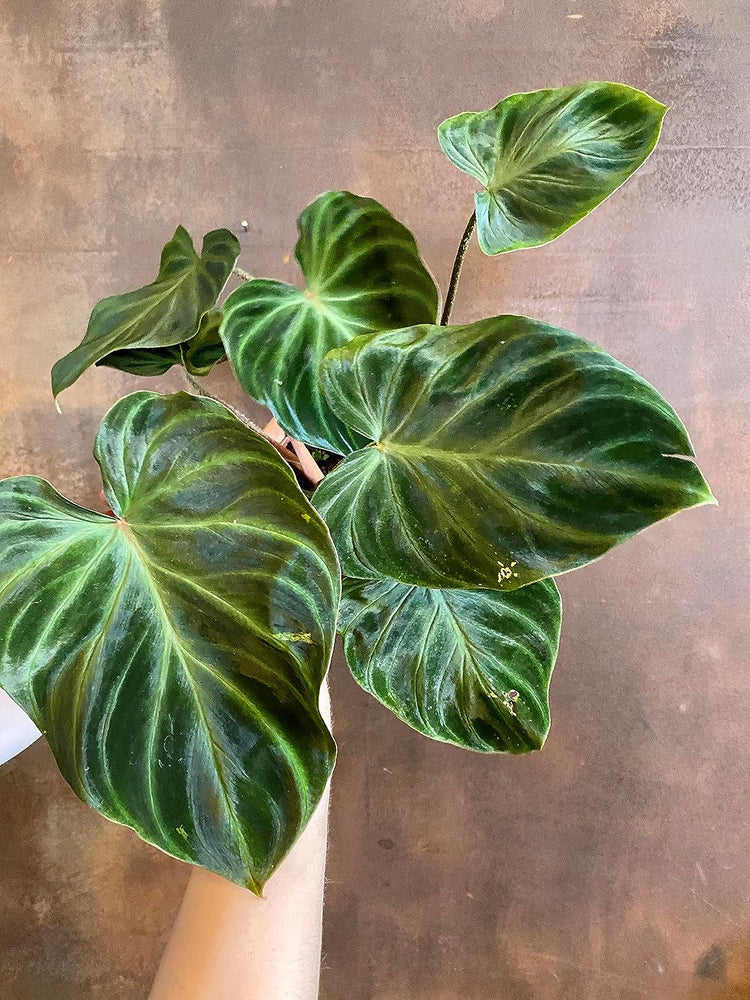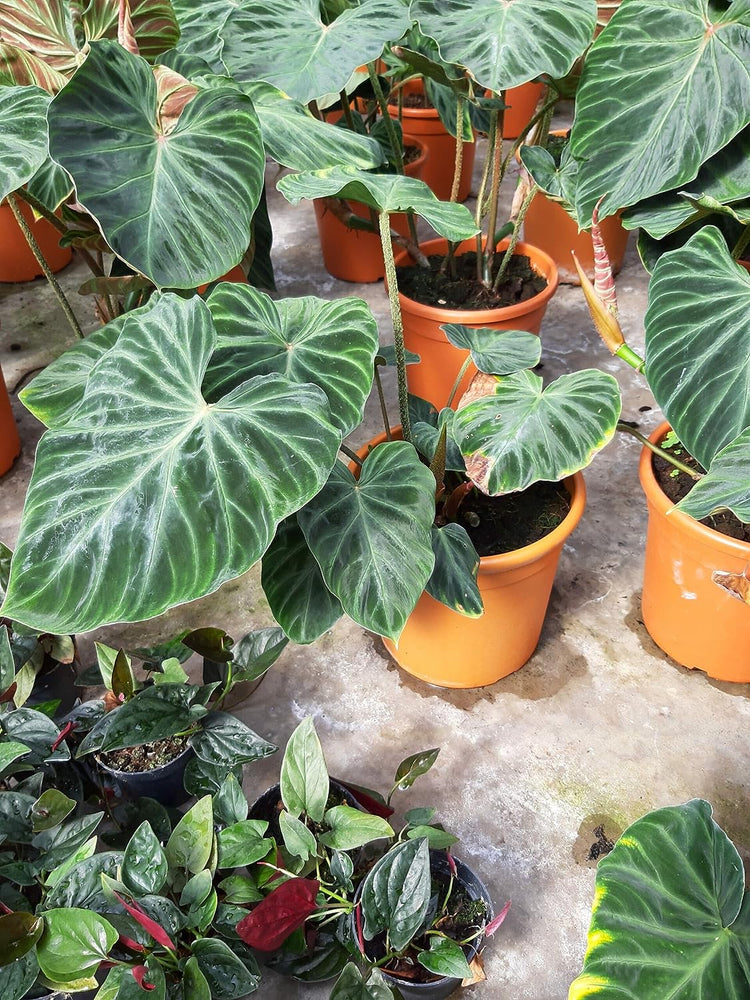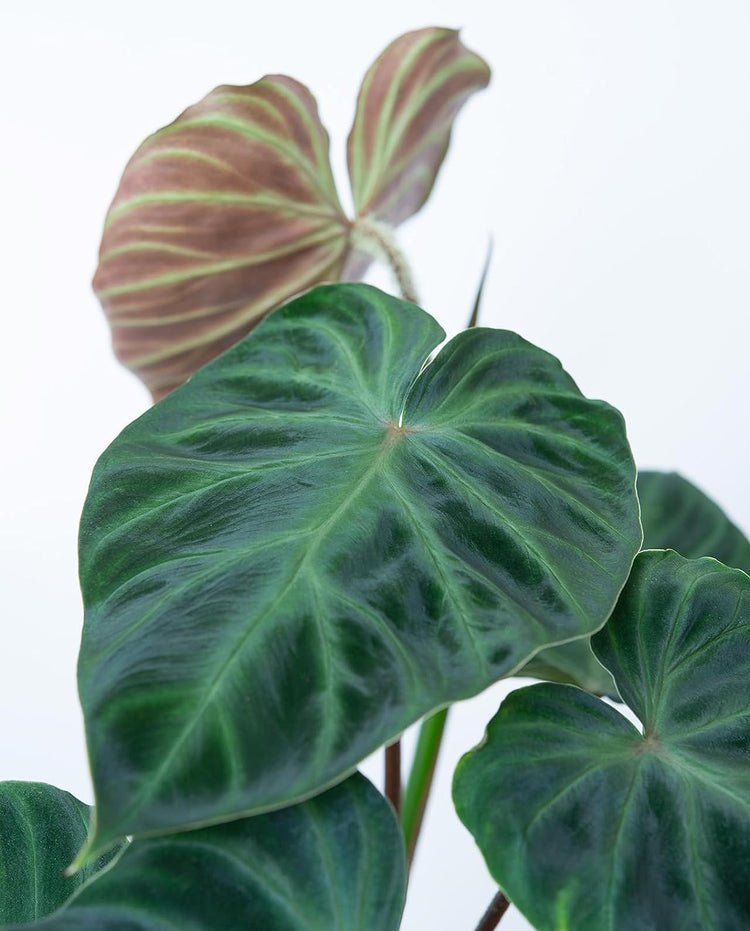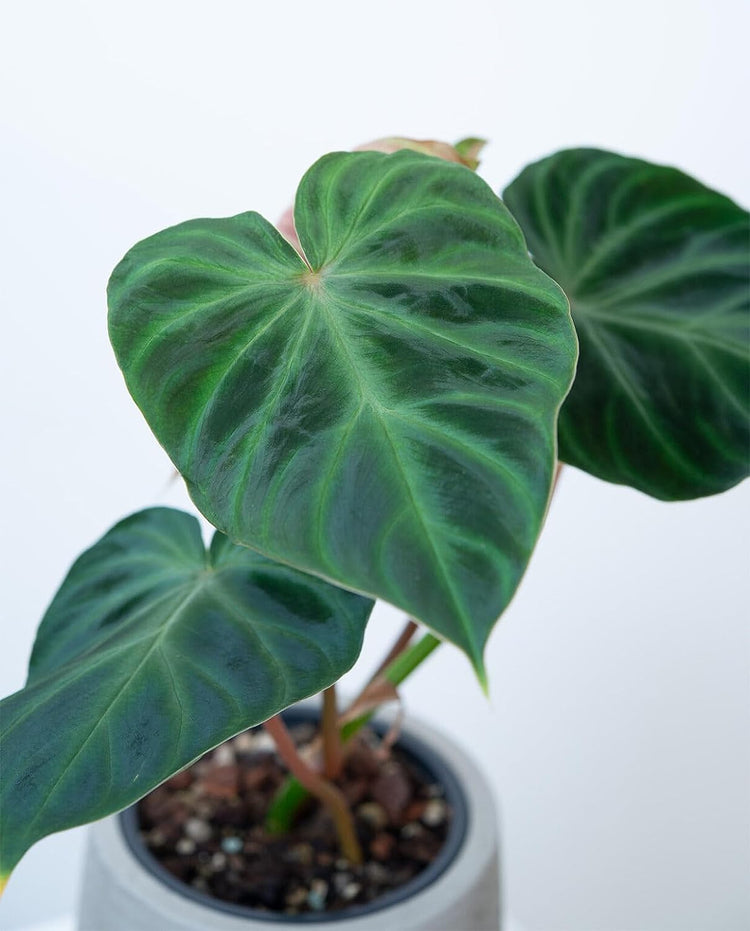 NO SHIPPING TO CA, AZ, AK, HI, GU, PR, VI.

Captivating Elegance: The Philodendron Verrucosum, also known as the Ecuador Philodendron, is a botanical masterpiece that adds a touch of enchantment to any indoor space. With its heart-shaped leaves showcasing a deep, velvety green hue and adorned with delicate light green veins, each leaf is a work of art. The mesmerizing contrast extends to the burgundy underside that lends an air of sophistication to its already striking presence.

Nature's Painterly Touches: This Ecuador Philodendron is a canvas of living artistry, occasionally blossoming with delicate white and pink blooms during the summertime. Its vining growth habit adds an artistic flow to its surroundings, reminiscent of nature's brushstrokes.

A Lush Tropical Escape: Embrace the allure of the tropics within your home. The Philodendron Verrucosum thrives in warmth and high humidity, much like its native habitat. Allow its verdant vines to climb gracefully, lending a touch of the jungle to your living space. Moss poles are a stylish and functional accessory, offering a means for your verdant companion to explore new heights.

Sun-Kissed Radiance: Illuminate your space with the Philodendron Verrucosum's preference for bright, indirect sunlight. Like a master of dappled sunlight, it flourishes near an east-facing window, capturing the essence of its natural canopy habitat. Careful not to expose its leaves to direct sunlight, as it prefers the caress of gentle filtered light, echoing the embrace of the rainforest canopy.

Nurturing the Masterpiece: Embark on a journey of nurturing finesse with the Ecuador Philodendron. Its roots demand well-draining, aerated soil, a symphony of nutrients and moisture. Be the curator of perfect hydration, letting the topsoil dry slightly before bestowing the gift of water. As temperatures rise, mist your verdant masterpiece or house it within a terrarium – an ode to its high-humidity origins.
1. Warranty

All Wekiva Foliage plants come with a 30 day warranty. If your plant is damaged during delivery, please contact us within 48 hours.
2. Shipping Restrictions

Unfortunately we are unable to ship plants to CA, AZ, HI, and PR.
3. Weather Advisory

Please be aware of extreme cold or hot weather at the time of purchase. We ask that customers take responsibility for products ordered during extreme weather events.
30 Day Guarantee
Beautiful Plants Guaranteed
Sustainably Grown
Over 50 Years In The Foliage Industry
Wekiva Foliage is located in the heart of Wekiva Springs in Apopka, Florida. We have been specializing in growing landscape and indoor plants for over 20 years and have been in the foliage industry for over 50 years.
Testimonials





"Came in perfect condition--thank you!"

Natalie
"Amazing Plants! I was so happy to see these way larger than the plants pictured because I know how slow most cycads grow."

Matthew
"This is the first time I've ever ordered plants online, so I had no idea what to expect. When I saw the description of 'comes in a 4" growers' pot' I figured I'd be getting some fairly small plants--nope! The bamboo palms were fully 2' tall from root to top leaf, and perfectly healthy. All 5 plants were VERY well secured in their box, to the point that the bottom layer was even spray-foamed to the cardboard! I couldn't ask for a better experience and I'm so excited to see these plants grow. Five stars!"

Nathaniel
"Thrilled with my purchase! This seller went above any beyond! The packaging was very careful, the plants are so much bigger than I expected, and I was given more than what was depicted in the item description. 10/10 all round!"

Trisha
"This is SO BEAUTIFUL! Packaging was perfect and efficient, plant was in excellent condition. I'm in love with this plant and I will definitely order more."

R