Persian Shield Plant - Live Starter Plants in 2 Inch Pots - Strobilanthes Dyerianus - Rare Indoor Outdoor Houseplant
Regular price

Sale price

$16.97
Free nationwide shipping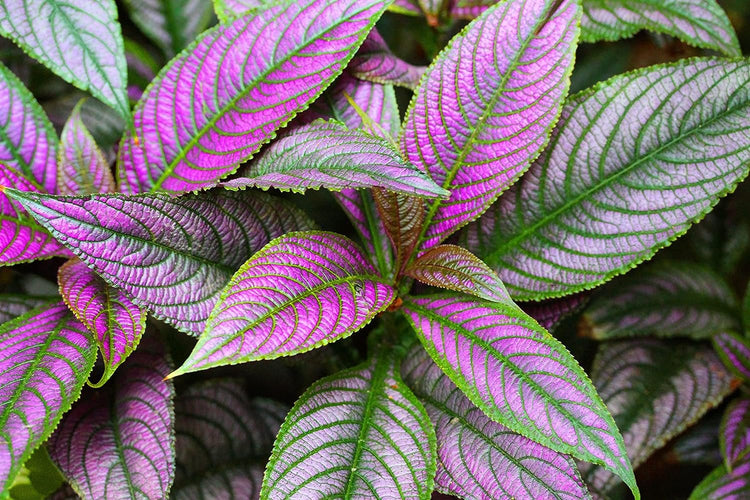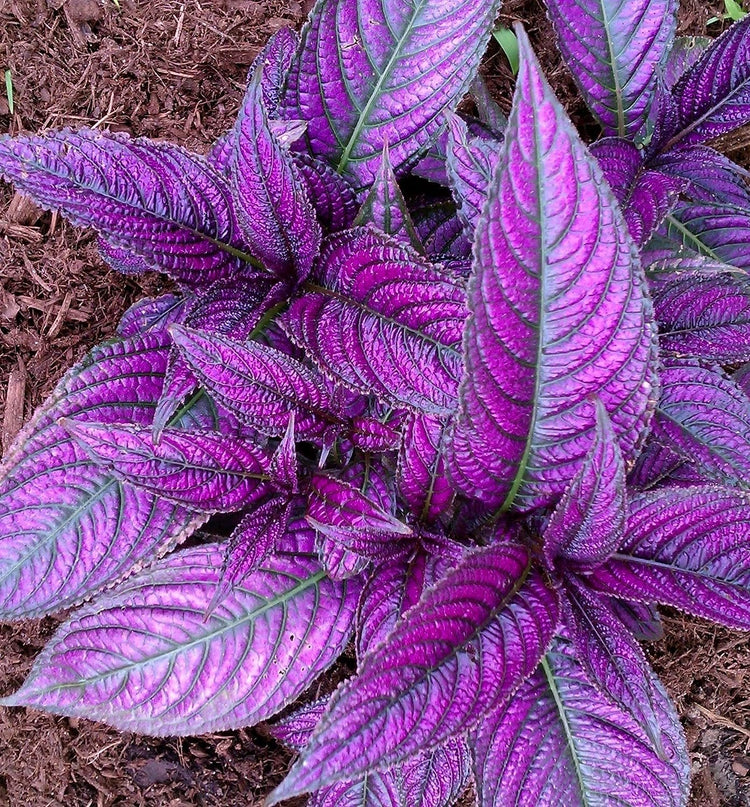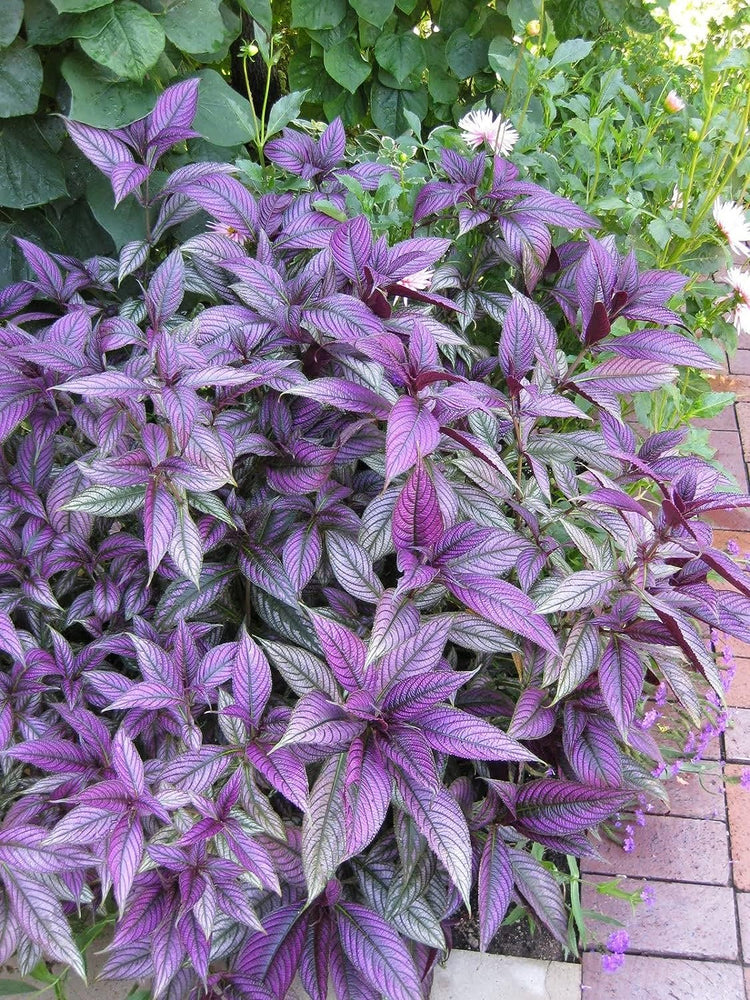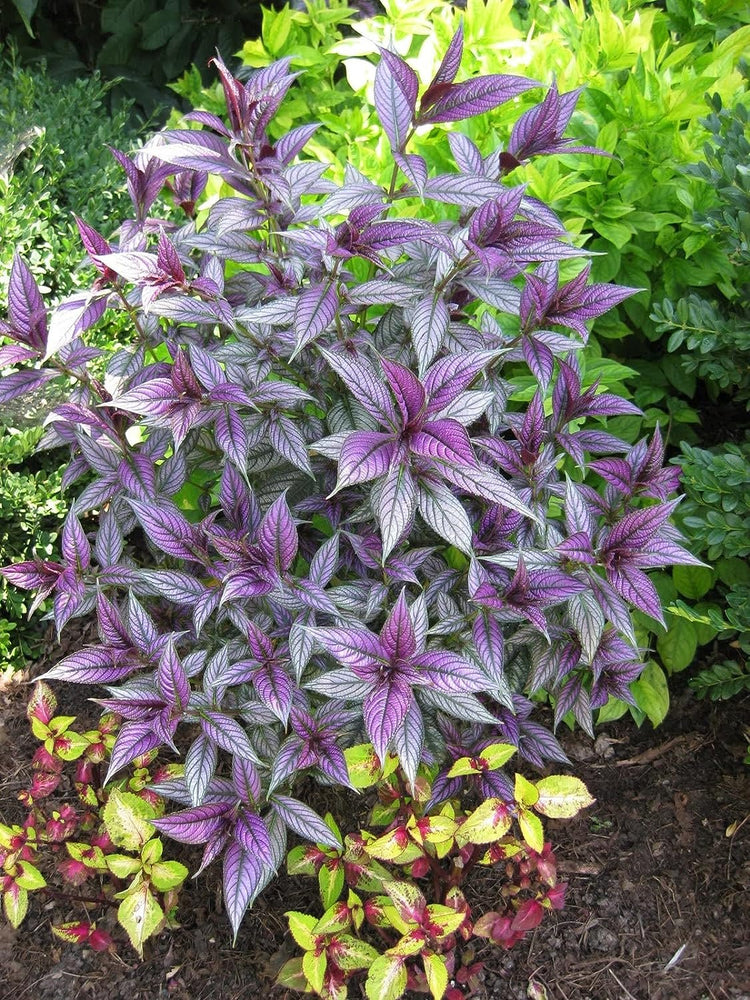 Experience the allure of the Persian Shield - a stunning foliage masterpiece that captivates with its enchanting colors. Watch as this regal plant transforms your surroundings into a magical haven, reflecting the beauty of distant lands. Whether as an evergreen subshrub, a perennial gem, or an annual delight, the Persian Shield reigns supreme, promising years of botanical enchantment. Elevate your space with the Persian Shield - a true emblem of royalty among plants.
Majestic Foliage: Step into a realm of botanical brilliance with the Persian Shield (Strobilanthes dyerianus). Its leaves, resembling little pointed armor shields, showcase a mesmerizing purplish iridescence, complemented by a silvery metallic sheen. Native to Myanmar (formerly Burma) but fondly known as "Persian," this plant adds an aura of royalty to any space. Watch as it transforms your garden or indoor area into a captivating kaleidoscope of colors.
Versatility Unleashed: Whether you reside in a warm climate or cooler regions, the Persian Shield adapts with ease. In hot climates, it thrives as an evergreen subshrub, while in transitional zones, it gracefully returns as a root-hardy perennial in spring. For cooler regions, it becomes a cherished annual garden gem or potted houseplant. Its vibrant purple foliage entices admirers, offering a delightful display of elegance throughout the year.
Easy and Rewarding: Cultivating the Persian Shield is a rewarding experience with minimal effort. Provide it with dappled sunlight and ample moisture in warm conditions to see it flourish in all its glory. This radiant plant blooms during winter, enchanting you with its colorful foliage. Although the purple hue may fade with age, the Persian Shield never loses its charm, captivating your heart for years to come.
Light Up Your Space: In its native habitat, the Persian Shield thrives in dappled light conditions, akin to the edges of tropical forest clearings. To unleash its true splendor, offer it partial shade, revealing the lustrous shine of its leaves. Even in cooler climates, this regal plant shines when grown as an annual under full sun. As a houseplant, it craves bright light, including some direct sun, to maintain its captivating colors.
Thrive in Caring Hands: The Persian Shield seeks warmth and sultry humidity to thrive in its full glory. With a minimum of 1 inch of water per week, it will reward you with lush foliage and vibrant hues. Show it some love with light feeding at the start of the season and midway through the summer, ensuring it flourishes in all its splendor. Whether in your garden or as an indoor gem, the Persian Shield appreciates the touch of caring hands.
1. Warranty

All Wekiva Foliage plants come with a 30 day warranty. If your plant is damaged during delivery, please contact us within 48 hours.
2. Shipping Restrictions

Unfortunately we are unable to ship plants to CA, AZ, HI, and PR.
3. Weather Advisory

Please be aware of extreme cold or hot weather at the time of purchase. We ask that customers take responsibility for products ordered during extreme weather events.
30 Day Guarantee
Beautiful Plants Guaranteed
Sustainably Grown
Over 50 Years In The Foliage Industry
Wekiva Foliage is located in the heart of Wekiva Springs in Apopka, Florida. We have been specializing in growing landscape and indoor plants for over 20 years and have been in the foliage industry for over 50 years.
Testimonials





"Came in perfect condition--thank you!"

Natalie
"Amazing Plants! I was so happy to see these way larger than the plants pictured because I know how slow most cycads grow."

Matthew
"This is the first time I've ever ordered plants online, so I had no idea what to expect. When I saw the description of 'comes in a 4" growers' pot' I figured I'd be getting some fairly small plants--nope! The bamboo palms were fully 2' tall from root to top leaf, and perfectly healthy. All 5 plants were VERY well secured in their box, to the point that the bottom layer was even spray-foamed to the cardboard! I couldn't ask for a better experience and I'm so excited to see these plants grow. Five stars!"

Nathaniel
"Thrilled with my purchase! This seller went above any beyond! The packaging was very careful, the plants are so much bigger than I expected, and I was given more than what was depicted in the item description. 10/10 all round!"

Trisha
"This is SO BEAUTIFUL! Packaging was perfect and efficient, plant was in excellent condition. I'm in love with this plant and I will definitely order more."

R