Orange Celosia - Live Plant in a 4 inch Pot - Beautiful Flowering Annuals for Gardens and Patios - Finished Plants Ready for The Garden
Regular price

Sale price

$25.97
Free nationwide shipping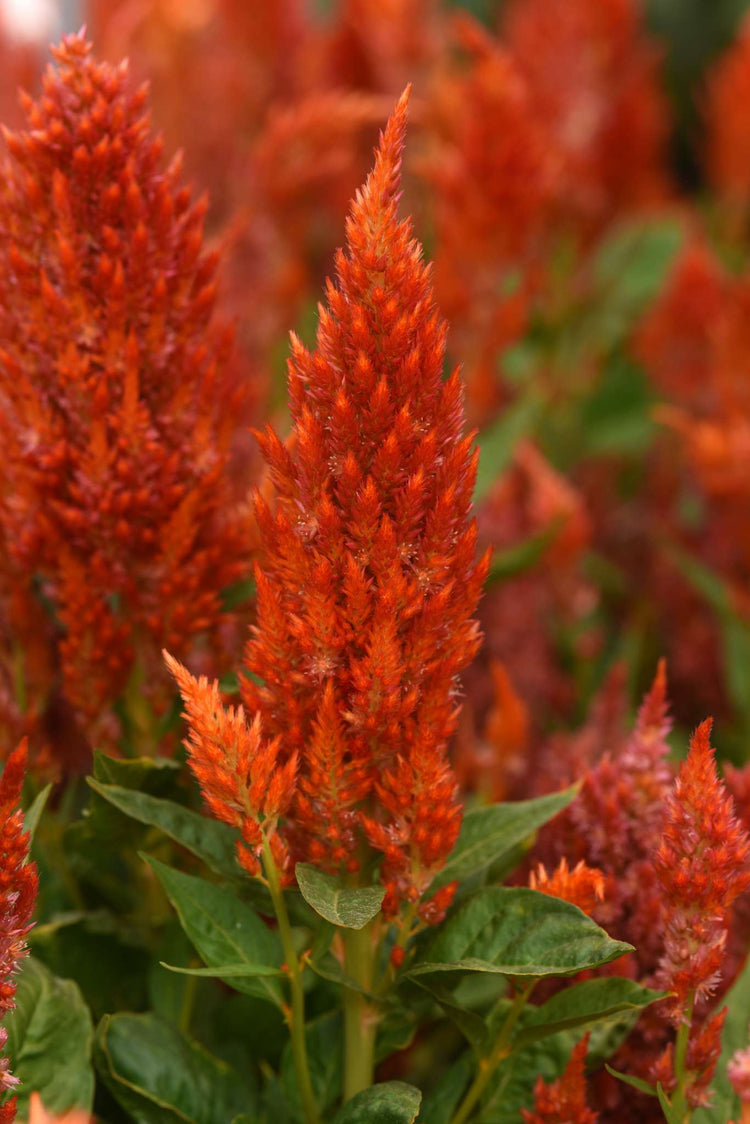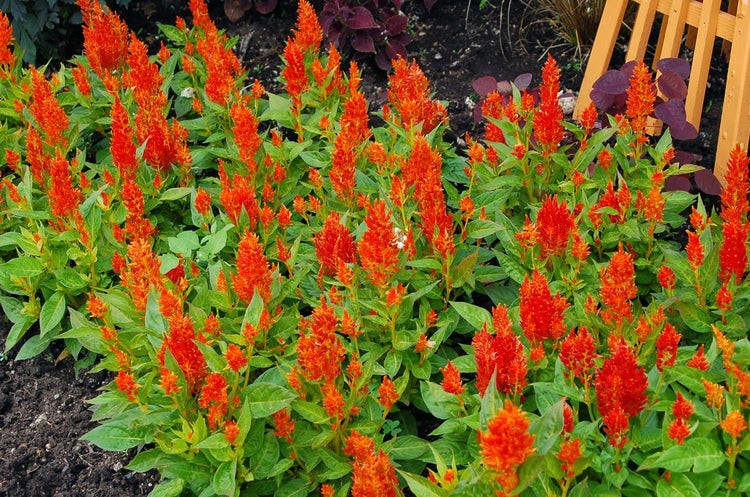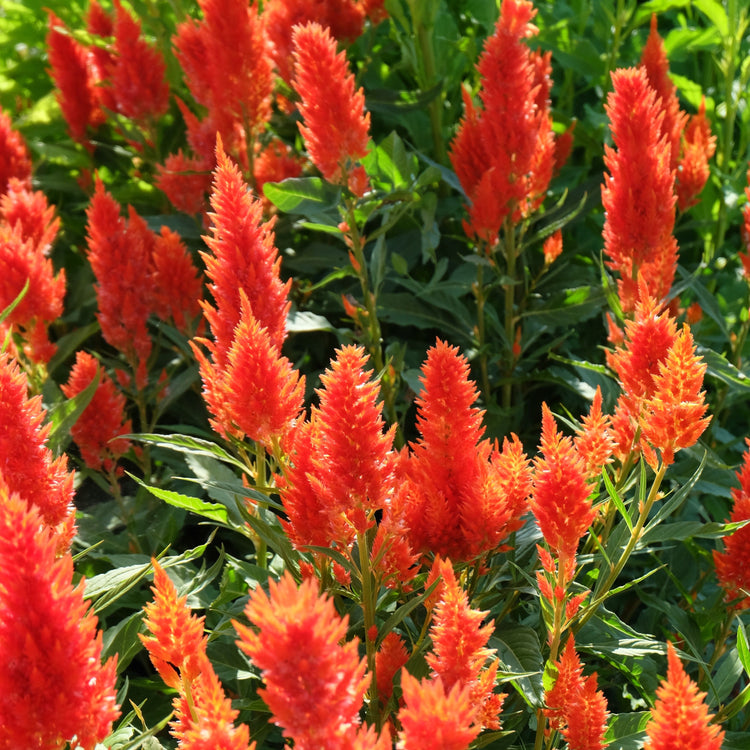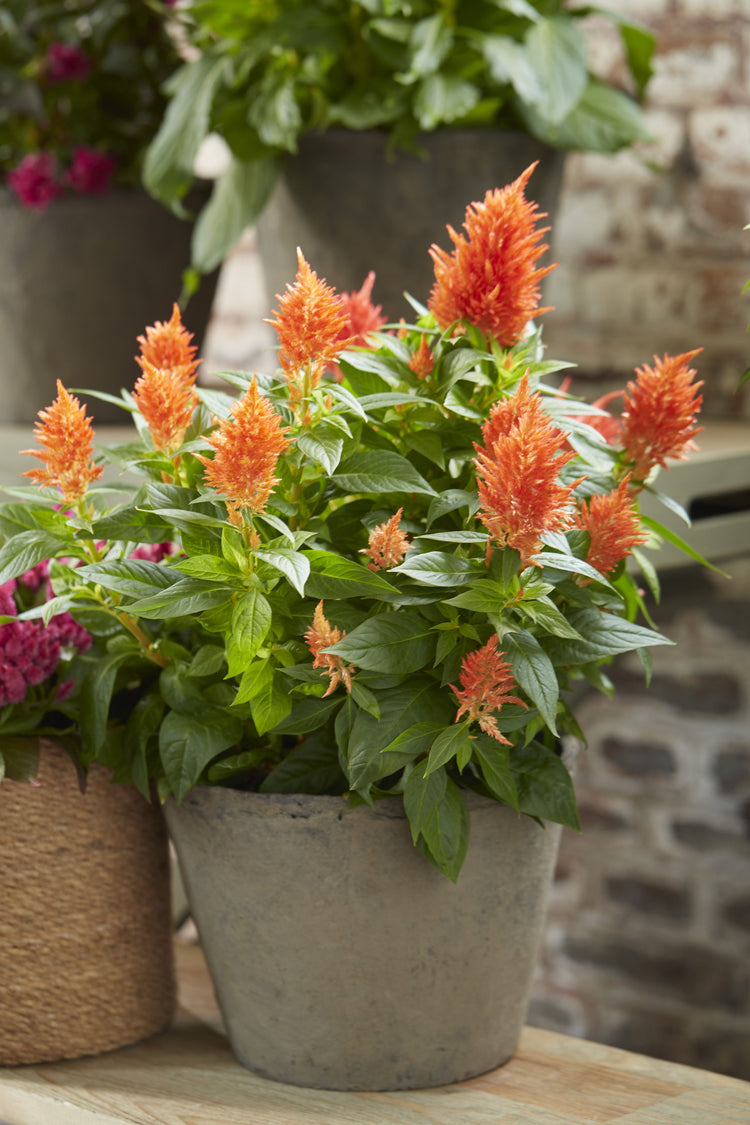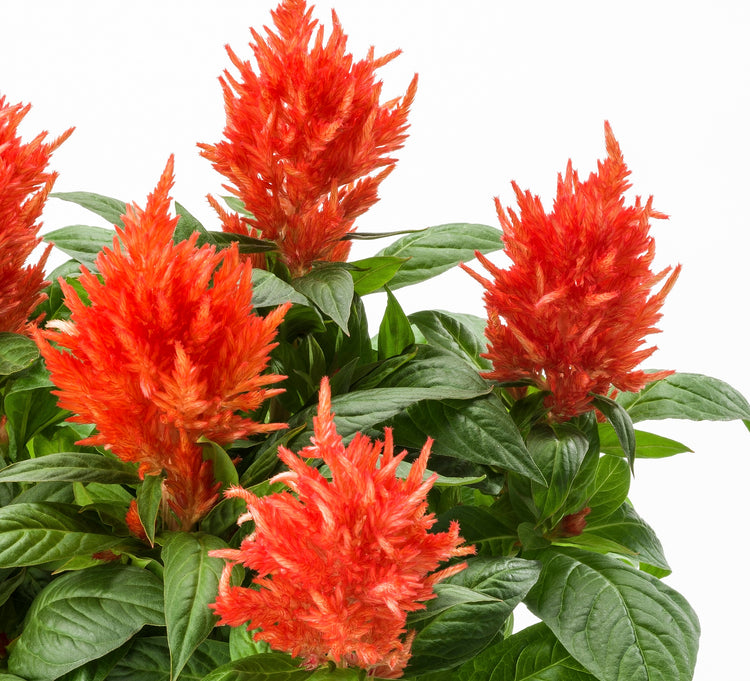 We do not currently ship to AK,AZ,CA,GU,HI,PR

Celosia is a classic bedding plant, meaning it looks best planted in groups in the ground where the color show can really be highlighted. The vibrant colors really put on a show when grown together making them great for a bed that's viewed from the distance.

Though it'll thrive in nutrient-poor soil, you'll aid its growth by adding soil amendments. Well-aged cow manure, peat, and leaf compost will all promote its growth.

Plant celosia seedling in full sun for best flowering, in compost amended soil after the last frost spacing plants about 6 to 12 inches apart. Celosia seedlings like the heat, so don't rush into the ground in early or mid May when the soil may be still cool.

Poorly drain soils can lead to root rot, so grow celosia in raised beds or in sandy loam soils. Group tall varieties together or stake them to prevent strong winds from breaking their stems. Don't worry if the stems break, the side shoots will form and soon you'll have more, but smaller, flowers. Fertilize monthly with a complete organic plant food to keep them flowering. Keep the plants well watered.

Grow celosia with other annual flowers, such as zinnia, marigold and amaranth. You can plant the tall varieties in a cutting garden for use in arrangements and grow celosia in pots to bring indoors in fall. After a few weeks they will start looking ratty, but will be nice fall accents in a sunny window.
1. Warranty

All Wekiva Foliage plants come with a 30 day warranty. If your plant is damaged during delivery, please contact us within 48 hours.
2. Shipping Restrictions

Unfortunately we are unable to ship plants to CA, AZ, HI, and PR.
3. Weather Advisory

Please be aware of extreme cold or hot weather at the time of purchase. We ask that customers take responsibility for products ordered during extreme weather events.
30 Day Guarantee
Beautiful Plants Guaranteed
Sustainably Grown
Over 50 Years In The Foliage Industry
Wekiva Foliage is located in the heart of Wekiva Springs in Apopka, Florida. We have been specializing in growing landscape and indoor plants for over 20 years and have been in the foliage industry for over 50 years.
Testimonials





"Came in perfect condition--thank you!"

Natalie
"Amazing Plants! I was so happy to see these way larger than the plants pictured because I know how slow most cycads grow."

Matthew
"This is the first time I've ever ordered plants online, so I had no idea what to expect. When I saw the description of 'comes in a 4" growers' pot' I figured I'd be getting some fairly small plants--nope! The bamboo palms were fully 2' tall from root to top leaf, and perfectly healthy. All 5 plants were VERY well secured in their box, to the point that the bottom layer was even spray-foamed to the cardboard! I couldn't ask for a better experience and I'm so excited to see these plants grow. Five stars!"

Nathaniel
"Thrilled with my purchase! This seller went above any beyond! The packaging was very careful, the plants are so much bigger than I expected, and I was given more than what was depicted in the item description. 10/10 all round!"

Trisha
"This is SO BEAUTIFUL! Packaging was perfect and efficient, plant was in excellent condition. I'm in love with this plant and I will definitely order more."

R