Neanthe Bella Parlor Palm - 4 Live Starter Plants in 2 Inch Pots - Baby Plants - Chamaedorea Elegans - Beautiful Clean Air Indoor Houseplant - Air Purifying
Regular price

Sale price

$24.97
Free nationwide shipping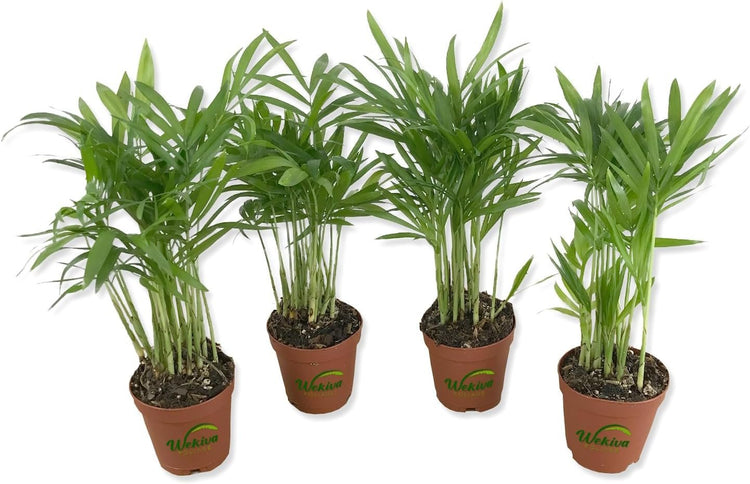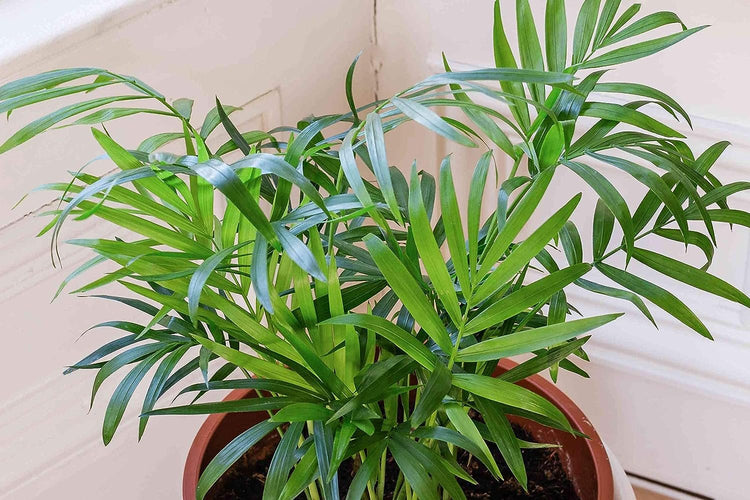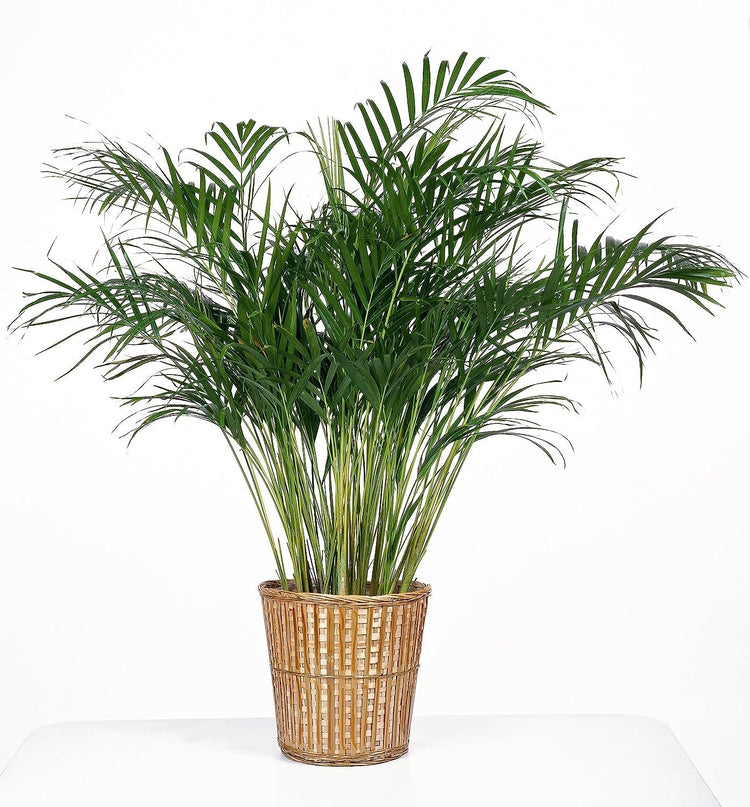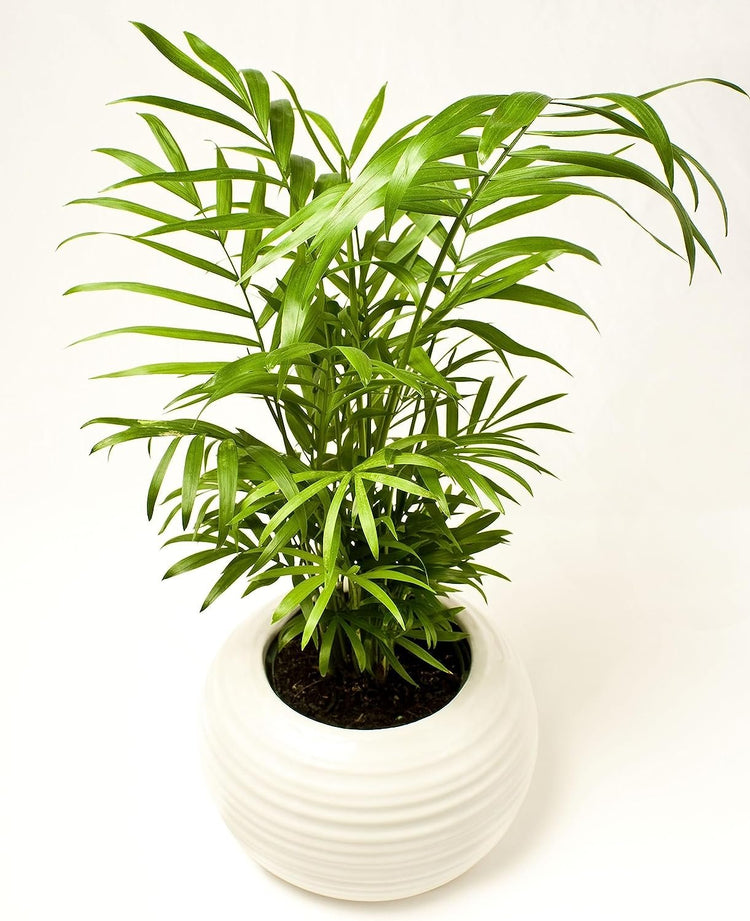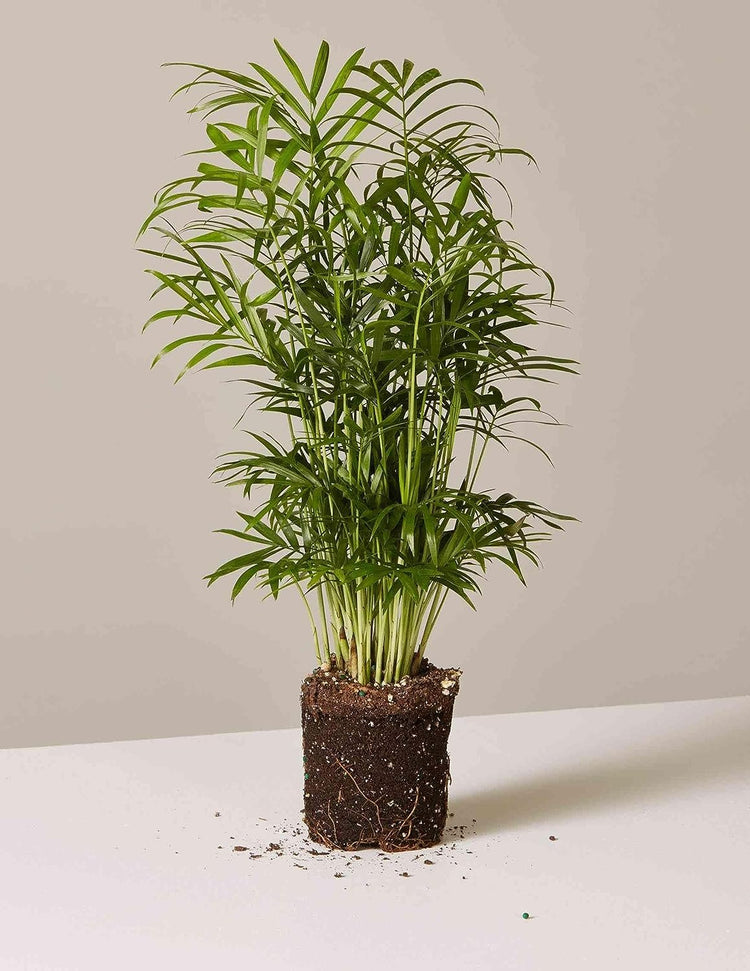 Bring the allure of nature indoors with our exceptional Parlor Palm. Order now and experience the timeless elegance, effortless maintenance, and countless benefits it brings to your environment. Elevate your surroundings with this living work of art and indulge in the serene ambiance it creates. Embrace the Parlor Palm and embark on a journey of natural beauty that will enrich your life for years to come.
Majestic Greenery: Immerse yourself in the beauty of nature with our stunning Parlor Palm. Standing tall and proud, this botanical masterpiece exudes grace and serenity, instantly transforming any space into a tranquil oasis. Its lush, vibrant green leaves create a captivating display, evoking a sense of peace and harmony. Whether you place it in your living room, office, or even a cozy corner, the Parlor Palm is sure to be a conversation starter and a visual delight.
Low-Maintenance Bliss: Don't have a green thumb? No problem! This resilient plant thrives in a variety of lighting conditions, making it ideal for both well-lit areas and those with softer, indirect light. With minimal watering and occasional misting, it remains resilient and vibrant, allowing you to enjoy its natural beauty without the hassle of constant care. Let this effortless green companion bring a touch of nature to your life without demanding much in return.
Health and Wellness Booster: The Parlor Palm offers a host of health benefits. As a natural air purifier, it helps cleanse the surrounding atmosphere by filtering harmful toxins and releasing oxygen. Breathe in the freshest air as this botanical wonder eliminates pollutants, promoting a healthier environment and boosting your overall well-being. Create a sanctuary of clean, refreshing air and let the Parlor Palm be your secret ally in maintaining a balanced lifestyle.
Versatile Style Statement: Looking to enhance your interior decor? The Parlor Palm effortlessly complements a wide range of design aesthetics. Its slender stems and gracefully arching fronds exude a timeless elegance that pairs well with modern, minimalist, and even bohemian styles. Whether you have a contemporary urban loft or a cozy farmhouse cottage, this versatile beauty effortlessly adds a touch of sophistication, creating an inviting ambiance that's both calming and captivating.
Enduring Beauty: Invest in a piece of botanical art that will stand the test of time. The Parlor Palm's resilient nature ensures its long-lasting beauty, allowing you to enjoy its company for years to come. With proper care, it will continue to flourish, becoming a cherished part of your home or office decor. As it grows, watch the leaves unfurl and the plant gracefully mature, serving as a reminder of the enduring beauty of nature and the tranquil oasis you've created in your space.
1. Warranty

All Wekiva Foliage plants come with a 30 day warranty. If your plant is damaged during delivery, please contact us within 48 hours.
2. Shipping Restrictions

Unfortunately we are unable to ship plants to CA, AZ, HI, and PR.
3. Weather Advisory

Please be aware of extreme cold or hot weather at the time of purchase. We ask that customers take responsibility for products ordered during extreme weather events.
30 Day Guarantee
Beautiful Plants Guaranteed
Sustainably Grown
Over 50 Years In The Foliage Industry
Wekiva Foliage is located in the heart of Wekiva Springs in Apopka, Florida. We have been specializing in growing landscape and indoor plants for over 20 years and have been in the foliage industry for over 50 years.
Testimonials





"Came in perfect condition--thank you!"

Natalie
"Amazing Plants! I was so happy to see these way larger than the plants pictured because I know how slow most cycads grow."

Matthew
"This is the first time I've ever ordered plants online, so I had no idea what to expect. When I saw the description of 'comes in a 4" growers' pot' I figured I'd be getting some fairly small plants--nope! The bamboo palms were fully 2' tall from root to top leaf, and perfectly healthy. All 5 plants were VERY well secured in their box, to the point that the bottom layer was even spray-foamed to the cardboard! I couldn't ask for a better experience and I'm so excited to see these plants grow. Five stars!"

Nathaniel
"Thrilled with my purchase! This seller went above any beyond! The packaging was very careful, the plants are so much bigger than I expected, and I was given more than what was depicted in the item description. 10/10 all round!"

Trisha
"This is SO BEAUTIFUL! Packaging was perfect and efficient, plant was in excellent condition. I'm in love with this plant and I will definitely order more."

R