Jaboticaba Tree - Live Plant in a 3 Inch Growers Pot - Plinia Cauliflora - Starter Tree - Edible Fruit Trees from Florida
Regular price

Sale price

$34.97
Free nationwide shipping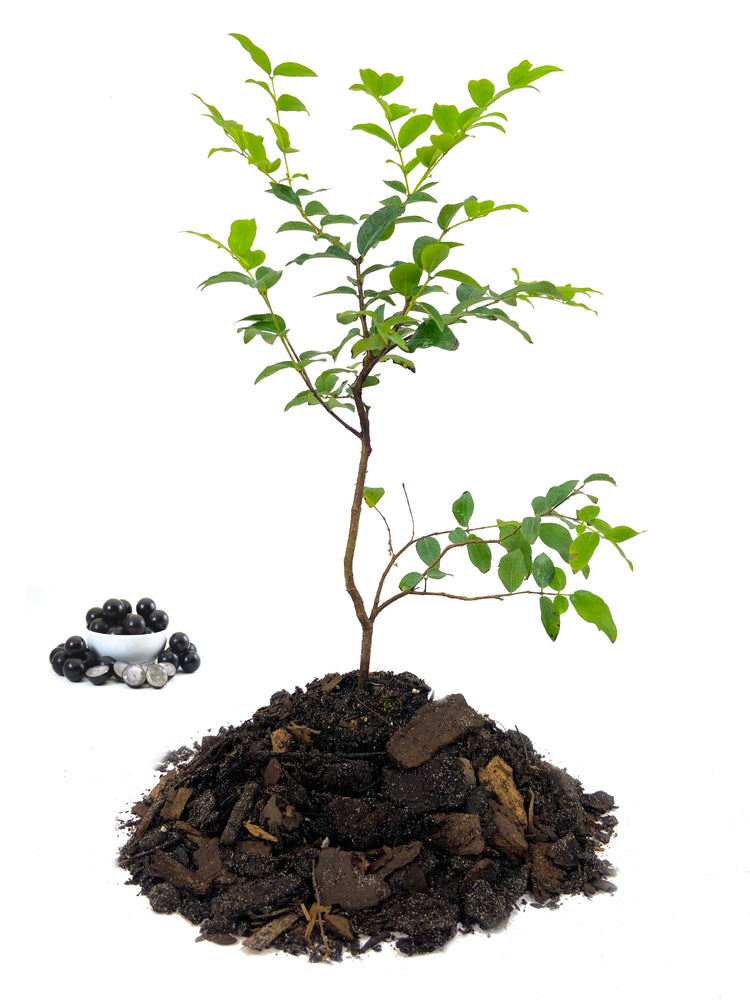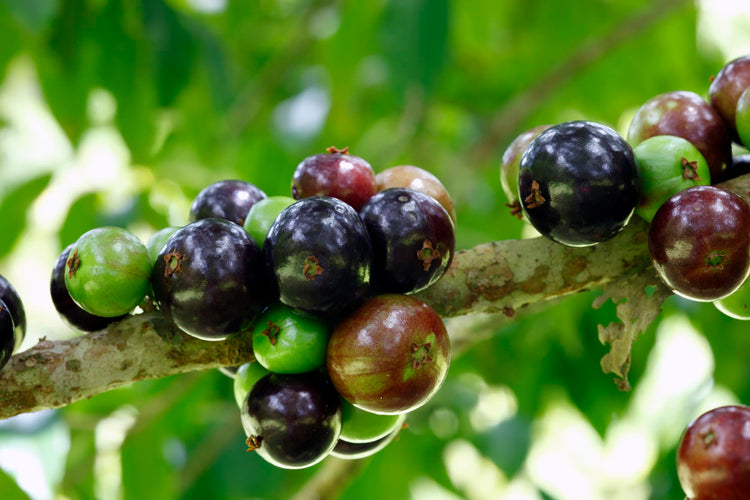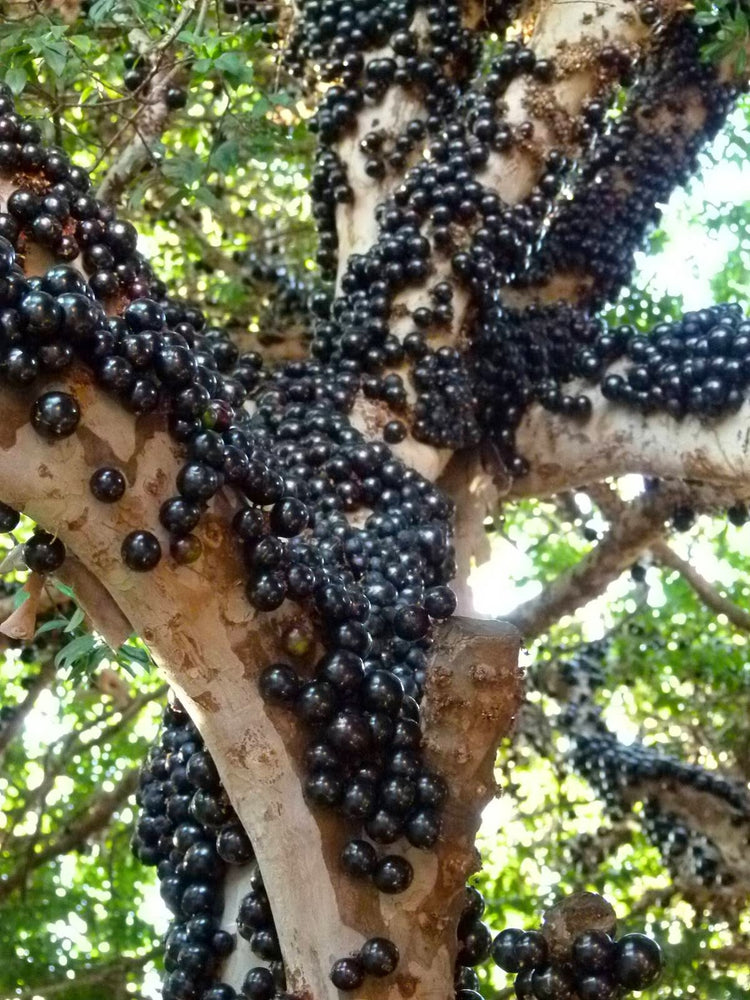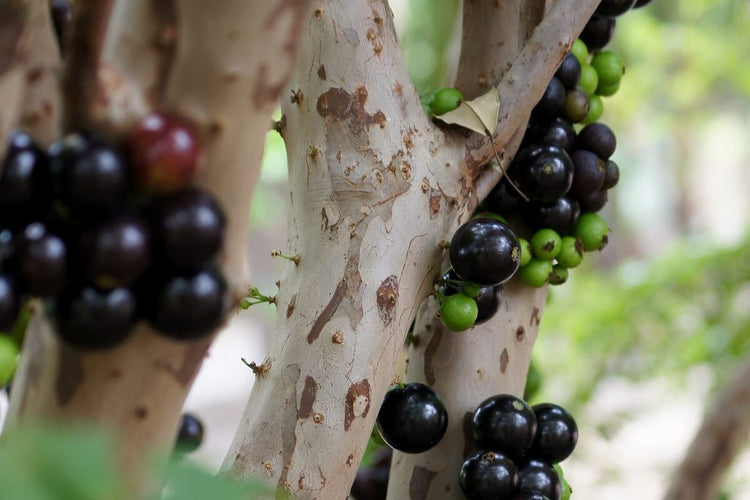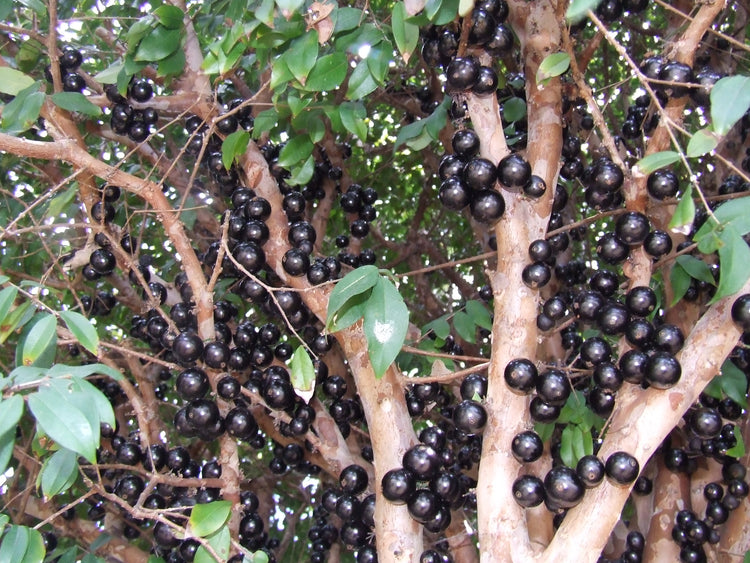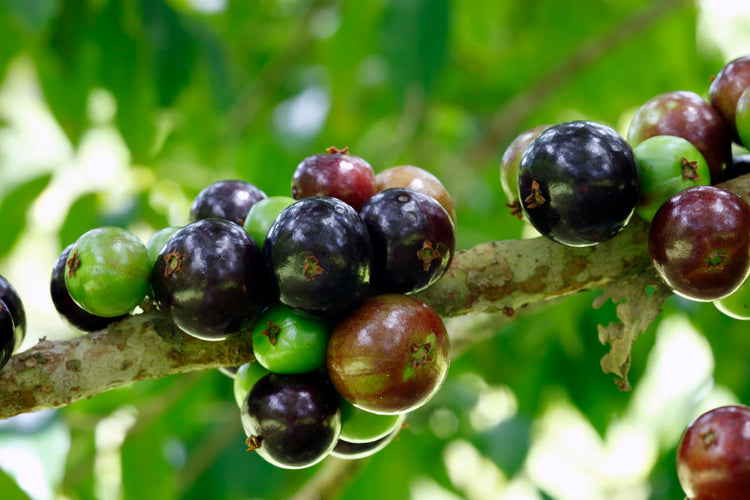 We do not currently ship to AK,AZ,CA,GU,HI,PR

Grown, packaged and shipped exclusively by Wekiva Foliage. Little known outside of its native region of Brazil, jaboticaba fruit trees are members of the myrtle family, Myrtaceae. They are very interesting trees in that they bear fruit on old growth trunks and branches, making the tree look much like it's covered with purple cysts.

Its flowers are a subtle white, resulting in dark, cherry-like fruit that can be eaten right off the tree or made into preserves or wine. Fruit may be borne either singly or in dense clusters and is initially green, becoming dark purple to almost black when ripe and approximately one inch in diameter.

The edible berry is composed of a whitish, jelly-like pulp containing one to four flat, oval seeds. The fruit matures rapidly, usually within 20-25 days from flowering. The berry has been described as being much like a Muscadine grape, except the seed similarity and tastes both slightly acidic and faintly spicy.

The tree flowers intermittently throughout the year and is an evergreen, often used as a specimen tree, edible fruit tree, shrub, hedge or even as a bonsai.

A slow growing tree, jaboticaba requires medium to high sun exposure and will thrive in a wide range of soil mediums. In high pH soils, however, additional fertilization should be applied. In general, feed the tree three times a year with a complete fertilizer. Additional jaboticaba tree care may be needed for iron deficiencies. In this case, a chelated iron can be applied.
1. Warranty

All Wekiva Foliage plants come with a 30 day warranty. If your plant is damaged during delivery, please contact us within 48 hours.
2. Shipping Restrictions

Unfortunately we are unable to ship plants to CA, AZ, HI, and PR.
3. Weather Advisory

Please be aware of extreme cold or hot weather at the time of purchase. We ask that customers take responsibility for products ordered during extreme weather events.
30 Day Guarantee
Beautiful Plants Guaranteed
Sustainably Grown
Over 50 Years In The Foliage Industry
Wekiva Foliage is located in the heart of Wekiva Springs in Apopka, Florida. We have been specializing in growing landscape and indoor plants for over 20 years and have been in the foliage industry for over 50 years.
Testimonials





"Came in perfect condition--thank you!"

Natalie
"Amazing Plants! I was so happy to see these way larger than the plants pictured because I know how slow most cycads grow."

Matthew
"This is the first time I've ever ordered plants online, so I had no idea what to expect. When I saw the description of 'comes in a 4" growers' pot' I figured I'd be getting some fairly small plants--nope! The bamboo palms were fully 2' tall from root to top leaf, and perfectly healthy. All 5 plants were VERY well secured in their box, to the point that the bottom layer was even spray-foamed to the cardboard! I couldn't ask for a better experience and I'm so excited to see these plants grow. Five stars!"

Nathaniel
"Thrilled with my purchase! This seller went above any beyond! The packaging was very careful, the plants are so much bigger than I expected, and I was given more than what was depicted in the item description. 10/10 all round!"

Trisha
"This is SO BEAUTIFUL! Packaging was perfect and efficient, plant was in excellent condition. I'm in love with this plant and I will definitely order more."

R