Giant Yarey Palm - Live Plant in a 3 Gallon Growers Pot - Copernicia Fallaensis - Extremely Rare Ornamental Palms of Florida
Regular price

$199.97

Sale price

$184.97
Free nationwide shipping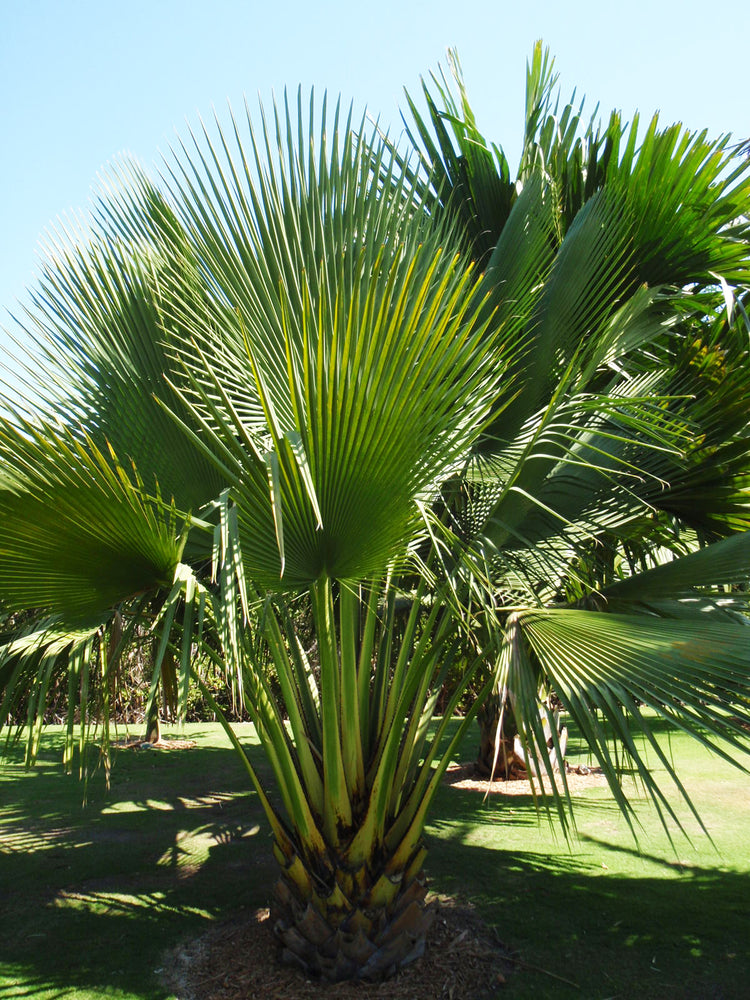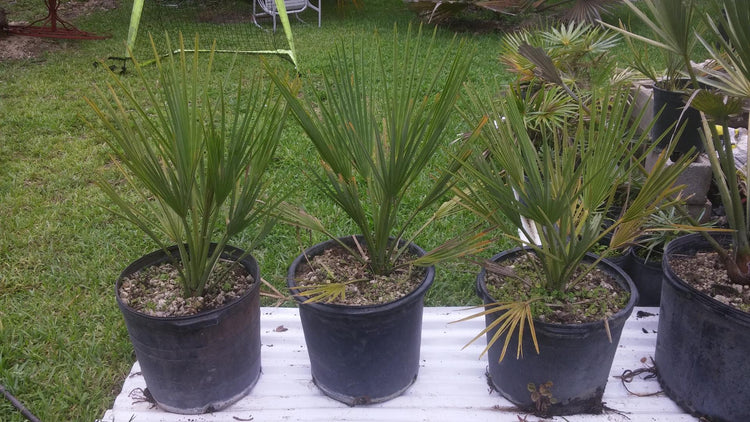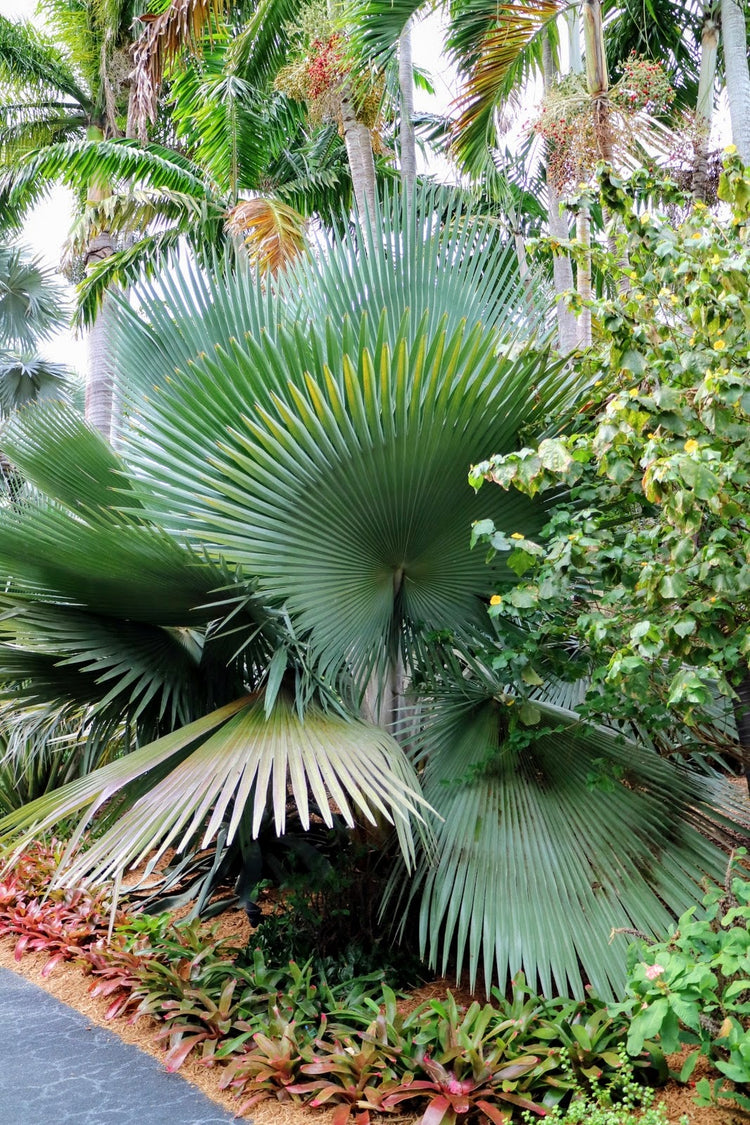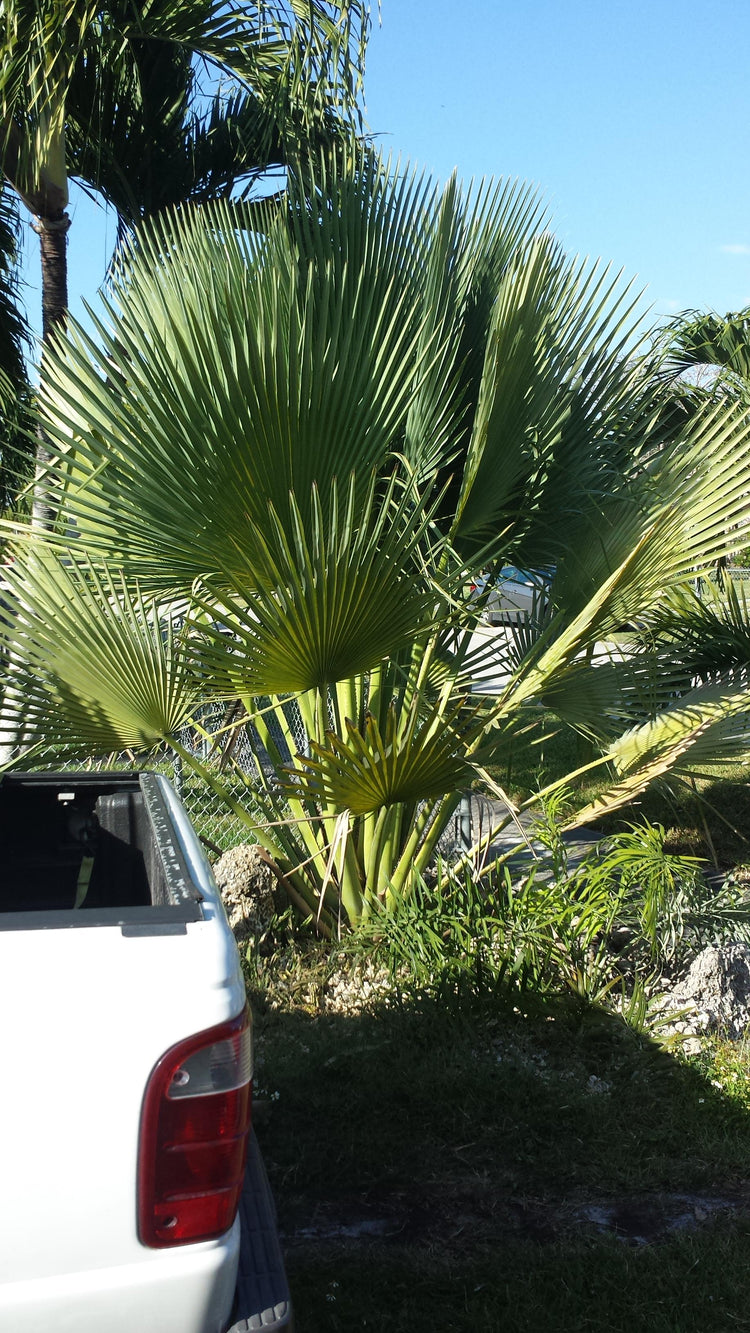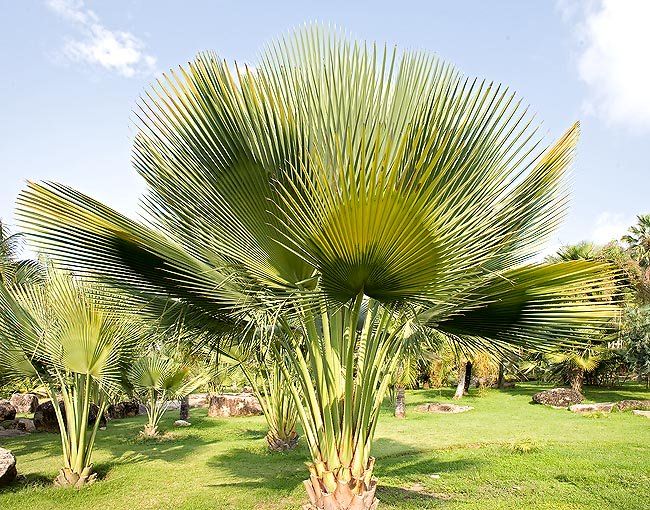 We do not currently ship to AK,AZ,CA,GU,HI,PR

Grown, packaged and shipped exclusively by Wekiva Foliage. Copernicia fallaensis produces a massive, smooth, light gray trunk that is thickest near the middle and can reach up to 20 m (67 ft.) tall. The huge, rounded crown consists of many enormous, oval leafblades that are very evenly divided into about 120 very stiff segments.

Seen against the bright sky, these form a mesmerizing pattern. The color of the leafblade is a waxy blue green and the broad, flat leaf stalks can be almost white.

In Cuba, the fruits are eaten by fruit bats. While there has been some discussion in recent years on this palm being merely a robust form of Copernicia baileyana, anyone who has ever seen the two "in the flesh" agrees that that would not be justified.

While Copernicia baileyana is a fantastic palm in its own right, C. fallaensis tops it with ease. It is doubtlessly the best of the Copernicia and surely one of the most stately of all palms.

Copernicia fallaensis is endemic species of the central part of Cuba. Though Cuba's most magnificent palm apparently was once widespread in the provinces of Camagüey, Ciego de Ávila and Villa Clara in the center of the island, where it formed big populations in low-laying regions as part of a semideciduous forest that covered vast areas on rich, clayey soils.
1. Warranty

All Wekiva Foliage plants come with a 30 day warranty. If your plant is damaged during delivery, please contact us within 48 hours.
2. Shipping Restrictions

Unfortunately we are unable to ship plants to CA, AZ, HI, and PR.
3. Weather Advisory

Please be aware of extreme cold or hot weather at the time of purchase. We ask that customers take responsibility for products ordered during extreme weather events.
30 Day Guarantee
Beautiful Plants Guaranteed
Sustainably Grown
Over 50 Years In The Foliage Industry
Wekiva Foliage is located in the heart of Wekiva Springs in Apopka, Florida. We have been specializing in growing landscape and indoor plants for over 20 years and have been in the foliage industry for over 50 years.
Testimonials





"Came in perfect condition--thank you!"

Natalie
"Amazing Plants! I was so happy to see these way larger than the plants pictured because I know how slow most cycads grow."

Matthew
"This is the first time I've ever ordered plants online, so I had no idea what to expect. When I saw the description of 'comes in a 4" growers' pot' I figured I'd be getting some fairly small plants--nope! The bamboo palms were fully 2' tall from root to top leaf, and perfectly healthy. All 5 plants were VERY well secured in their box, to the point that the bottom layer was even spray-foamed to the cardboard! I couldn't ask for a better experience and I'm so excited to see these plants grow. Five stars!"

Nathaniel
"Thrilled with my purchase! This seller went above any beyond! The packaging was very careful, the plants are so much bigger than I expected, and I was given more than what was depicted in the item description. 10/10 all round!"

Trisha
"This is SO BEAUTIFUL! Packaging was perfect and efficient, plant was in excellent condition. I'm in love with this plant and I will definitely order more."

R