Gerbera Daisy Flowers - 3 Live Plants in 5 Inch Growers Pots - Gerbera Jamesonii - Growers Choice Based on Beauty, Season and Availability - Finished Plants Ready for The Patio and Garden
Regular price

$55.97

Sale price

$50.97
Free nationwide shipping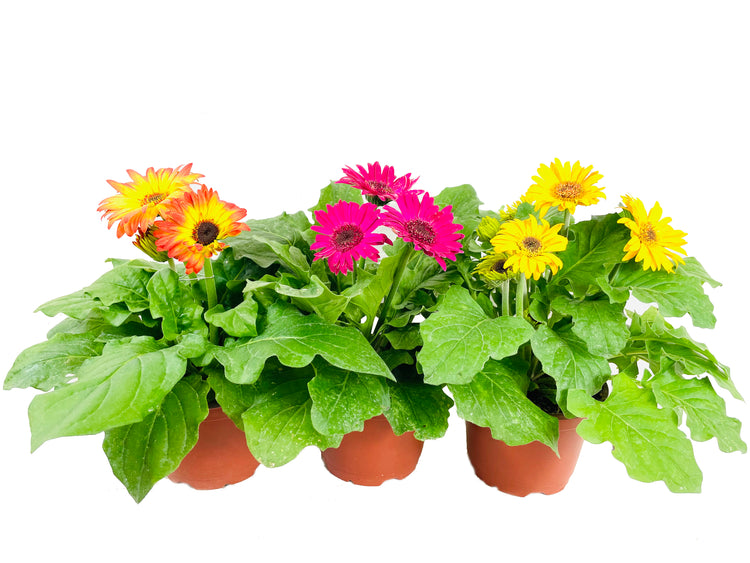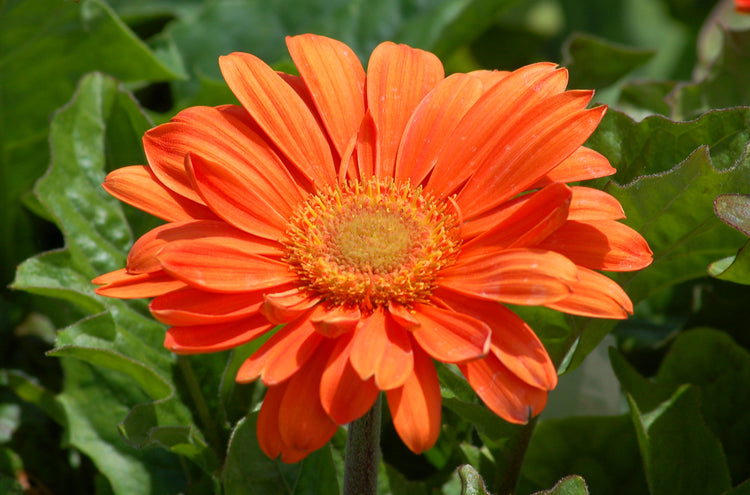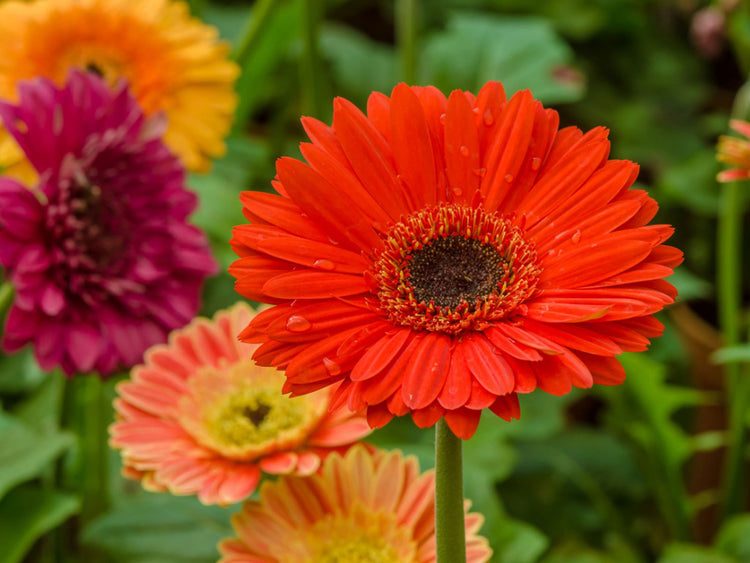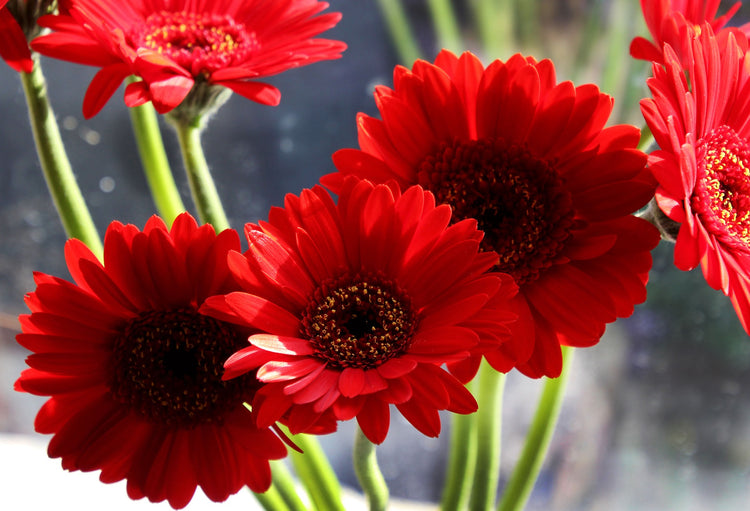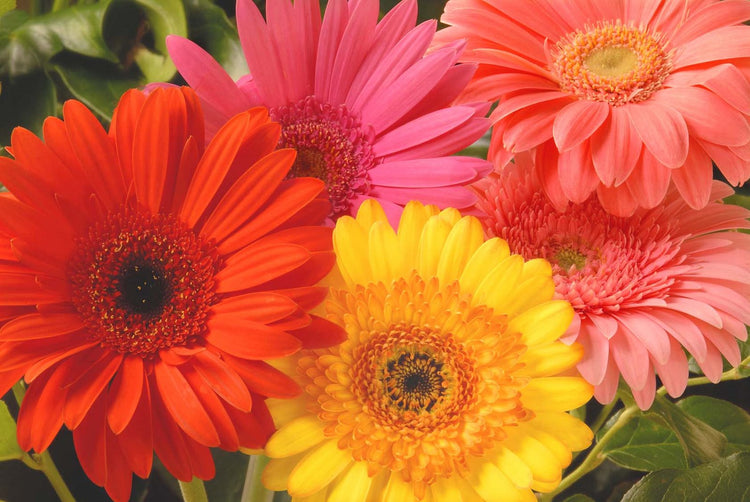 We do not currently ship to AK,AZ,CA,GU,HI,PR

Grown, Packaged and Shipped exclusively by Wekiva Foliage. Gerbera daisies are so vividly colored that they can sometimes make you wonder if they're real. Native to South Africa, the Gerbera flower is in the Aster family, alongside sunflowers (Asteraceae)—however, the gerbera daisies we see today are a result of hybridization techniques.

Best planted in spring after all chances of frost have passed, gerbera daisies can be grown from seed in both containers and garden beds. They'll establish themselves at a moderate pace, delivering their first flowers within 14 to 18 weeks and continuing to bloom throughout the summer.

The large flower heads of these daisies have ray-like petals around a center disk of tiny green or black flowers. There are four different classes of gerbera daisies: a single flower, semi-double flower, double flowers, and spider flowers. Each class delineates the number, position, and type of petals. The leaves of the plant are lobed or pinnate and often toothed.

Gerbera daisies thrive best under full sun but do not like intense heat. If you live in a climate that experiences particularly hot summers (or afternoons, for that matter), try to plant your gerbera daisies somewhere that boasts afternoon shade.

Gerbera daisies need regular watering, around 1 inch per week. Water only when the soil has dried an inch or two below the surface. These flowers may also need more frequent watering when first getting established in your landscape, as well as during hot, dry spells.
1. Warranty

All Wekiva Foliage plants come with a 30 day warranty. If your plant is damaged during delivery, please contact us within 48 hours.
2. Shipping Restrictions

Unfortunately we are unable to ship plants to CA, AZ, HI, and PR.
3. Weather Advisory

Please be aware of extreme cold or hot weather at the time of purchase. We ask that customers take responsibility for products ordered during extreme weather events.
30 Day Guarantee
Beautiful Plants Guaranteed
Sustainably Grown
Over 50 Years In The Foliage Industry
Wekiva Foliage is located in the heart of Wekiva Springs in Apopka, Florida. We have been specializing in growing landscape and indoor plants for over 20 years and have been in the foliage industry for over 50 years.
Testimonials





"Came in perfect condition--thank you!"

Natalie
"Amazing Plants! I was so happy to see these way larger than the plants pictured because I know how slow most cycads grow."

Matthew
"This is the first time I've ever ordered plants online, so I had no idea what to expect. When I saw the description of 'comes in a 4" growers' pot' I figured I'd be getting some fairly small plants--nope! The bamboo palms were fully 2' tall from root to top leaf, and perfectly healthy. All 5 plants were VERY well secured in their box, to the point that the bottom layer was even spray-foamed to the cardboard! I couldn't ask for a better experience and I'm so excited to see these plants grow. Five stars!"

Nathaniel
"Thrilled with my purchase! This seller went above any beyond! The packaging was very careful, the plants are so much bigger than I expected, and I was given more than what was depicted in the item description. 10/10 all round!"

Trisha
"This is SO BEAUTIFUL! Packaging was perfect and efficient, plant was in excellent condition. I'm in love with this plant and I will definitely order more."

R