Fairy Castle Cactus - Live Plant in a 3 Inch Pot - Cereus Tetragonus - Beautiful Indoor Outdoor Cacti Succulent Houseplant
Regular price

$30.21

Sale price

$27.47
Free nationwide shipping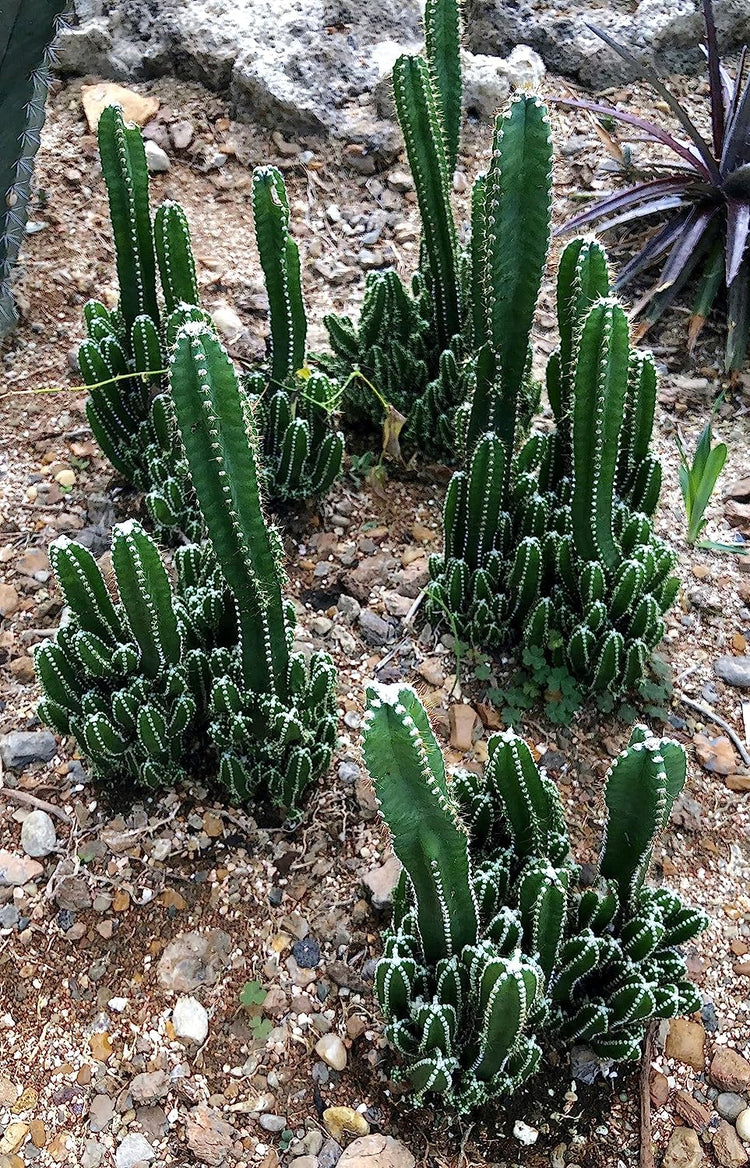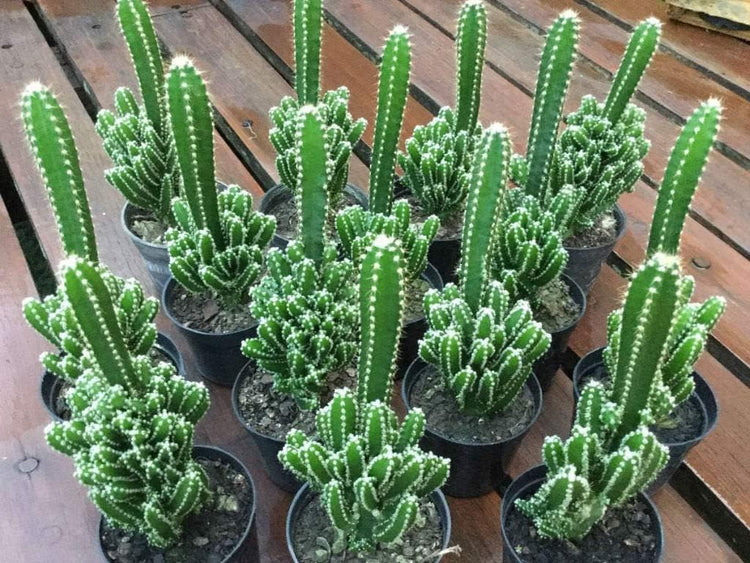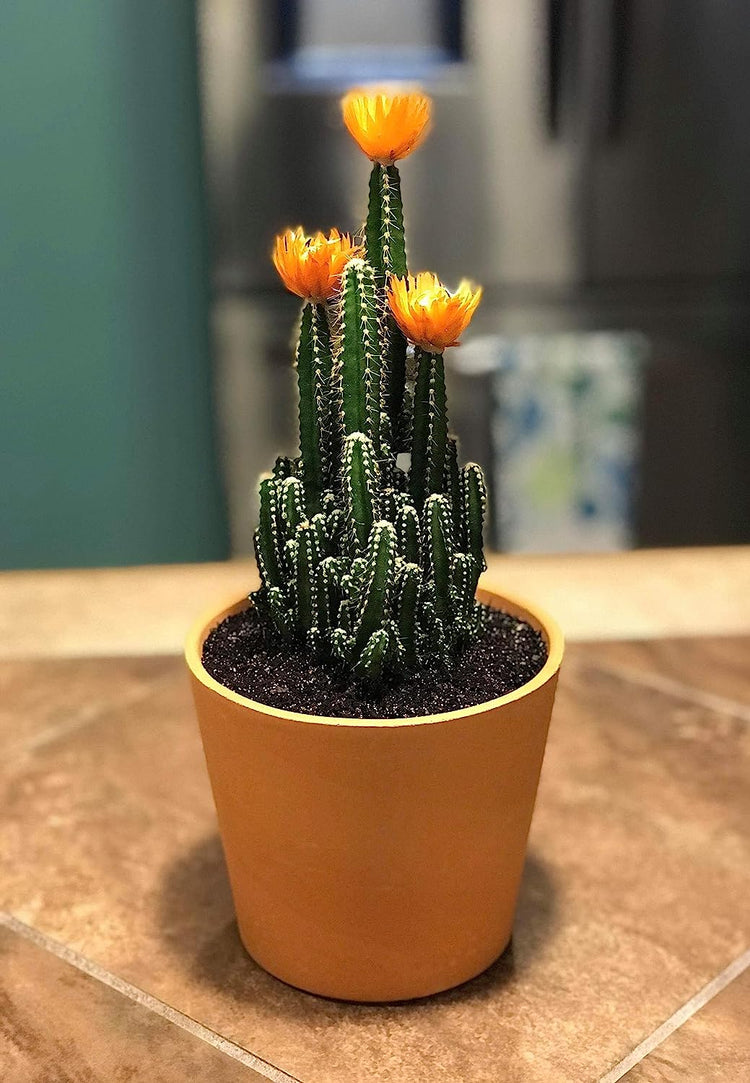 Grown, packaged and shipped exclusively by Wekiva Foliage. Captivating Fairy Tale Charm: Immerse yourself in the whimsical world of fairy tales with the Fairy Castle Cactus, also known as Cereus tetragonus. Its numerous vertical stems, resembling spires and turrets, will transport you to a magical realm right in your own home.

Beginner's Green Thumb Delight: Embrace your inner gardener with this easy-to-grow succulent. Even if you're just starting out, cultivating the Fairy Castle Cactus indoors is a breeze. Its delicate limbs and low maintenance requirements make it the perfect project for aspiring green thumbs.

A Botanical Wonder: Classified as either Acanthocereus tetragonus or Cereus hildmannianus, this delightful little cactus adds a touch of mystery to your living space. Whether it's the subspecies uruguayanus or monstrose, its vibrant green color and fascinating silhouette make it a captivating addition to any home.

Unveiling the Floral Magic: While the Fairy Castle Cactus rarely blooms, when it does, it's a sight to behold. With large, white flowers that usually emerge after ten years or more, this rare occurrence is a testament to your nurturing skills. Be cautious of fake yellow blooms, as we believe in providing only authentic wonders of nature.

Care Guide to Unlock the Beauty: Create the ideal environment for your Fairy Castle Cactus by placing it in a bright, sunny spot away from drafts. Its preference for well-drained soil makes it thrive in an unglazed clay pot. For optimal growth, use a cactus potting soil mix or create your own gritty medium using sand and perlite. Remember, during winter, reduce watering to let its enchanting spirit flourish.
1. Warranty

All Wekiva Foliage plants come with a 30 day warranty. If your plant is damaged during delivery, please contact us within 48 hours.
2. Shipping Restrictions

Unfortunately we are unable to ship plants to CA, AZ, HI, and PR.
3. Weather Advisory

Please be aware of extreme cold or hot weather at the time of purchase. We ask that customers take responsibility for products ordered during extreme weather events.
30 Day Guarantee
Beautiful Plants Guaranteed
Sustainably Grown
Over 50 Years In The Foliage Industry
Wekiva Foliage is located in the heart of Wekiva Springs in Apopka, Florida. We have been specializing in growing landscape and indoor plants for over 20 years and have been in the foliage industry for over 50 years.
Testimonials





"Came in perfect condition--thank you!"

Natalie
"Amazing Plants! I was so happy to see these way larger than the plants pictured because I know how slow most cycads grow."

Matthew
"This is the first time I've ever ordered plants online, so I had no idea what to expect. When I saw the description of 'comes in a 4" growers' pot' I figured I'd be getting some fairly small plants--nope! The bamboo palms were fully 2' tall from root to top leaf, and perfectly healthy. All 5 plants were VERY well secured in their box, to the point that the bottom layer was even spray-foamed to the cardboard! I couldn't ask for a better experience and I'm so excited to see these plants grow. Five stars!"

Nathaniel
"Thrilled with my purchase! This seller went above any beyond! The packaging was very careful, the plants are so much bigger than I expected, and I was given more than what was depicted in the item description. 10/10 all round!"

Trisha
"This is SO BEAUTIFUL! Packaging was perfect and efficient, plant was in excellent condition. I'm in love with this plant and I will definitely order more."

R