Colorific Rose Bush - Live Starter Plants in 4 Inch Pots - Beautifully Fragrant Heirloom Rose from Florida
Regular price

Sale price

$29.97
Free nationwide shipping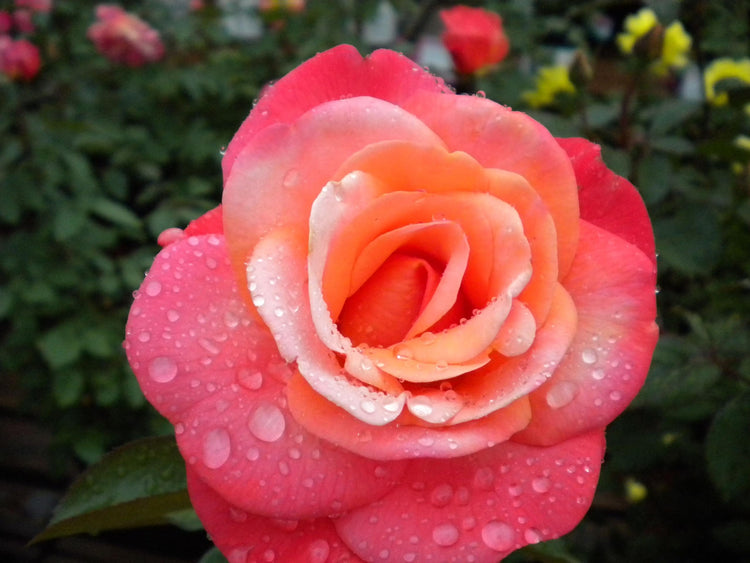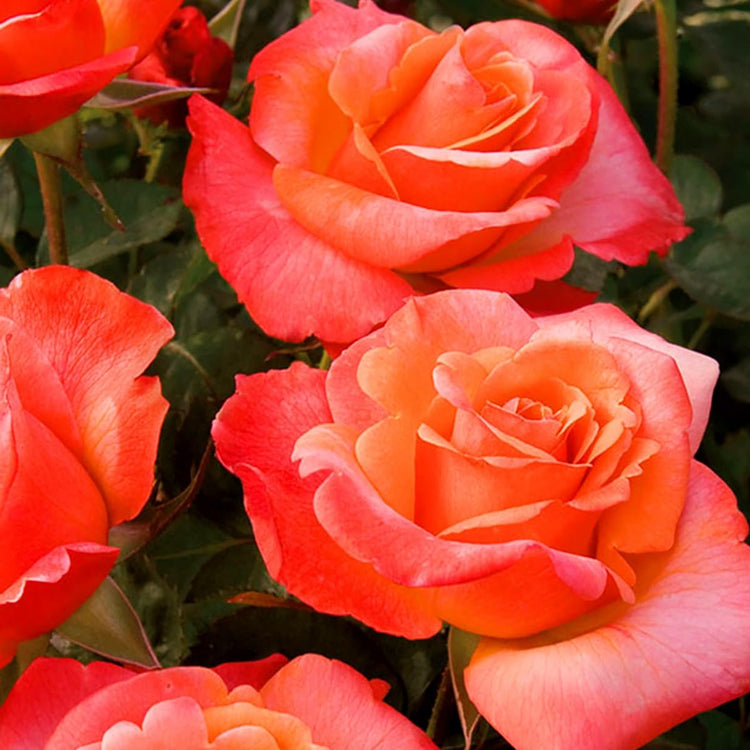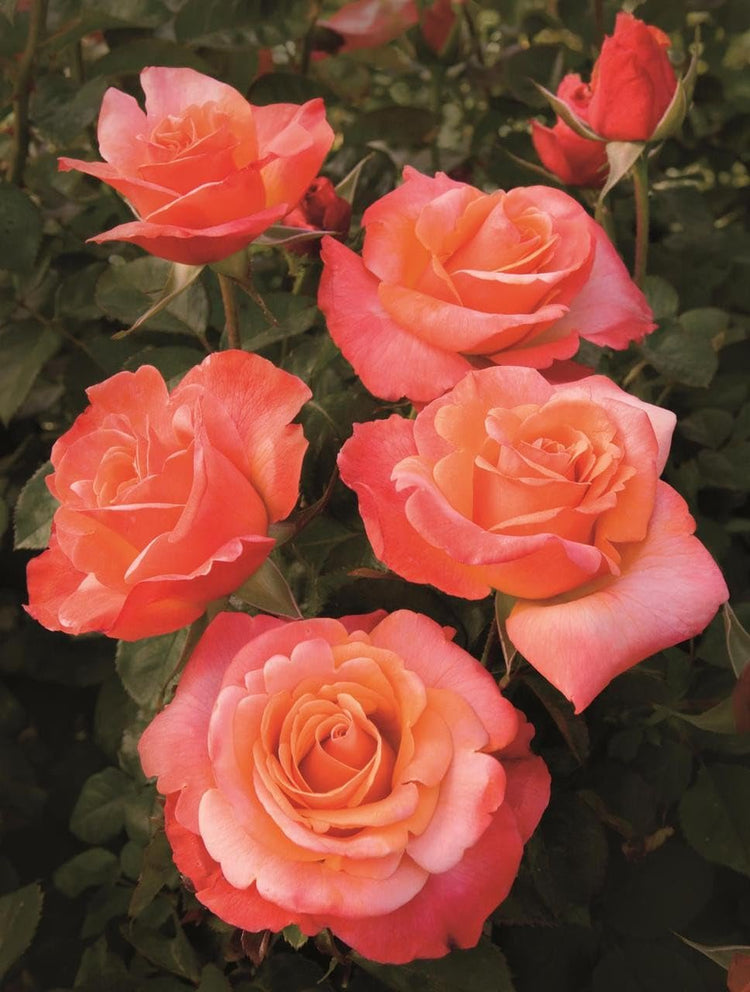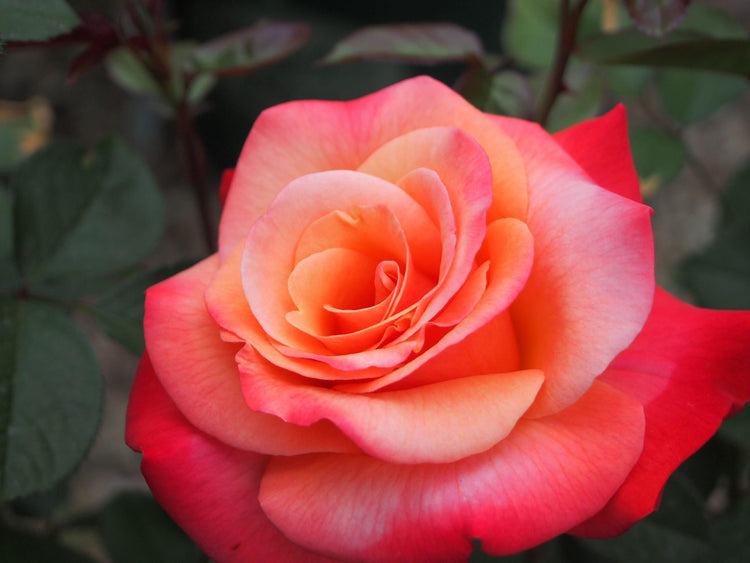 Elevate your garden's charm with Colorific Floribunda Rose. Experience the magic of its ever-changing colors, delight in its fragrance, and enjoy an endless supply of gorgeous blooms. Order now and transform your garden into a masterpiece of color and elegance!
Name Says It All: Colorific lives up to its name by offering a spectacular display of large, pointed buds that unfurl into stunning 4-5" double blooms. With an impressive 30+ petals, these flowers are a true masterpiece in your garden.
Captivating Color Transformation: Watch in awe as Colorific dazzles you with its ever-changing hues. Initially, you'll be greeted with shades of peach, coral, and salmon. But when basked in the sunshine, this rose undergoes a magical transformation, deepening its colors to vibrant orange, scarlet, and burgundy. It's like having multiple roses in one!
Perfect for Cutting Gardens: Colorific is a top choice for your cutting garden. Its delightful blooms are ideal for creating stunning floral arrangements that will brighten up your home. With this rose, you'll always have a fresh supply of captivating flowers at your fingertips.
Fragrant Delight: Enjoy a light, enchanting fragrance as you stroll through your garden. Colorific adds an extra sensory dimension to your outdoor sanctuary, making it a true sensory delight.
Hardy and Beautiful: With its deep green, glossy leaves and continual blooming nature, Colorific is not only a visual treat but also a hardy addition to your garden. It thrives in various hardiness zones, making it suitable for a wide range of climates.
1. Warranty

All Wekiva Foliage plants come with a 30 day warranty. If your plant is damaged during delivery, please contact us within 48 hours.
2. Shipping Restrictions

Unfortunately we are unable to ship plants to CA, AZ, HI, and PR.
3. Weather Advisory

Please be aware of extreme cold or hot weather at the time of purchase. We ask that customers take responsibility for products ordered during extreme weather events.
30 Day Guarantee
Beautiful Plants Guaranteed
Sustainably Grown
Over 50 Years In The Foliage Industry
Wekiva Foliage is located in the heart of Wekiva Springs in Apopka, Florida. We have been specializing in growing landscape and indoor plants for over 20 years and have been in the foliage industry for over 50 years.
Testimonials





"Came in perfect condition--thank you!"

Natalie
"Amazing Plants! I was so happy to see these way larger than the plants pictured because I know how slow most cycads grow."

Matthew
"This is the first time I've ever ordered plants online, so I had no idea what to expect. When I saw the description of 'comes in a 4" growers' pot' I figured I'd be getting some fairly small plants--nope! The bamboo palms were fully 2' tall from root to top leaf, and perfectly healthy. All 5 plants were VERY well secured in their box, to the point that the bottom layer was even spray-foamed to the cardboard! I couldn't ask for a better experience and I'm so excited to see these plants grow. Five stars!"

Nathaniel
"Thrilled with my purchase! This seller went above any beyond! The packaging was very careful, the plants are so much bigger than I expected, and I was given more than what was depicted in the item description. 10/10 all round!"

Trisha
"This is SO BEAUTIFUL! Packaging was perfect and efficient, plant was in excellent condition. I'm in love with this plant and I will definitely order more."

R