Clematis Miss Bateman - Live Plant in a 4 Inch Growers Pot - Clematis 'Miss Bateman' - Starter Plants Ready for The Garden - Beautiful White Flowering Vine
Regular price

Sale price

$26.97
Free nationwide shipping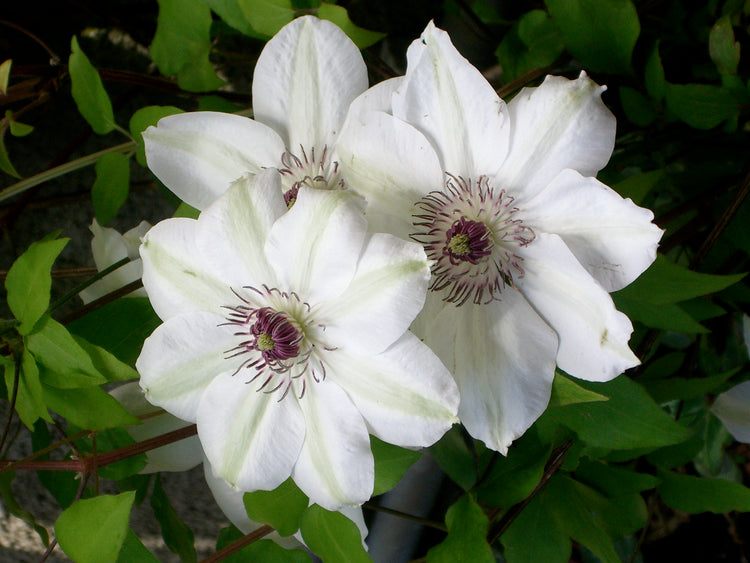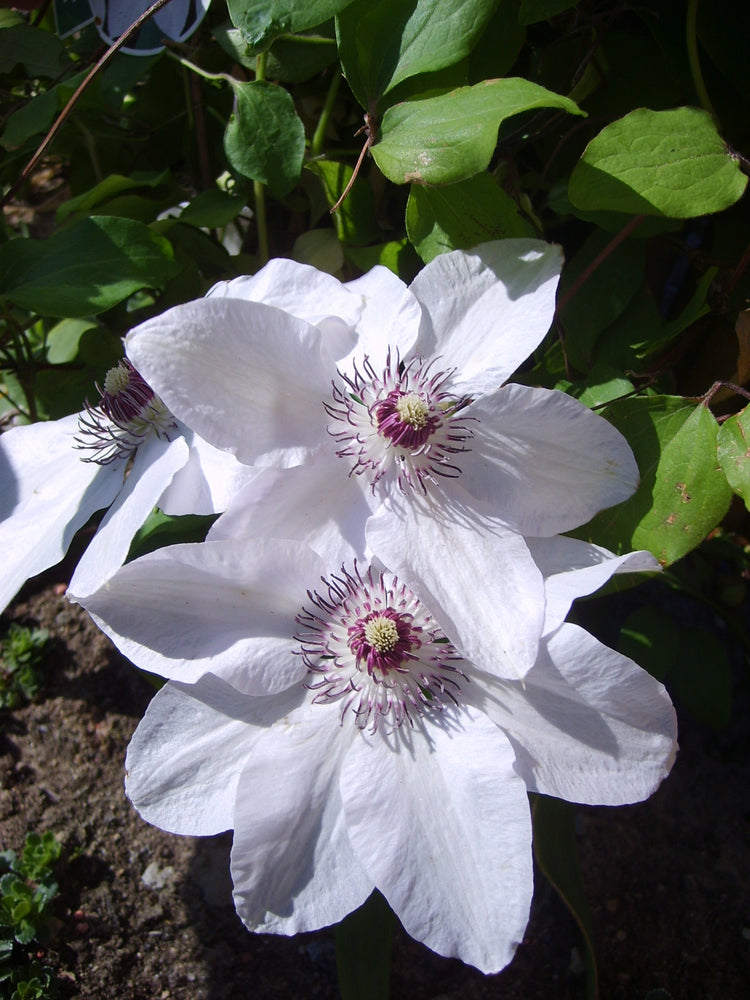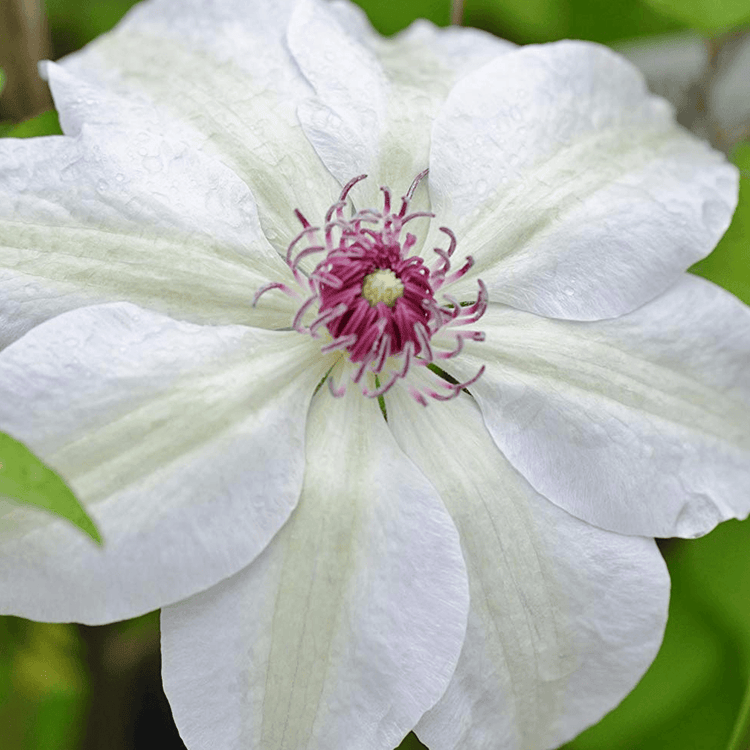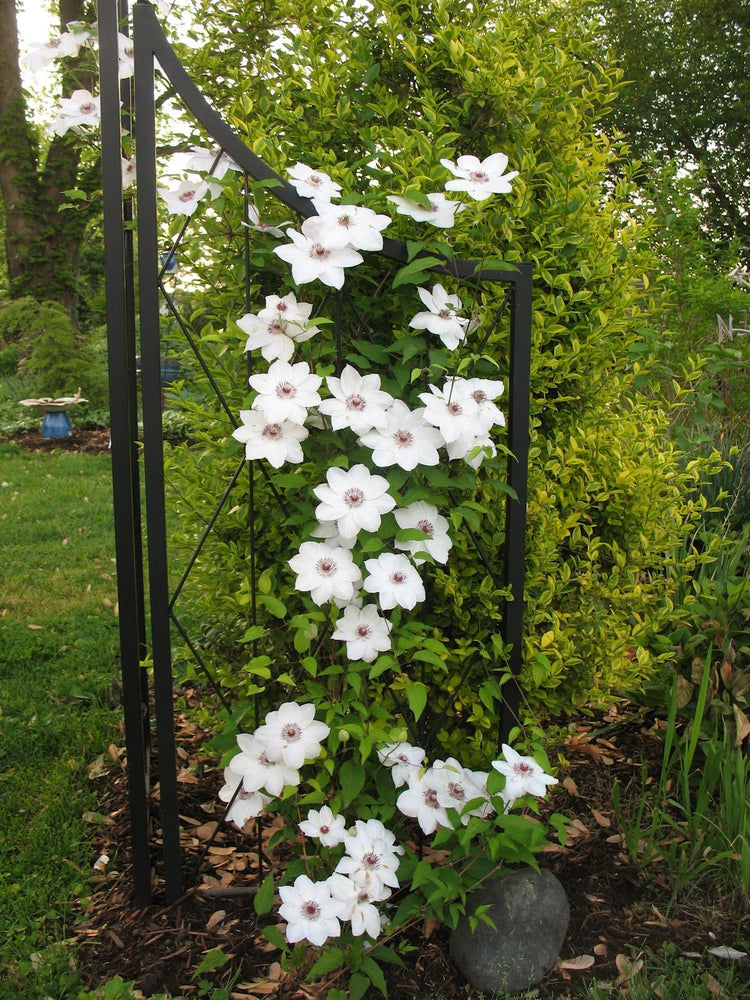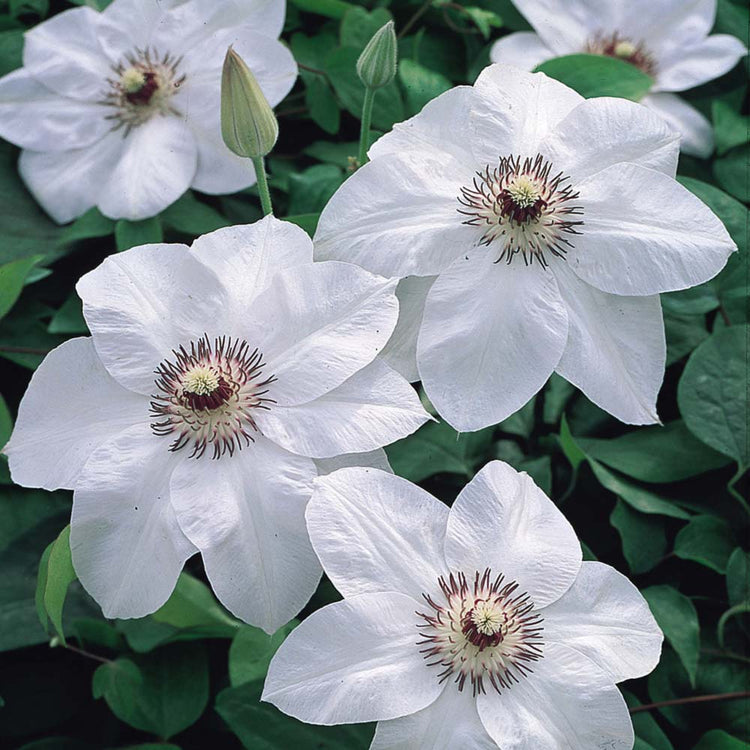 We do not currently ship to AK,AZ,CA,GU,HI,PR

Grown, packaged and shipped exclusively by Wekiva Foliage. Clematis 'Miss Bateman' is a compact, free-flowering, early, large-flowered clematis. The rounded, single white flowers are tinged slightly with pink, creating a subdued pastel shade. The main flush of blooms appears in late spring to early summer and is often followed by a second show of blooms in late summer to early autumn.

Grow Clematis 'Miss Bateman' in moist but well-drained soil in full sun to partial shade. Falling into pruning Groups Two, remove any dead or weak stems in late winter or early spring and cut remaining stems back to the highest pair of strong-growing buds.

To encourage blooms to cover the whole plant, train the stems so that they are evenly spaced on their support. As new growth appears in mid-spring, train this to fill any gaps.

A popular heirloom clematis, Miss Bateman boasts 6-inch white flowers with pale green stripes on their undersides and red stamens. It should be planted in full sun or partial shade in U.S. Department of Agriculture plant hardiness zones 5 to 9, where it will vine from 5 to 8 feet.

Clematis can be deciduous or evergreen shrubs or herbaceous perennials, mostly climbing by twining leaf-stalks, and often with showy flowers. Some have attractive fluffy seedheads in autumn.
1. Warranty

All Wekiva Foliage plants come with a 30 day warranty. If your plant is damaged during delivery, please contact us within 48 hours.
2. Shipping Restrictions

Unfortunately we are unable to ship plants to CA, AZ, HI, and PR.
3. Weather Advisory

Please be aware of extreme cold or hot weather at the time of purchase. We ask that customers take responsibility for products ordered during extreme weather events.
30 Day Guarantee
Beautiful Plants Guaranteed
Sustainably Grown
Over 50 Years In The Foliage Industry
Wekiva Foliage is located in the heart of Wekiva Springs in Apopka, Florida. We have been specializing in growing landscape and indoor plants for over 20 years and have been in the foliage industry for over 50 years.
Testimonials





"Came in perfect condition--thank you!"

Natalie
"Amazing Plants! I was so happy to see these way larger than the plants pictured because I know how slow most cycads grow."

Matthew
"This is the first time I've ever ordered plants online, so I had no idea what to expect. When I saw the description of 'comes in a 4" growers' pot' I figured I'd be getting some fairly small plants--nope! The bamboo palms were fully 2' tall from root to top leaf, and perfectly healthy. All 5 plants were VERY well secured in their box, to the point that the bottom layer was even spray-foamed to the cardboard! I couldn't ask for a better experience and I'm so excited to see these plants grow. Five stars!"

Nathaniel
"Thrilled with my purchase! This seller went above any beyond! The packaging was very careful, the plants are so much bigger than I expected, and I was given more than what was depicted in the item description. 10/10 all round!"

Trisha
"This is SO BEAUTIFUL! Packaging was perfect and efficient, plant was in excellent condition. I'm in love with this plant and I will definitely order more."

R