Clematis Cardinal Wyszynski Vine - Live Plant in a 4 Inch Growers Pot - Clematis 'Cardinal Wyszynski' - 2 Years Old Ready to Be Planted - Bold and Beautiful Crimson Flowering Vine
Regular price

Sale price

$26.97
Free nationwide shipping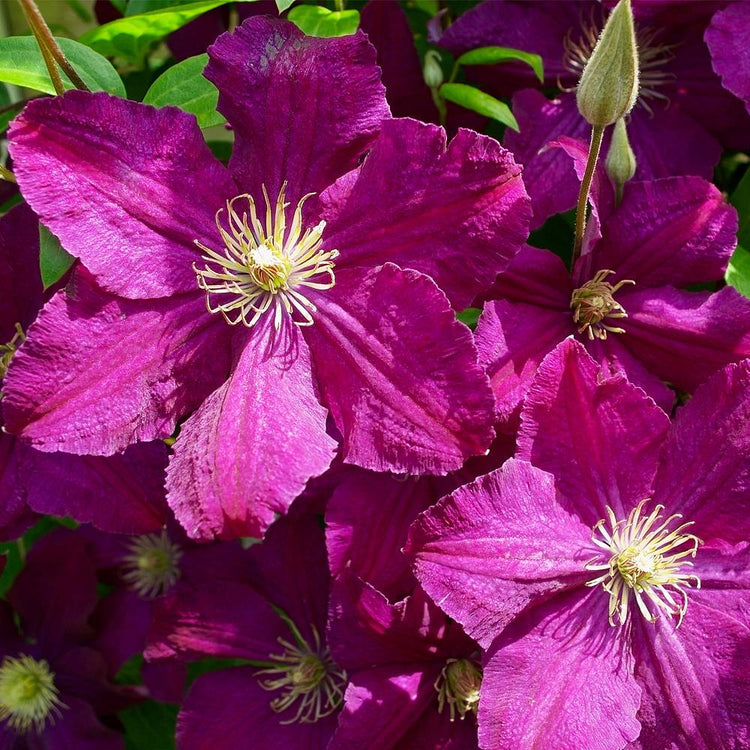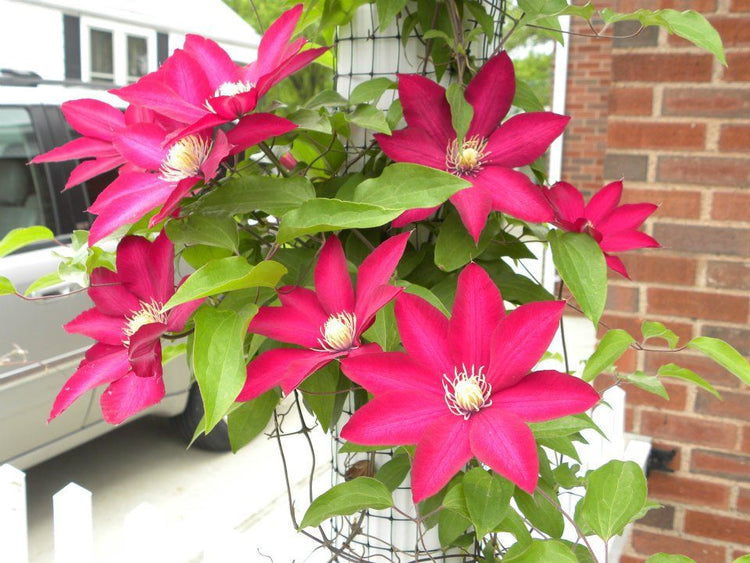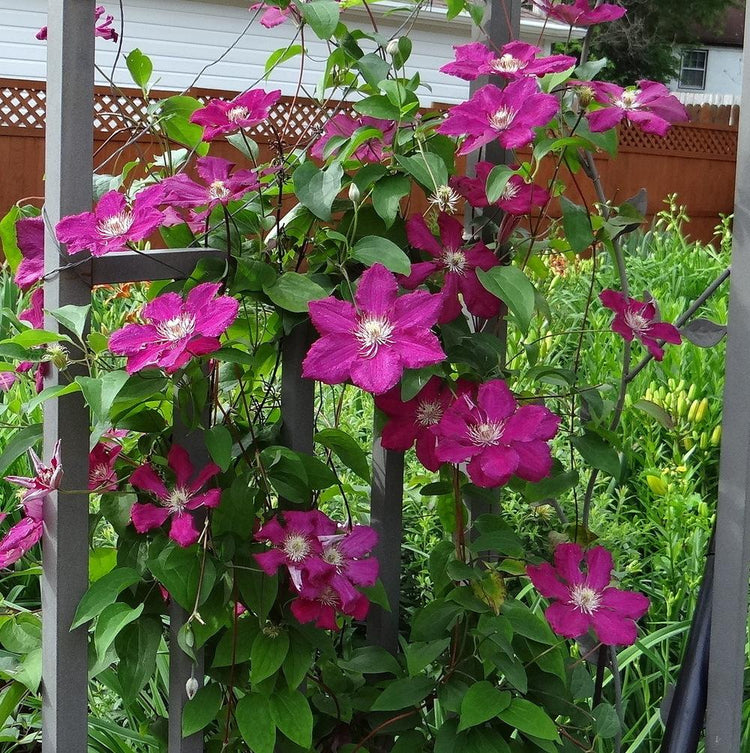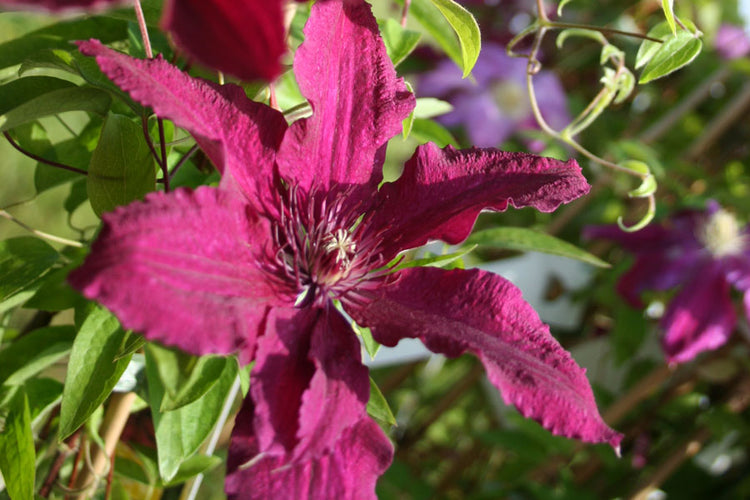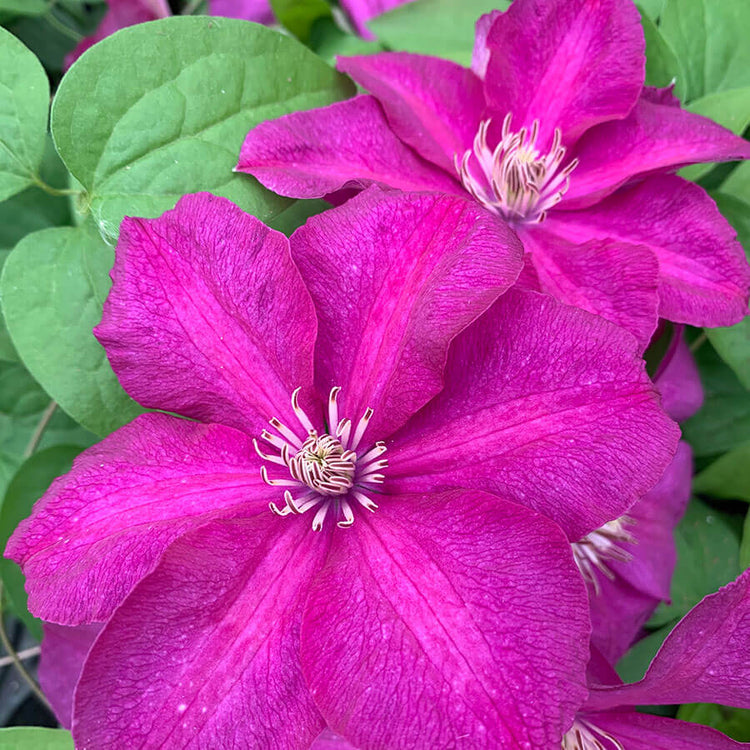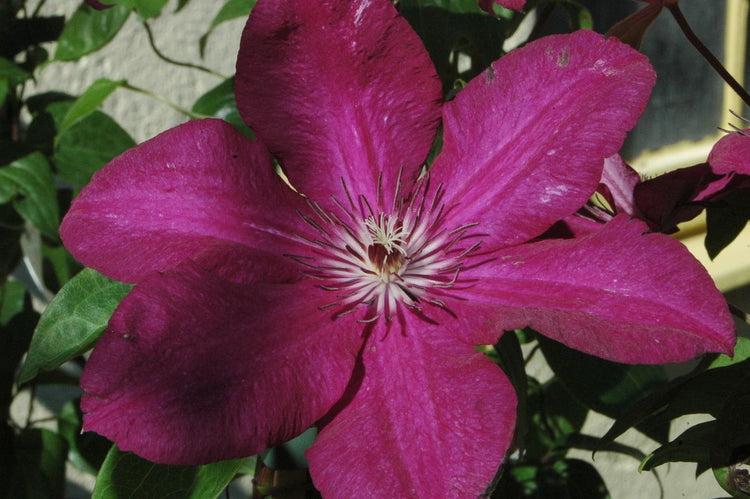 We do not currently ship to AK,AZ,CA,GU,HI,PR

Grown, packaged and shipped exclusively by Wekiva Foliage. This perennial vine is free flowering with 6- to 8-inch, rich and luminous, crimson flowers with a central cluster of 6 to 8 dark anthers, usually overlapping at the base. Young flowers bloom crisp and star-shaped, but as they age, they grow big and billowy. Summer flowering, it blooms June to July and again in September, but more established plants tend to flower almost continuously from early summer to early autumn.

The flowers last longer and have better color if they are partially shaded from the hottest afternoon sun, especially in warmer climates.

The plant is cold hardy (to Zone 4) and very vigorous; however, it tops out at 10 feet high and 2 feet wide and can be easily managed, so it can even be grown in a large container. It's lovely growing on a climbing rose, nimbly vining around the sturdy canes, flowering just as the rose blooms begin to wane. The plant attracts hummingbirds but repels deer and rabbits.

Clematis Cardinal Wyszynski needs a supporting structure to grow properly but will also grow over large shrubs, over walls, cover stumps, and make perfect cover ups for unsightly service areas.

Clematis Cardinal Wyszynski is easy to grow in a rich, porous, alkaline soil with plenty of room for the roots to spread. Best performance is when the tops are in full sunlight and the roots are shaded, so apply generous mulch or a shallow-rooted ground cover near the base of the vine.
1. Warranty

All Wekiva Foliage plants come with a 30 day warranty. If your plant is damaged during delivery, please contact us within 48 hours.
2. Shipping Restrictions

Unfortunately we are unable to ship plants to CA, AZ, HI, and PR.
3. Weather Advisory

Please be aware of extreme cold or hot weather at the time of purchase. We ask that customers take responsibility for products ordered during extreme weather events.
30 Day Guarantee
Beautiful Plants Guaranteed
Sustainably Grown
Over 50 Years In The Foliage Industry
Wekiva Foliage is located in the heart of Wekiva Springs in Apopka, Florida. We have been specializing in growing landscape and indoor plants for over 20 years and have been in the foliage industry for over 50 years.
Testimonials





"Came in perfect condition--thank you!"

Natalie
"Amazing Plants! I was so happy to see these way larger than the plants pictured because I know how slow most cycads grow."

Matthew
"This is the first time I've ever ordered plants online, so I had no idea what to expect. When I saw the description of 'comes in a 4" growers' pot' I figured I'd be getting some fairly small plants--nope! The bamboo palms were fully 2' tall from root to top leaf, and perfectly healthy. All 5 plants were VERY well secured in their box, to the point that the bottom layer was even spray-foamed to the cardboard! I couldn't ask for a better experience and I'm so excited to see these plants grow. Five stars!"

Nathaniel
"Thrilled with my purchase! This seller went above any beyond! The packaging was very careful, the plants are so much bigger than I expected, and I was given more than what was depicted in the item description. 10/10 all round!"

Trisha
"This is SO BEAUTIFUL! Packaging was perfect and efficient, plant was in excellent condition. I'm in love with this plant and I will definitely order more."

R