Bird's Nest Fern - Live Plant in a 4 Inch Pot - Grower's Choice - Beautiful Easy Care Indoor Houseplant Fern
Regular price

Sale price

$27.26
Free nationwide shipping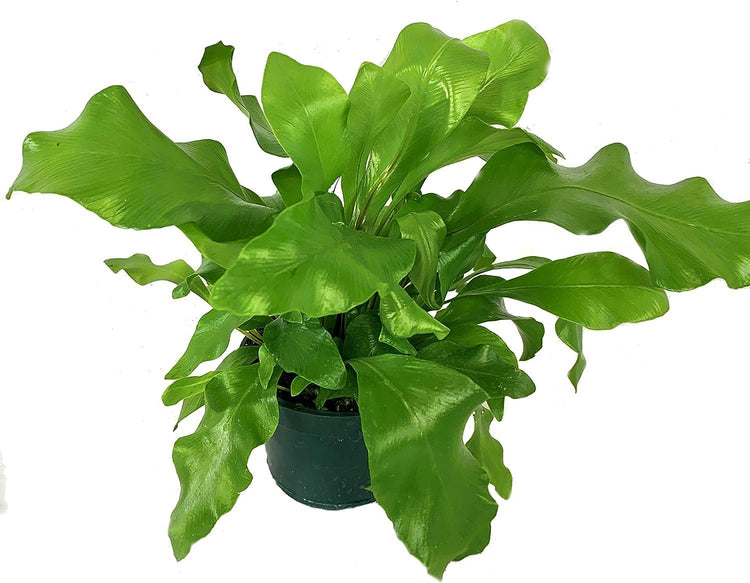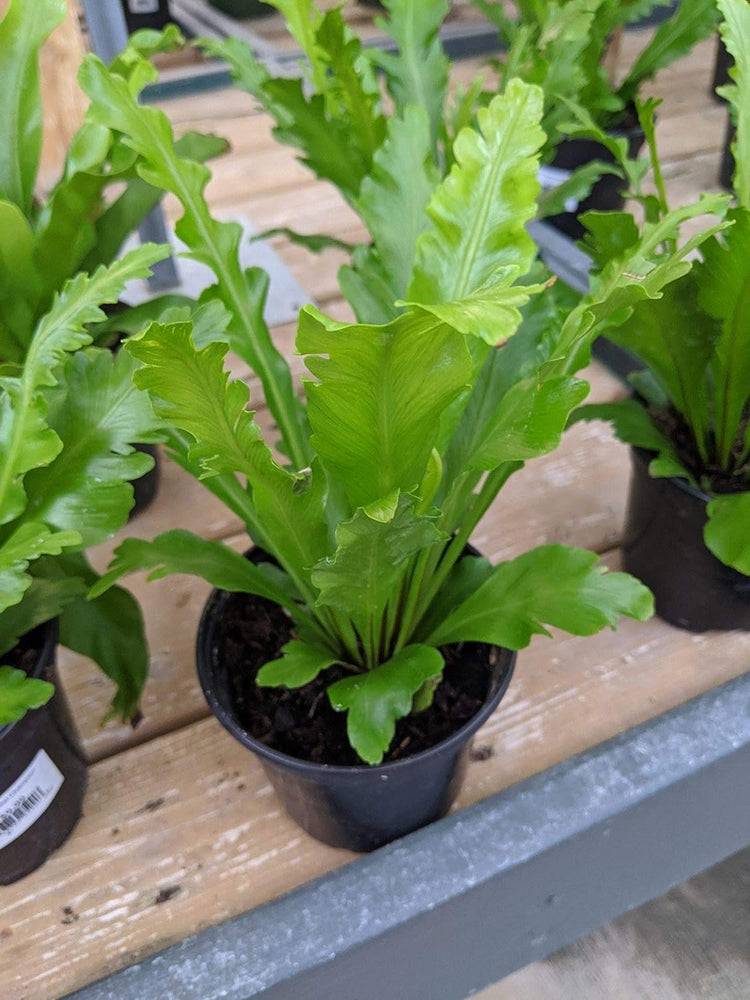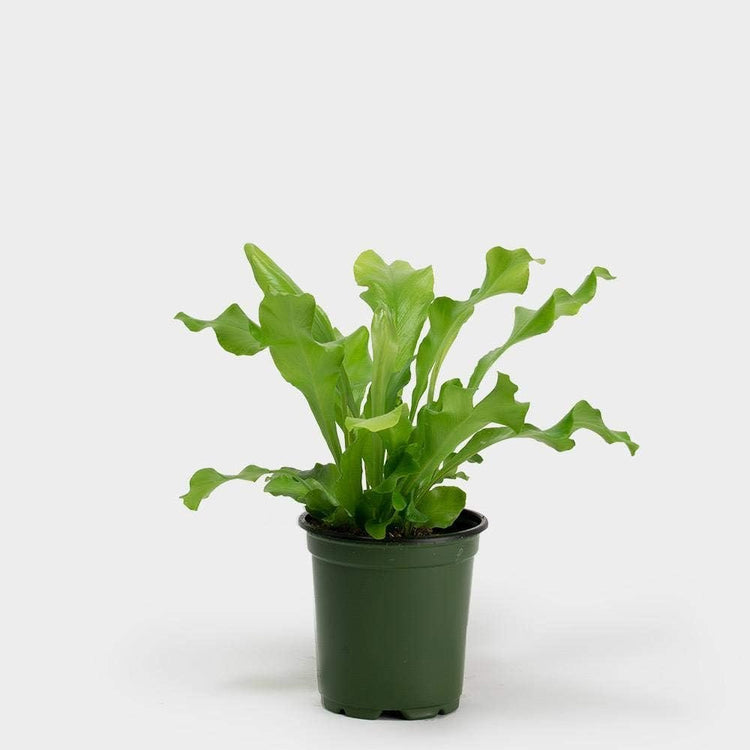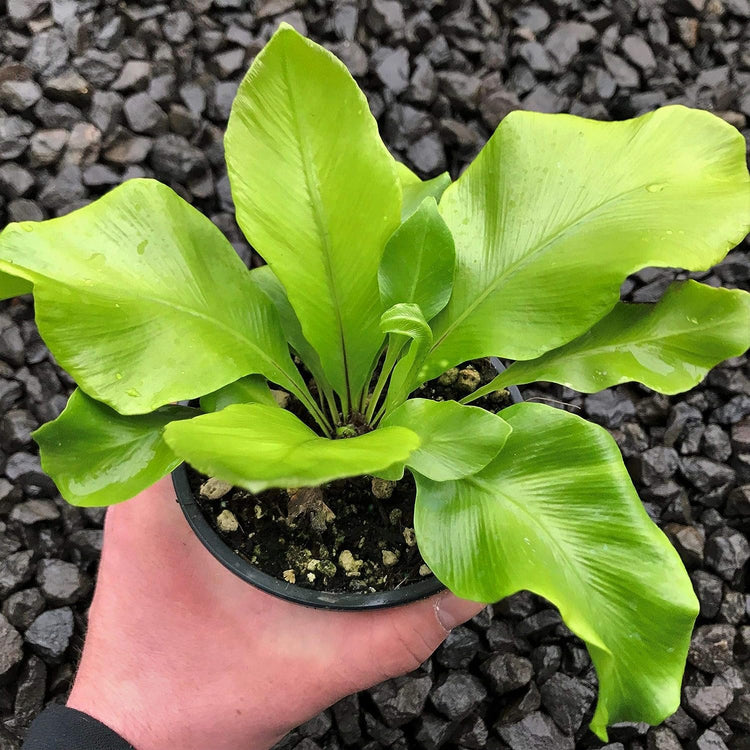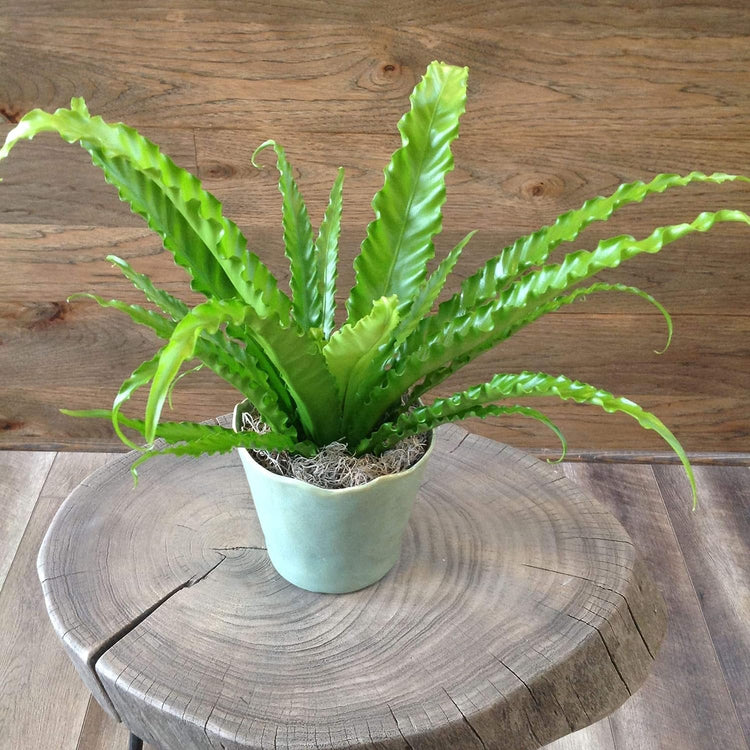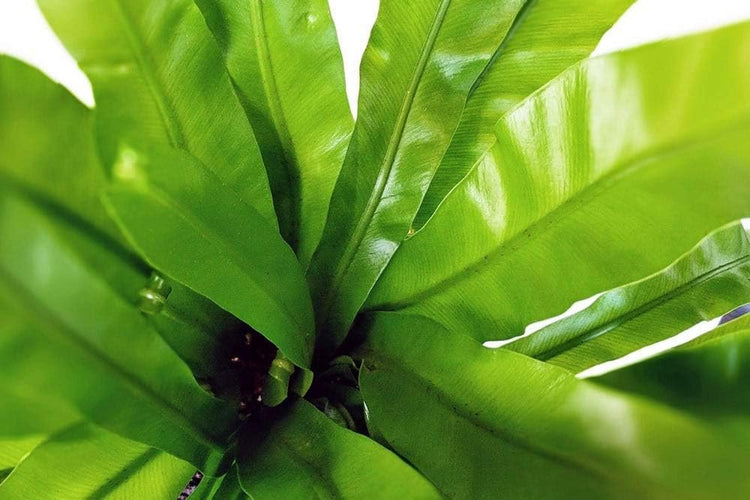 The variety of Birds Nest Fern you will receive is hand selected based on beauty, health, season and availability. The bird's nest fern is an example of a fern that defies our preconceived ideas of what a fern should look like. Even better is the fact that a bird's nest fern plant makes an excellent low light houseplant. The bird's nest fern plant gets its name from the fact that the center of the plant resembles a bird's nest. It is also occasionally called a crow's nest fern. Bird's nest ferns (Asplenium nidus) are identified by their flat, wavy or crinkly fronds. Bird's nest ferns grow best in medium to low indirect light. These ferns are often grown for their crinkly leaves and the light they receive will affect how crinkled the leaves are. A bird's nest fern that receives more light, for example, will have more crinkled leaves, while one that receives less light will have flatter leaves. Bird's nest fern is an epiphytic fern, which means in the wild it typically grows on other things, like tree trunks or buildings. When you buy it as a houseplant, it will be planted in a container, but it can be affixed to planks and hung on a wall much like staghorn ferns. In addition to light, another important aspect of bird's nest fern care is its watering. Under ideal circumstances, all ferns would like to have consistently moist, but not wet, soil. However, part of the reason that bird's nest fern makes an ideal houseplant is that it will tolerate soil that dries out from time to time.
Lush Indoor Greenery: Elevate your living space with the captivating beauty of the Birds Nest Fern. Its gracefully arching fronds create a mesmerizing display of deep green, bringing the tranquility of nature indoors. Whether placed in your living room, office, or bedroom, this fern is a timeless choice that complements any decor.
Low Maintenance Elegance: Don't have a green thumb? No worries! The Birds Nest Fern is a low-maintenance plant that thrives in moderate light conditions. Its adaptable nature means it can be placed in various parts of your home without demanding constant attention. Simply water it regularly and provide a comfortable room temperature, and watch it flourish.
Light and Location: Place your Birds Nest Fern in indirect, filtered sunlight to mimic its natural habitat. Avoid harsh, direct sunlight that can scorch its delicate fronds. It's perfect for brightening up corners or adding a touch of green to rooms with moderate light.
Appropriate Watering: Keep the soil consistently moist but not soggy. Water the fern when the top inch of soil feels slightly dry to the touch. Be sure not to let it sit in standing water, as this can lead to root rot. A well-draining pot with good airflow is essential.
Stress-Free Décor: In a world of constant hustle, the Birds Nest Fern offers a serene escape. Its graceful presence promotes relaxation and soothes the senses, making it an ideal choice for creating a calming atmosphere. Embrace the therapeutic benefits of connecting with nature in the comfort of your own home with this elegant fern.
1. Warranty

All Wekiva Foliage plants come with a 30 day warranty. If your plant is damaged during delivery, please contact us within 48 hours.
2. Shipping Restrictions

Unfortunately we are unable to ship plants to CA, AZ, HI, and PR.
3. Weather Advisory

Please be aware of extreme cold or hot weather at the time of purchase. We ask that customers take responsibility for products ordered during extreme weather events.
30 Day Guarantee
Beautiful Plants Guaranteed
Sustainably Grown
Over 50 Years In The Foliage Industry
Wekiva Foliage is located in the heart of Wekiva Springs in Apopka, Florida. We have been specializing in growing landscape and indoor plants for over 20 years and have been in the foliage industry for over 50 years.
Testimonials





"Came in perfect condition--thank you!"

Natalie
"Amazing Plants! I was so happy to see these way larger than the plants pictured because I know how slow most cycads grow."

Matthew
"This is the first time I've ever ordered plants online, so I had no idea what to expect. When I saw the description of 'comes in a 4" growers' pot' I figured I'd be getting some fairly small plants--nope! The bamboo palms were fully 2' tall from root to top leaf, and perfectly healthy. All 5 plants were VERY well secured in their box, to the point that the bottom layer was even spray-foamed to the cardboard! I couldn't ask for a better experience and I'm so excited to see these plants grow. Five stars!"

Nathaniel
"Thrilled with my purchase! This seller went above any beyond! The packaging was very careful, the plants are so much bigger than I expected, and I was given more than what was depicted in the item description. 10/10 all round!"

Trisha
"This is SO BEAUTIFUL! Packaging was perfect and efficient, plant was in excellent condition. I'm in love with this plant and I will definitely order more."

R