Avocado Tree - Live Tree in a 3 Gallon Pot - Grower's Choice Based on Season and Availability - Fruit Tree for Patio and Garden
Regular price

Sale price

$129.97
Free nationwide shipping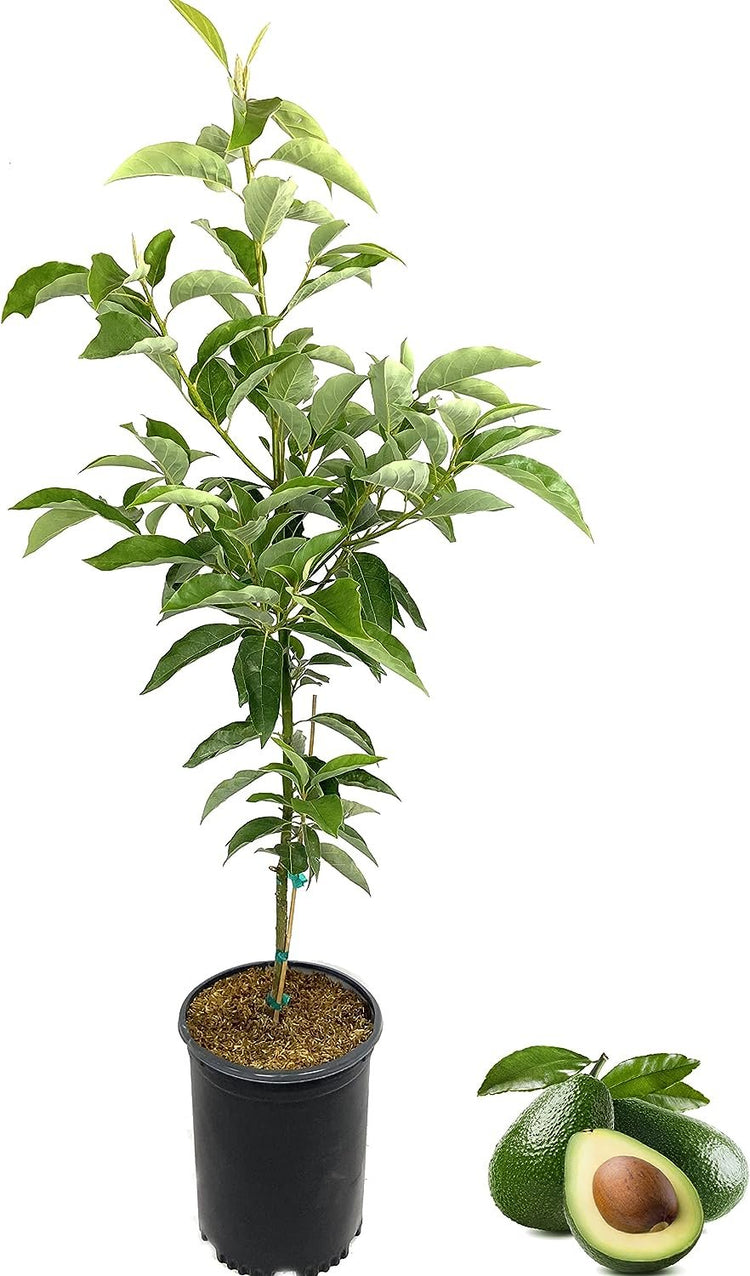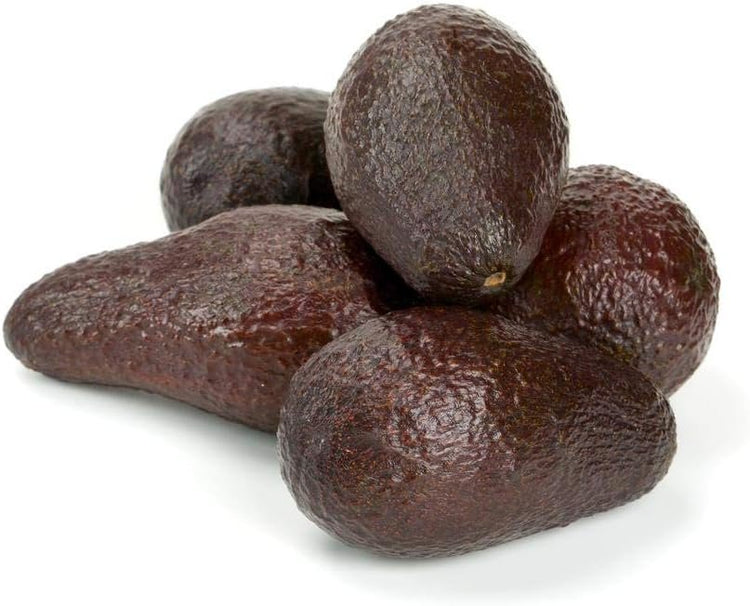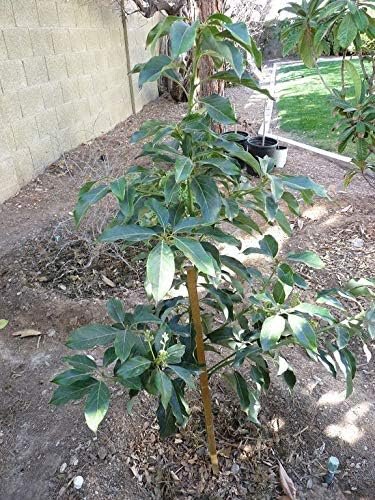 This high quality fruit is indeed a true avocado variety. It has a glossy, amber, nearly black, thin skin and rich, nutty flesh. Fruit size can range from four ounces to eight ounces. Fruit begins to ripen from August through November. Hardy to about 18° F. Avocados are commercially valuable and are cultivated in tropical and Mediterranean climates throughout the world. They have a green-skinned, fleshy body that may be pear-shaped, egg-shaped, or spherical. Commercially, they ripen after harvesting. Avocado trees are partially self-pollinating, and are often propagated through grafting to maintain predictable fruit quality and quantity. The variety of avocado is grower's choice. Avocados are large plants. They can grow to 30 feet tall and their footprint can be 15' or 20' across. Of course, you can prune them to be smaller. They like as much sun as you can provide. They like to be well drained after a rain or watering. So, a large sunny spot with good drainage is best. Once established, avocados are fairly tough trees. However, many avocados fail during the first 24 months due to poor soil drainage, sunburn or improper irrigation habits.
Nurturing Growth for Abundant Harvests: Our Avocado Tree brings the joy of cultivating your own avocados right in your backyard or even indoors. Experience the satisfaction of watching your tree flourish and produce delicious, creamy avocados that are perfect for salads, guacamole, and more.
Give your Avocado Tree the best start by placing it in a sunny location that basks in at least 8 hours of daily sunlight. This sunlight craving tree thrives in well-draining, rich, and loamy soil. Make sure the soil pH ranges from acidic to neutral, between 5 and 7, for optimal growth.
Deep, infrequent watering encourages robust root development. Wait for the soil to dry slightly between waterings. In hotter months, especially during summer, provide more frequent watering to quench your tree's thirst. Aim to keep the soil consistently moist, but not waterlogged, as excessive moisture can lead to root issues.
Avocado trees thrive in temperatures between 50 and 85 degrees Fahrenheit, making tropical and subtropical regions their natural habitat. If cold weather threatens, shield your tree from frost by covering it with burlap and providing extra soil around the trunk for insulation. For those at the northern edge of suitable zones, consider container gardening to easily move your tree indoors when cold weather arrives.
The variety of avocado is grower's choice based on season, health, and beauty of the individual plants.
1. Warranty

All Wekiva Foliage plants come with a 30 day warranty. If your plant is damaged during delivery, please contact us within 48 hours.
2. Shipping Restrictions

Unfortunately we are unable to ship plants to CA, AZ, HI, and PR.
3. Weather Advisory

Please be aware of extreme cold or hot weather at the time of purchase. We ask that customers take responsibility for products ordered during extreme weather events.
30 Day Guarantee
Beautiful Plants Guaranteed
Sustainably Grown
Over 50 Years In The Foliage Industry
Wekiva Foliage is located in the heart of Wekiva Springs in Apopka, Florida. We have been specializing in growing landscape and indoor plants for over 20 years and have been in the foliage industry for over 50 years.
Testimonials





"Came in perfect condition--thank you!"

Natalie
"Amazing Plants! I was so happy to see these way larger than the plants pictured because I know how slow most cycads grow."

Matthew
"This is the first time I've ever ordered plants online, so I had no idea what to expect. When I saw the description of 'comes in a 4" growers' pot' I figured I'd be getting some fairly small plants--nope! The bamboo palms were fully 2' tall from root to top leaf, and perfectly healthy. All 5 plants were VERY well secured in their box, to the point that the bottom layer was even spray-foamed to the cardboard! I couldn't ask for a better experience and I'm so excited to see these plants grow. Five stars!"

Nathaniel
"Thrilled with my purchase! This seller went above any beyond! The packaging was very careful, the plants are so much bigger than I expected, and I was given more than what was depicted in the item description. 10/10 all round!"

Trisha
"This is SO BEAUTIFUL! Packaging was perfect and efficient, plant was in excellent condition. I'm in love with this plant and I will definitely order more."

R