Autumn Fern - Live Plant in a 4 Inch Pot - Dryopteris Erythrosora - Beautiful Easy Care Indoor Houseplant
Regular price

Sale price

$27.97
Free nationwide shipping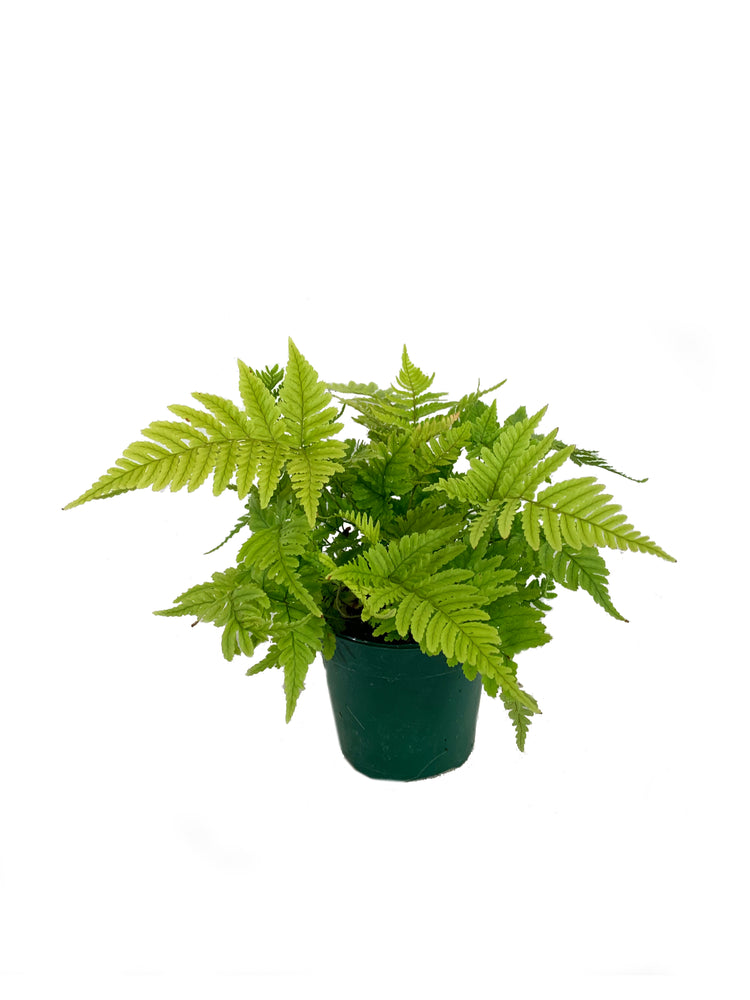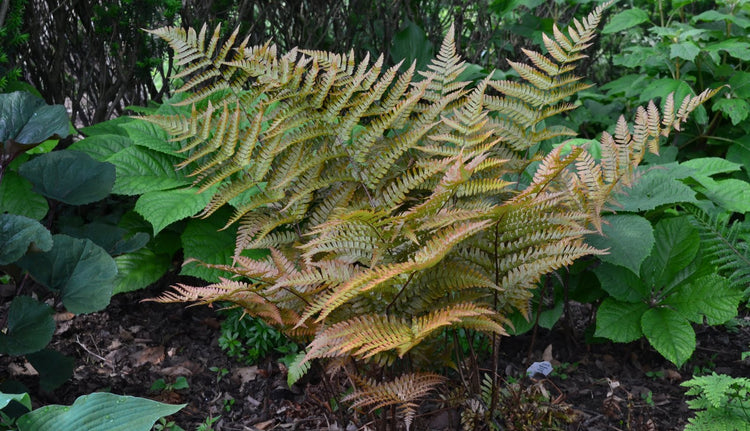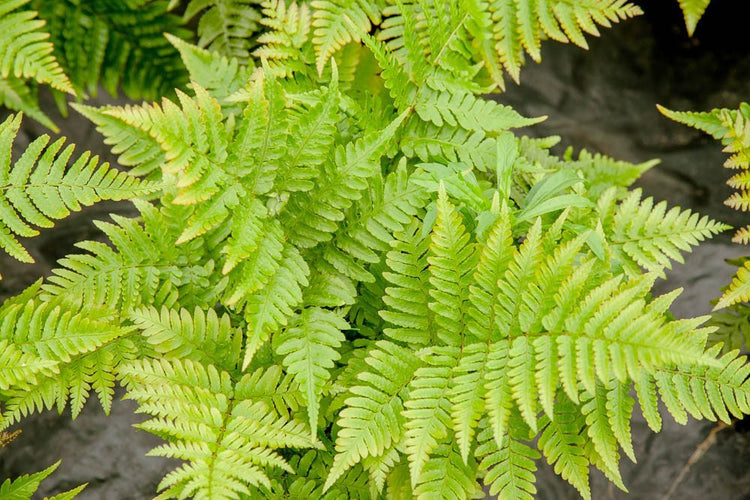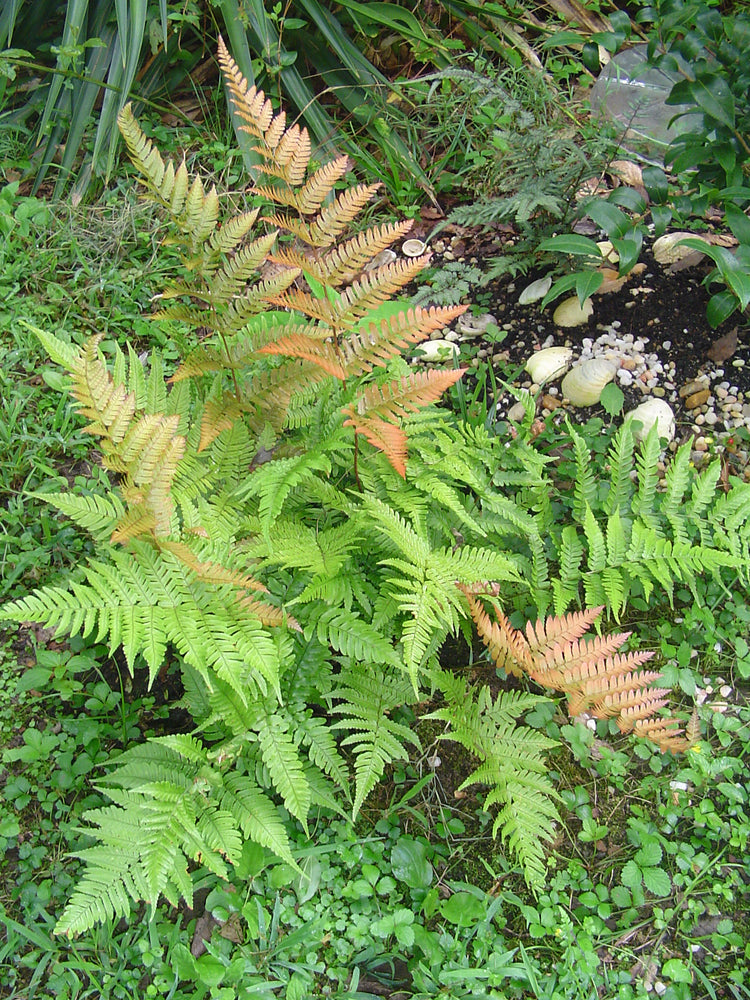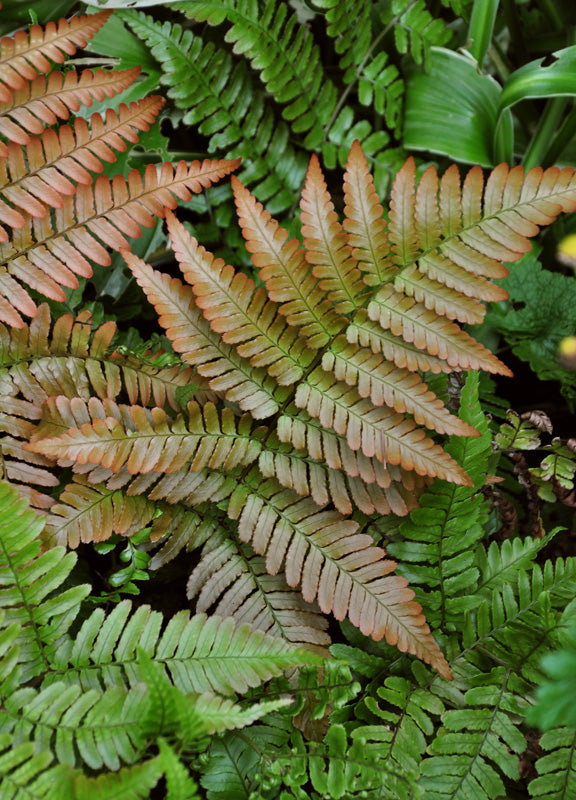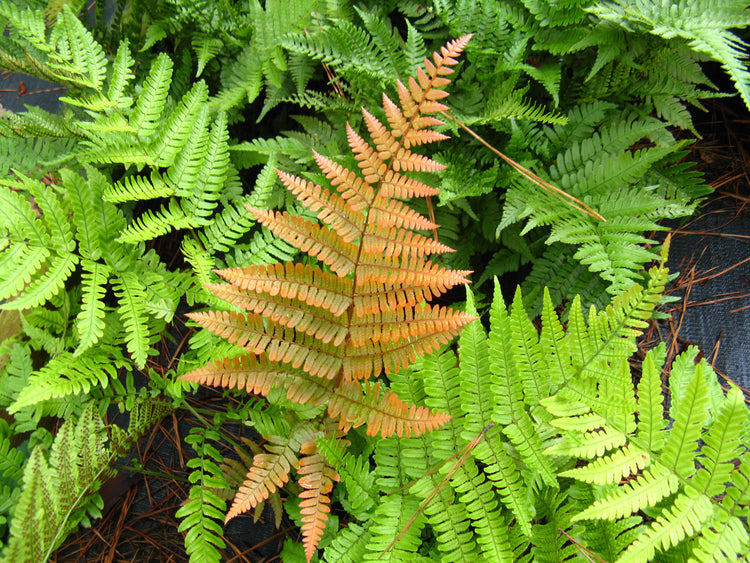 We do not currently ship to CA AZ and HI.
Packaged and shipped exclusively by Wekiva Foliage. A bold and beautiful choice for shady borders and woodland gardens. A stunning dwarf fern with a flush of young papery fronds that emerge a copper-red color, then mature to a deep green. Spreads by underground stems. An herbaceous perennial.

A low-growing frilly Fern that behaves like a groundcover due to its spreading habit. Use to cover barren spots in shaded gardens or add to shade compositions that need a little seasonal color. Drought resistant, it is a labor saver in courtyards and atriums.

Provide organically rich, slightly acidic, moist, well-drained soil. Water deeply and regularly during the first growing season to establish an extensive root system; once established, water regularly to maintain evenly moist soil. Fertilize regularly during the growing season. Cut back old fronds after new growth begins in spring.

Its glossy fronds greet the spring dressed in bright orange/salmon and rose tones and hold their color well into summer before turning an appropriately shiny dark green for summer and lasting all winter. We have no doubt that you will be impressed with this plant's brilliant contribution to the garden panorama.

Just like other ferns, the Autumn Fern is a great solution for shadier areas of your garden. So if you have a canopy of bushes or trees this fern can add depth closer down to the ground and can give you an added pop of colour against the green backdrop.
1. Warranty

All Wekiva Foliage plants come with a 30 day warranty. If your plant is damaged during delivery, please contact us within 48 hours.
2. Shipping Restrictions

Unfortunately we are unable to ship plants to CA, AZ, HI, and PR.
3. Weather Advisory

Please be aware of extreme cold or hot weather at the time of purchase. We ask that customers take responsibility for products ordered during extreme weather events.
30 Day Guarantee
Beautiful Plants Guaranteed
Sustainably Grown
Over 50 Years In The Foliage Industry
Wekiva Foliage is located in the heart of Wekiva Springs in Apopka, Florida. We have been specializing in growing landscape and indoor plants for over 20 years and have been in the foliage industry for over 50 years.
Testimonials





"Came in perfect condition--thank you!"

Natalie
"Amazing Plants! I was so happy to see these way larger than the plants pictured because I know how slow most cycads grow."

Matthew
"This is the first time I've ever ordered plants online, so I had no idea what to expect. When I saw the description of 'comes in a 4" growers' pot' I figured I'd be getting some fairly small plants--nope! The bamboo palms were fully 2' tall from root to top leaf, and perfectly healthy. All 5 plants were VERY well secured in their box, to the point that the bottom layer was even spray-foamed to the cardboard! I couldn't ask for a better experience and I'm so excited to see these plants grow. Five stars!"

Nathaniel
"Thrilled with my purchase! This seller went above any beyond! The packaging was very careful, the plants are so much bigger than I expected, and I was given more than what was depicted in the item description. 10/10 all round!"

Trisha
"This is SO BEAUTIFUL! Packaging was perfect and efficient, plant was in excellent condition. I'm in love with this plant and I will definitely order more."

R