About Face Rose Bush - Live Starter Plants in 4 Inch Pots - Beautifully Fragrant Heirloom Rose from Florida - A Versatile Beauty with a Rich Fragrance
Regular price

Sale price

$29.97
Free nationwide shipping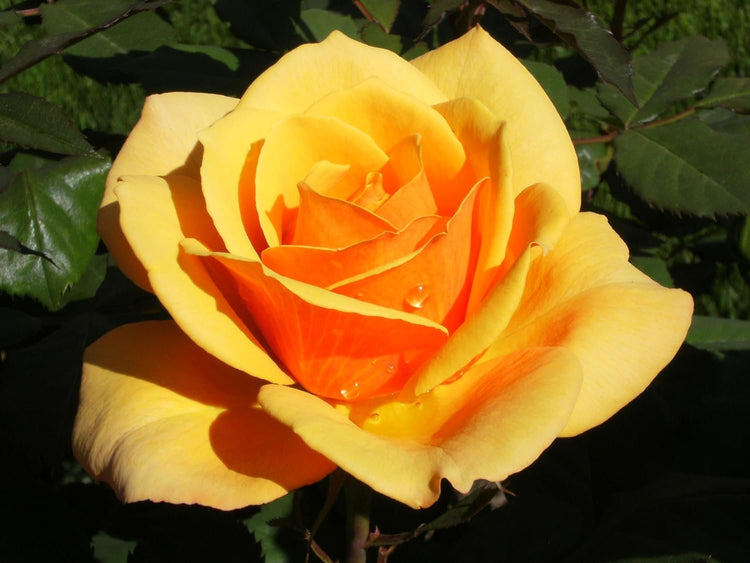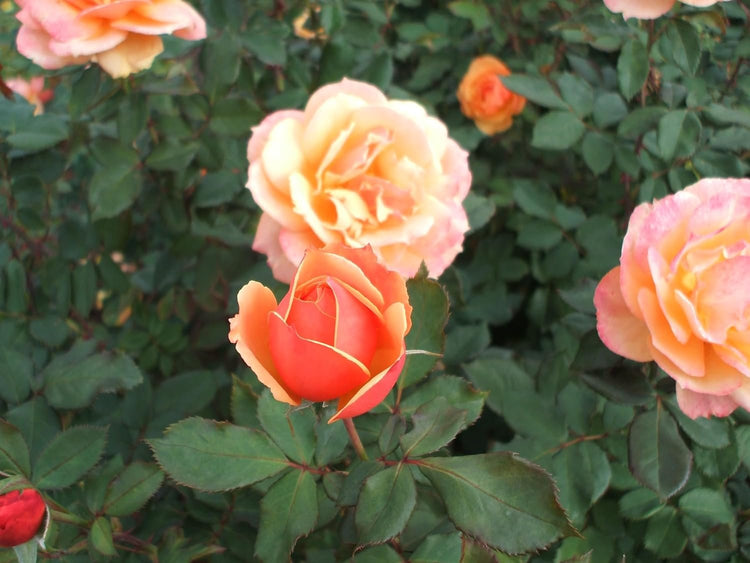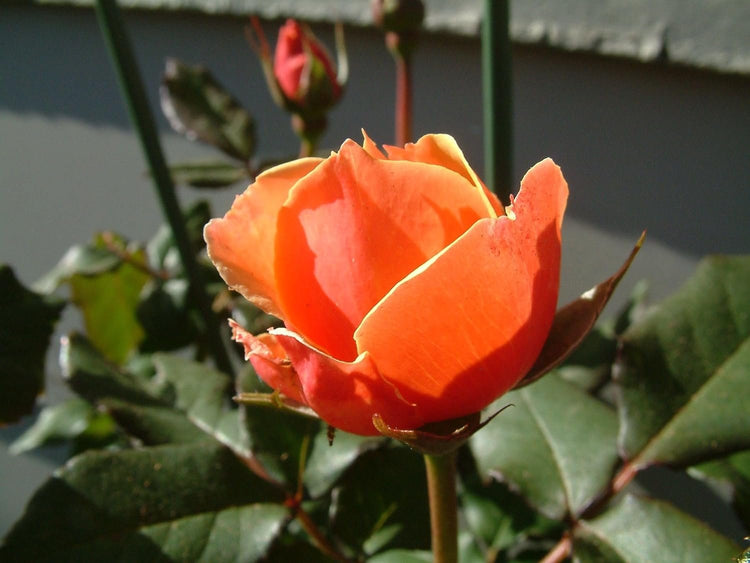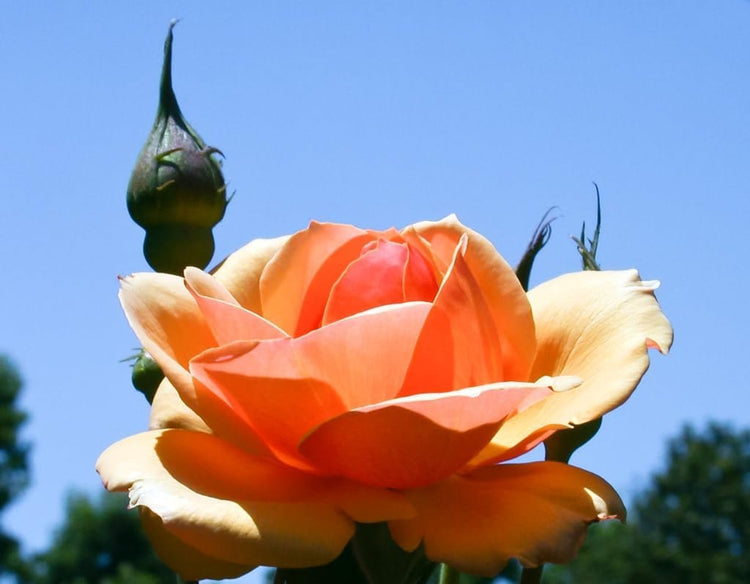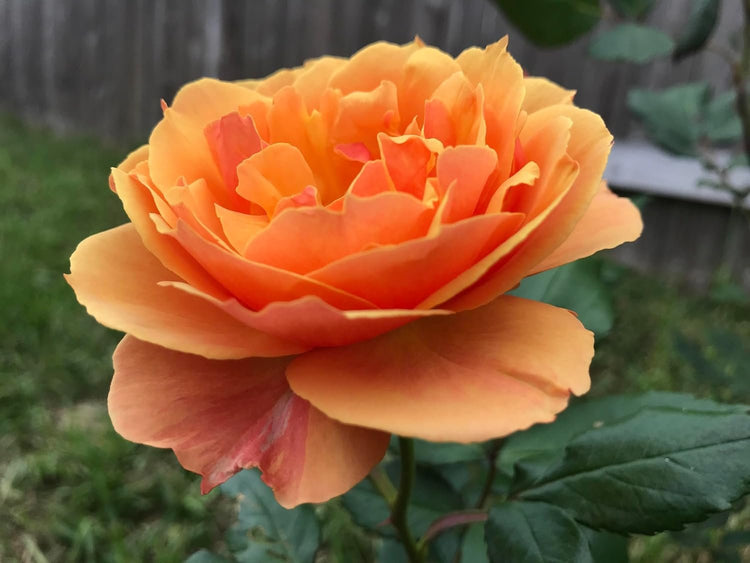 Where Is The Best Place To Plant Rose Bushes? Rose bushes thrive in full sun and prefer the drying power of the morning sun. They need at least 6 hours of direct sunlight daily and well-drained, enriched soil with good air circulation. What Is The Best Month to Plant Roses? Roses can be planted year-round with proper care. However, spring (after the last frost) and fall (4-6 weeks before the first frost) are ideal for establishing them in your landscape. Do Rose Bushes Come Back Every Year? Yes, Rose bushes are deciduous woody perennials that return bigger and better each year. How Do I Find Rose Bushes for Sale Near Me? Discover a vast selection of Rose bushes at NatureHills.com. Use our handy plant hardiness zone tool to find the perfect fit for your area. Your order is backed by our product guarantee and Plant Sentry protection.
Head-Turning Color and Elegance: Prepare to be amazed by the breathtaking About Face Rose Bush. This Grandiflora Rose boasts dazzling two-tone flowers that will make your garden the envy of the neighborhood. The bronzy-peachy-red petals with golden-orange centers create a mesmerizing display of color and elegance. Plus, it emits a mild, enchanting fragrance that adds an extra layer of charm to your outdoor sanctuary.
Blooms All Season Long: Experience a continuous parade of bi-color blooms throughout the entire growing season. The lush green foliage serves as the perfect backdrop to these stunning flowers, creating a visual masterpiece in your garden. The About Face Rose Bush is a vigorous grower with an upright growth habit, ensuring a prominent place in your landscape.
A Hybrid Marvel: Created by crossing Hybrid Tea Roses with Floribunda Roses, the Grandiflora Roses are renowned for their larger, single blooms on long stems. About Face is the epitome of this successful hybridization, making it ideal for various uses. Whether you're arranging cut flowers, enhancing your garden's aesthetics, or gifting to fellow garden enthusiasts, this rose is the perfect choice.
Versatile Planting and Application: Reaching a height of 5-7 feet and a width of 4-6 feet at maturity, About Face offers privacy and defense with its thorny stems. Plant it in high-profile areas of your landscape to enjoy its phenomenal blooms and sweet fragrance. Perfect for cottage gardens, cut flower borders, perennial beds, and pollinator gardens, this rose is a versatile addition to any outdoor space.
Pro Plant Tips for Care: To ensure the best performance, provide your About Face Rose with at least 6 hours of direct sunlight per day. In hot climates (USDA zones 6-9), a touch of afternoon shade is beneficial. Plant it in well-drained, organically enriched soil with a layer of mulch. Regular watering and deep watering until the ground freezes will keep it thriving.
1. Warranty

All Wekiva Foliage plants come with a 30 day warranty. If your plant is damaged during delivery, please contact us within 48 hours.
2. Shipping Restrictions

Unfortunately we are unable to ship plants to CA, AZ, HI, and PR.
3. Weather Advisory

Please be aware of extreme cold or hot weather at the time of purchase. We ask that customers take responsibility for products ordered during extreme weather events.
30 Day Guarantee
Beautiful Plants Guaranteed
Sustainably Grown
Over 50 Years In The Foliage Industry
Wekiva Foliage is located in the heart of Wekiva Springs in Apopka, Florida. We have been specializing in growing landscape and indoor plants for over 20 years and have been in the foliage industry for over 50 years.
Testimonials





"Came in perfect condition--thank you!"

Natalie
"Amazing Plants! I was so happy to see these way larger than the plants pictured because I know how slow most cycads grow."

Matthew
"This is the first time I've ever ordered plants online, so I had no idea what to expect. When I saw the description of 'comes in a 4" growers' pot' I figured I'd be getting some fairly small plants--nope! The bamboo palms were fully 2' tall from root to top leaf, and perfectly healthy. All 5 plants were VERY well secured in their box, to the point that the bottom layer was even spray-foamed to the cardboard! I couldn't ask for a better experience and I'm so excited to see these plants grow. Five stars!"

Nathaniel
"Thrilled with my purchase! This seller went above any beyond! The packaging was very careful, the plants are so much bigger than I expected, and I was given more than what was depicted in the item description. 10/10 all round!"

Trisha
"This is SO BEAUTIFUL! Packaging was perfect and efficient, plant was in excellent condition. I'm in love with this plant and I will definitely order more."

R